I told you I would explain what happened between Gavin and Lizze this morning. Here's what happened….
I had to run out to the store to try and grab something for the boys lunches today and while I was gone (maybe 10 minutes) Lizze was getting everyone ready for school.
Gavin had not come downstairs yet and it was after 7:30am.

Lizze had her arms full with Gavin's clothes and a few other things. She managed to knock on his door to make sure he was awake and she asked permission to enter. Asking permission is more akin to making sure he was decent.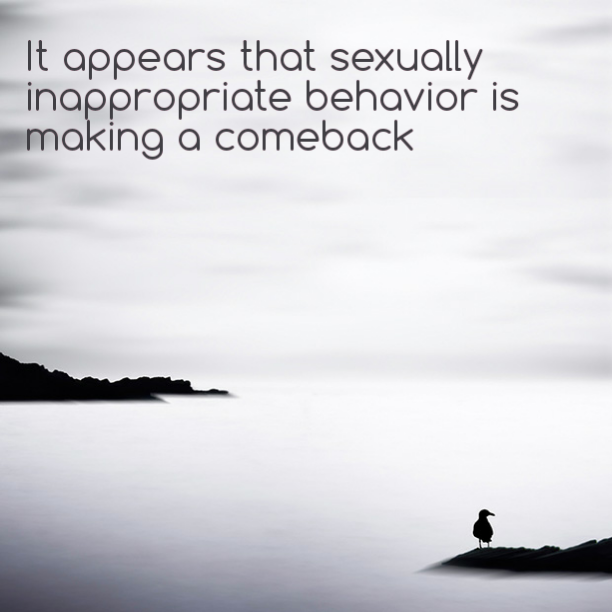 Gavin shouted that he was awake. Lizze asked him to open his door because her hands were full and she had clothes for him. He responded did by ignoring her. She asked him several times to open the door and he continued to ignore her requests.
Finally, with things falling out of her arms onto the floor she opened his door and there he was, almost naked.
Knowing that he did this on purpose, she backed out of his room and demanded to know why he hadn't warned her that he wasn't dressed.
He simply said he didn't know.
When I arrived home, Lizze was visibly shaken and when I asked what had happened, she told me. She explained that he would answer his door and she repeatedly asked him to open it and he just ignored her. She said that she heard every single word he said out loud.
I went upstairs to speak with Mr. Gavin and find out just what the hell he was thinking.
He claims that he told Lizze many times that he was getting dressed and not to come in. As he's telling me this, he begins doing what Lizze and I have dubbed, the "Gavin Shuffle".
The Gavin Shuffle is when Gavin is lying to us and he knows that we know he's lying, so he gets frustrated.
I knew he was lying but I asked him two questions.
The first question was simple. I asked him how often he actually tells us the truth? He replied "never". My second question was also very simple. I asked him what made today, this moment any different?
He tried saying that Mommy just didn't hear him..blah blah blah..
He knows he's lying and I know he's lying…
Now the reason this was so impactful was because for many years, we had major problems with Gavin being overtly sexually aggressive. He would try to expose himself to her or try to put himself in situations where he could grope her.
There is concern that he may be moving back into that type of behavior and if so, that would present a serious problem.
At this point, we didn't do anything about this yet. We see Dr. Pattie tonight and she's already aware of what happened and shares our concern. This will be the topic of discussion tonight and Gavin will likely be confronted about this behavior….
So anyway, that's what happened.
This behavior has only not been happening for maybe 2 years now. It was a consistent problem for most of his life.
This site is managed almost exclusively from my Samsung Galaxy Note 3. Please forgive any typos as auto-correct HATES me. 😉
Update: If you like this post, check out these as well. Click —–> Here <—– for my Top Posts.
Visit the My Autism Help Forums
To reach me via email, please Contact Me