I took the boys to Quail Hollow for one last hike before the car goes in to get fixed. It's going to be a few weeks before I get it back. We don't go anywhere very often but it sucks anyway.
We found an entirely new trail and it took us roughly 2.5 miles start to finish. Everyone did awesome and the weather was perfect. We were so far away from anyone else that we were able to take our masks for a little while and smell the Fall leaves. ☺
There's an abandoned house in the park that I've always wanted to know more about. You can see it in the gallery above. The trail we took today lead us right behind it.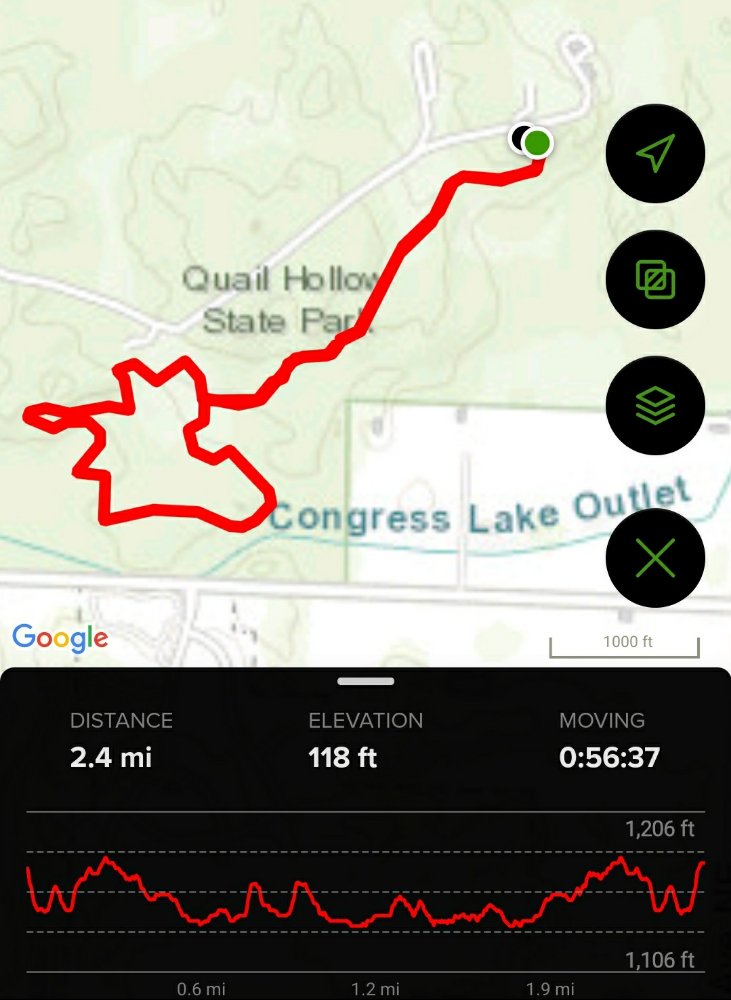 You can see the path we took through the park today. It really wasn't that long but there was elevation changes and rougher terrain.
The boys have expressed interest in hiking during the winter as well. I'm game but we're gonna need some new gear. I'm really hoping that we can safely continue to do this.