It's been a pretty amazing day here in The Autism Dad house and I don't say that very often. The first day of Emmett's new schedule went off without much of a hitch. He did pretty good and I'm proud of him. Tomorrow will be the test because normally, he wouldn't have any classes, as it would be an off day. This will be a test.
Anyway, the car is back. That's right. It only took 4 or 5 weeks but she's looking good. Big thanks to my Mom for helping me get there. It was the safest approach because while they don't quarantine, they do take this very seriously. Masks on and windows down for a 5 minute drive. Thanks Mom. ☺ ♥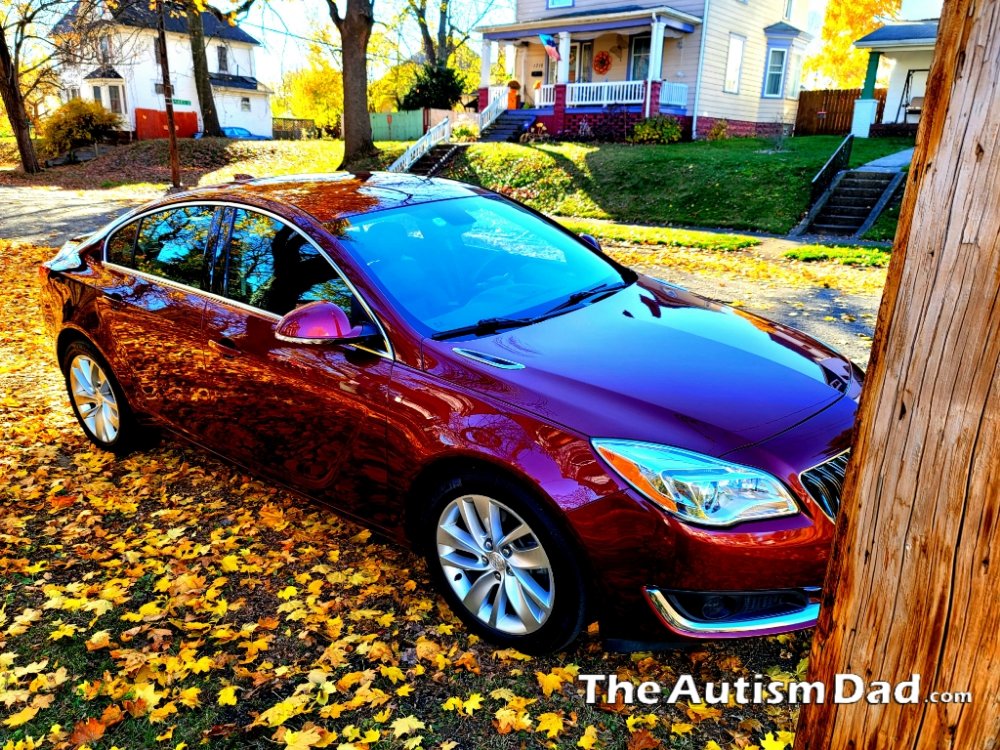 The fireworks did a total of $6,200.00 worth of damage. The bulk of the car has been repainted and all the dents and scratches are gone. They did a fantastic job. I guess State Farm is looking to recoup the costs by going after my neighbor. That should be fun and by fun, I mean that has me a little worried.

After I got the car home, I took the kids hiking.
I wasn't sure how this was going to go. I was concerned about the insane levels of COVID blanketing Ohio but the kids haven't left the house in over 5 weeks. We went to Quail Hollow and took an old horse trail. We only had to pass about 5 people in total. None of them were wearing masks but we were and we were socially distanced.
We won't do this very often because the risks are growing but, it did all of us some good. Our hike was about 2 miles and took us about an hour.
The kids did great and I took lots of pictures. Fall is absolutely stunning in Ohio and I love taking pictures. We had fun and we stayed safe.
I feel pretty good about today and I'm hoping this sorta sets the tone for the week.