I just wanted to say thank you to Devin Dwyer and ABC News Live for being so awesome with my kids. We've been featured a few times on ABC News Live and wherever else it ultimately aired after.
I've spoken about several COVID related topics from remote learning to the importance of wearing a mask. My kids were given a chance to speak their minds about what all of this has been like for them as well.
You can check out the clips here.

Devin has helped to raise awareness for special needs families and the struggles we're facing during COVID lockdown. I've also met some amazing families along the way.
The kids were so excited to see themselves on TV and for someone to take their views seriously enough to not only listen but give them a voice and platform from which to speak.
Yesterday, we received care package from ABC News with some awesome swag for the kids. They're so excited but they were most excited about the note that came with it. ☺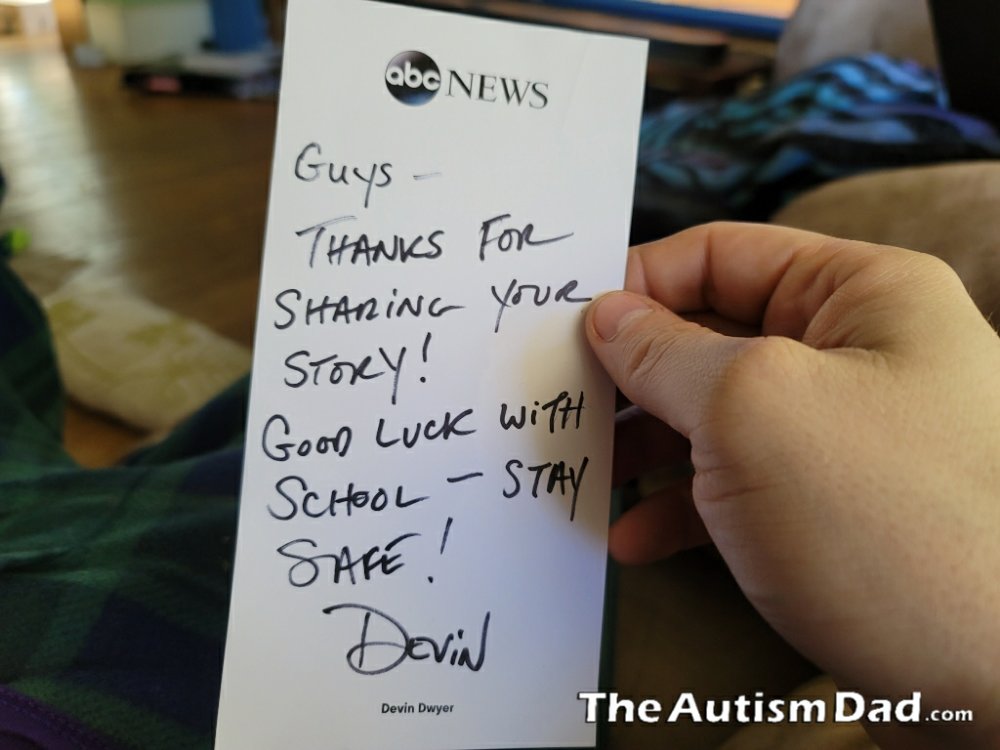 They actually framed it and put it on the wall in their bedroom. Emmett is working on a collage of framed photos that both he and Elliott have personally taken. This is nestled right in the middle and they're building from it.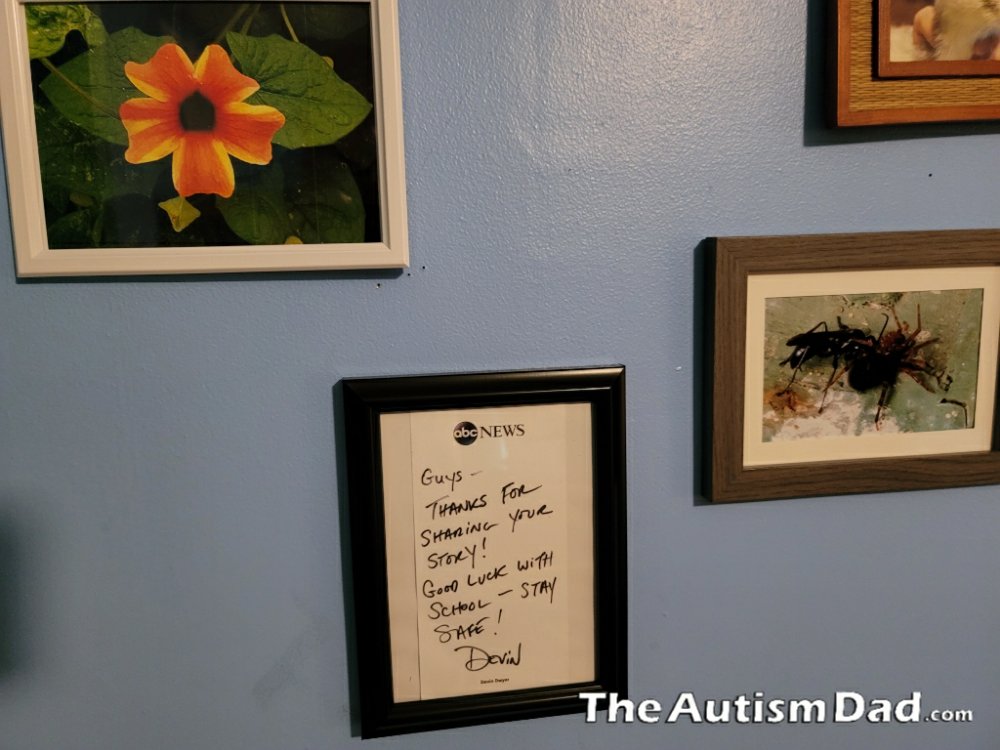 Thank you Devin. You didn't have to go the extra mile but you did and you made their week.
Thanks brotha.