Traveling by train across any part of the world is a very popular thing, both among locals and among tourists. Today especially in Europe, the train and the history of the train is an incredible phenomenon. When we think of trains, we either envision the old steam trains or the new bullet trains that we see across parts of Asia. Both are impeccable in their design and style. In Europe, the interrail has been popular with tourists. It's important to know too, that trains are actually incredibly sustainable. Here's how. 
According to afar.com, "Trains translate into 70 percent fewer emissions for a rail journey when compared to a short-haul flight and about half the emissions for a rail journey when compared to a long-haul flight." Most of us have grown up seeing trains on television and possibly even enjoy watching them. We can understand the workings of these beasts better with model trains, which can also prove a great hobby, especially during these difficult times.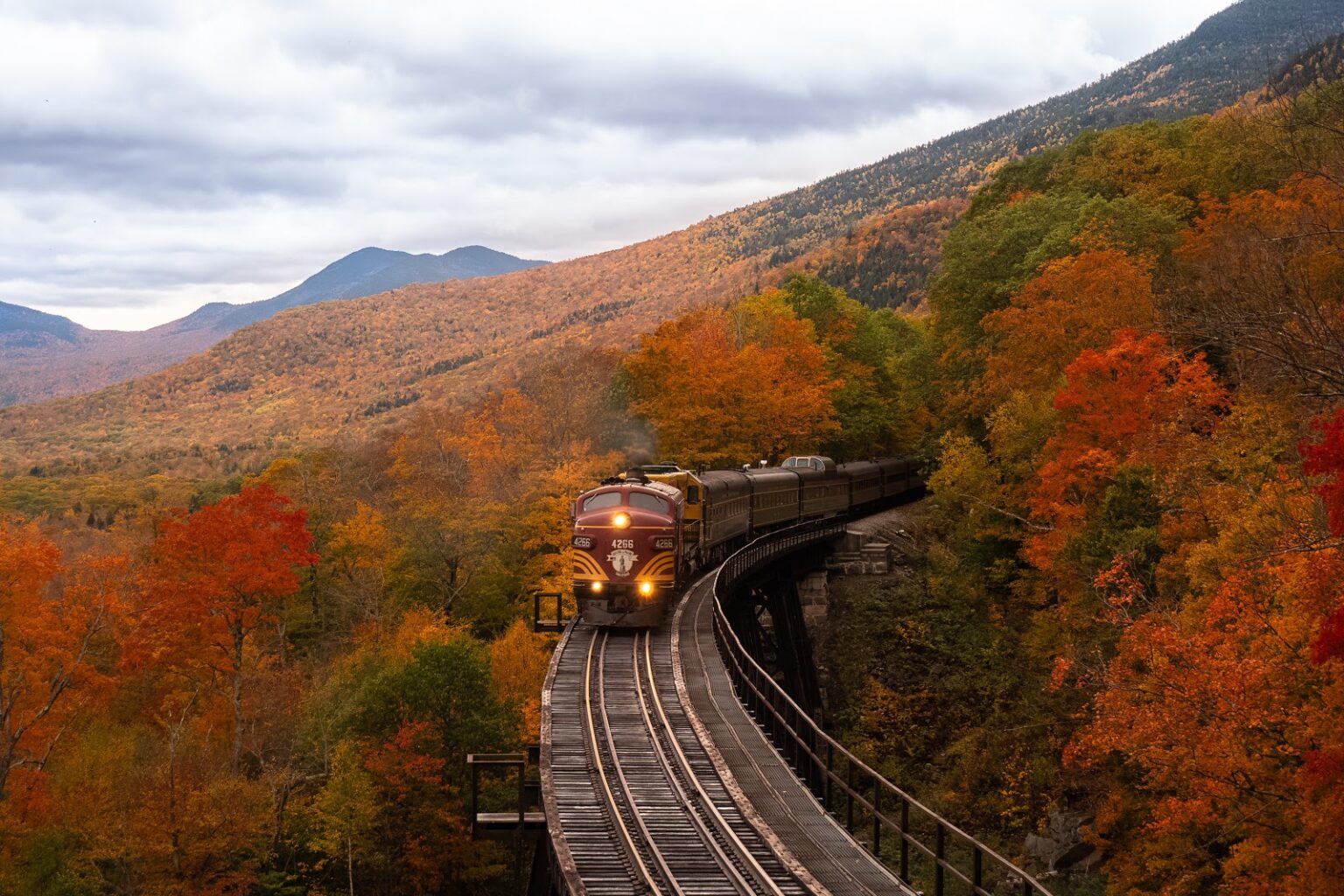 Photo: Unsplash

Why travel by train?
It is possible to travel by train all over Europe within the countries and between the countries and themselves, to get out of the centers of the big cities and reach other smaller cities. Some trains travel for several hours and some even for several days, such as the trans-Siberian express. On the long trains you will of course have a sleeping area and meals (depending on the train and the ticket price). There are many trains where you can travel in different departments and you should check this when buying the ticket (sometimes upgrading the ticket is worth a lot).
Types of trains in Europe
Trains within countries: These trains, which travel within the countries, are usually cheaper and less modern and often also less fast. Each country has its own railway companies.
Trains between countries: As the name implies, trains travel between the various countries of Europe. It should be noted that these trains are more expensive and must be booked in advance. The most famous train in this category is the Eurostar – a train that operates in several parts of Europe. The most famous line of the Eurostar is of course the Paris-London line across the English Channel under the water.
Photo: Unsplash
Other types of trains:
High-speed trains: Faster trains (do not stop at intermediate stations, travel faster and are usually newer). Their disadvantage is the price, which is usually much more expensive than that of regular trains.
Night trains: Trains where you can travel at night, you will have to pay a more expensive price but you can win a trip with a comfortable place to sleep, earn travel time and save the price of hotel accommodation per night.
Landscape and tourist trains: These trains are trains designed for tourists and travel through the charming landscapes of Europe.
Subways: Perhaps the type of train we are most lacking in the country. The Paris Metro, the Tube in London and their counterparts
In every major city in Europe, upgrading any city tour of European cities – the speed, convenience and cheap price make this service very worthwhile.
Advantages of using trains
There are many sites that this is the cheapest and most efficient way to travel between them, especially those that do not have an airline or direct bus between them (e.g. from Rome to Florence ). Another example is a Eurostar trip from London to Paris, which takes you to the center of these cities (and not to the airports) within half the time of the flight between them.
Possibility to see a view (environmental and human) from eye level not seen from an airplane.
Direct access to the city center without having to go through different and weird terminals – no need to sign passports or wait for luggage. It often saves money and time.
There are discount tickets that allow free travel within the countries for a limited time (for example the free travel ticket in Italy or Spain is a great option. There are also tickets that allow travel in areas of countries (like the ticket that allows travel throughout the British Isles including Wales, Ireland and the UK).
Photo: Unsplash
The scenery that you can find on trains is much more beautiful than that you will find on a motorway. All this whilst you can take comfort in the fact that trains are in fact much more environmentally friendly. There is a ticket that can be used by anyone traveling all over Europe, allowing free travel on all. Interrail is a particular favourite which allows you to freely and often cheaply, a great choice for younger travellers who want to keep costs down.
Disadvantages of using trains
There are some drawbacks of trains but these can be put into easy categories: choice and price. They are more expensive. Usually the train will be more expensive than a flight from destination to destination. For example, from London to Madrid it is cheaper to travel by plane than by train. Before ordering the ticket make sure there is no cheaper option than a train, like a bus or a flight. There are many trips where the trip by plane is much faster (just need to do a calculation before booking – remember to take into account the time of travel to the field, checking, depositing luggage, such or other port taxes for this consideration).
Tips for booking the best train journey
Check the train travel times (not to be missed).
Try to arrive early – train programming in big cities is huge and not easy to get around.
It is not always advisable to book a train ticket. Sometimes it is better to rent a car (see renting a car abroad ). In addition, it is often cheaper to order a ticket on the websites of local train companies and/or at the office themselves.
There are trains where there is no reserved space, check this and if this is the case – try to arrive earlier so that you will definitely have a place to sit, even if the train is very busy.
Sometimes cheap is expensive. For example, traveling from Florence to Rome by suburban train in three and a half hours can turn out to be a not so good decision. Sometimes it is better to pay more and travel by high-speed train.
The future of trains in our world
Complete electrification
This technology requires the highest initial investment in terms of infrastructure. However, the running costs of electric trains are the lowest, both in terms of maintenance and energy. Pure electric trains also have the lowest environmental costs. In theory, full electrification will therefore have the lowest social costs if the section is used quite intensively. For less frequented lines, such as the old tourist type steam train lines used for tourism purposes, the investment in the line may be too large for the benefits in terms of energy and maintenance. The net result also depends on the timing of the electrification works and therefore the time of the investment: a quick investment in electrification means that social benefits occur faster. In Belgium for example, the rail network is already largely electrified, economies of scale are also possible, such as the possibility of using existing equipment and calling on the existing reserve fleet.
Photo: Unsplash
Battery trains
The use of battery trains is equivalent to partial electrification, since these trains must be able to run (or stand) under a catenary for a minimum time to recharge. From a technical point of view, charging while driving has the advantage of allowing higher charging currents. This requires an investment in partial electrification and good route planning in order to be able to charge on time.
The maintenance and operating costs of the battery train are higher, among other things due to the need for periodic replacement of the batteries. For some routes, where the costs of full electrification are high, the battery train offers the most promising alternative. However, technological challenges remain, for example in terms of recharging possibilities. For the transport of goods, battery trains are less attractive, given the high capacities required for the high weight of the trains and the limited capacity and the high additional weight of the batteries.
Hydrogen trains
For hydrogen trains, maintenance and other variable costs are considerably higher than for other alternatives, in part because of the vulnerability and limited life of fuel cells. Although there are no additional costs for the rail infrastructure compared to diesel traction, a sufficiently extensive network of hydrogen fueling and production and transport infrastructure needs to be put in place. This results in high costs for hydrogen as an energy source, especially as long as the hydrogen industry remains small. In order to take into account possible future developments, two variants were studied, one with a (current) high cost of hydrogen and the other with a lower (future) cost.
In addition, the environmental benefit of hydrogen may be overestimated, as the synthesis and storage of hydrogen results in a considerable energy loss compared to the direct use of renewable energy.
This is a contributed post and therefore may not reflect the views and opinions of this blog or its author.