I've been working on this one for a few days. I know that's really sad but life is good and I've been very present in it lately. Sometimes that takes me away from writing and that's okay. ☺
Mr. Emmett turned thirteen years old this weekend. He's had a really good birthday, albeit a bit untraditional, I believe he's happy and that's all that matters to me.
We've been celebrating over the last couple of days. He opened his present two days early because he just couldn't wait and that's okay.

We did a special birthday lunch and dinner. I mean, you only turn thirteen once. You only turn any age once but thirteen is the first big one. Anyway, we're holding off on the cake because he was concerned that he had too much lactose and he didn't want to make himself sick. Cake is delayed for now but I'll pick one up this week.
Emmett's big wish this year was for a Mandolin. I'm not sure where that came from but he was dead set on it. Before COVID we were looking into guitar lessons, so this sorta makes sense.
I think music is an amazing thing.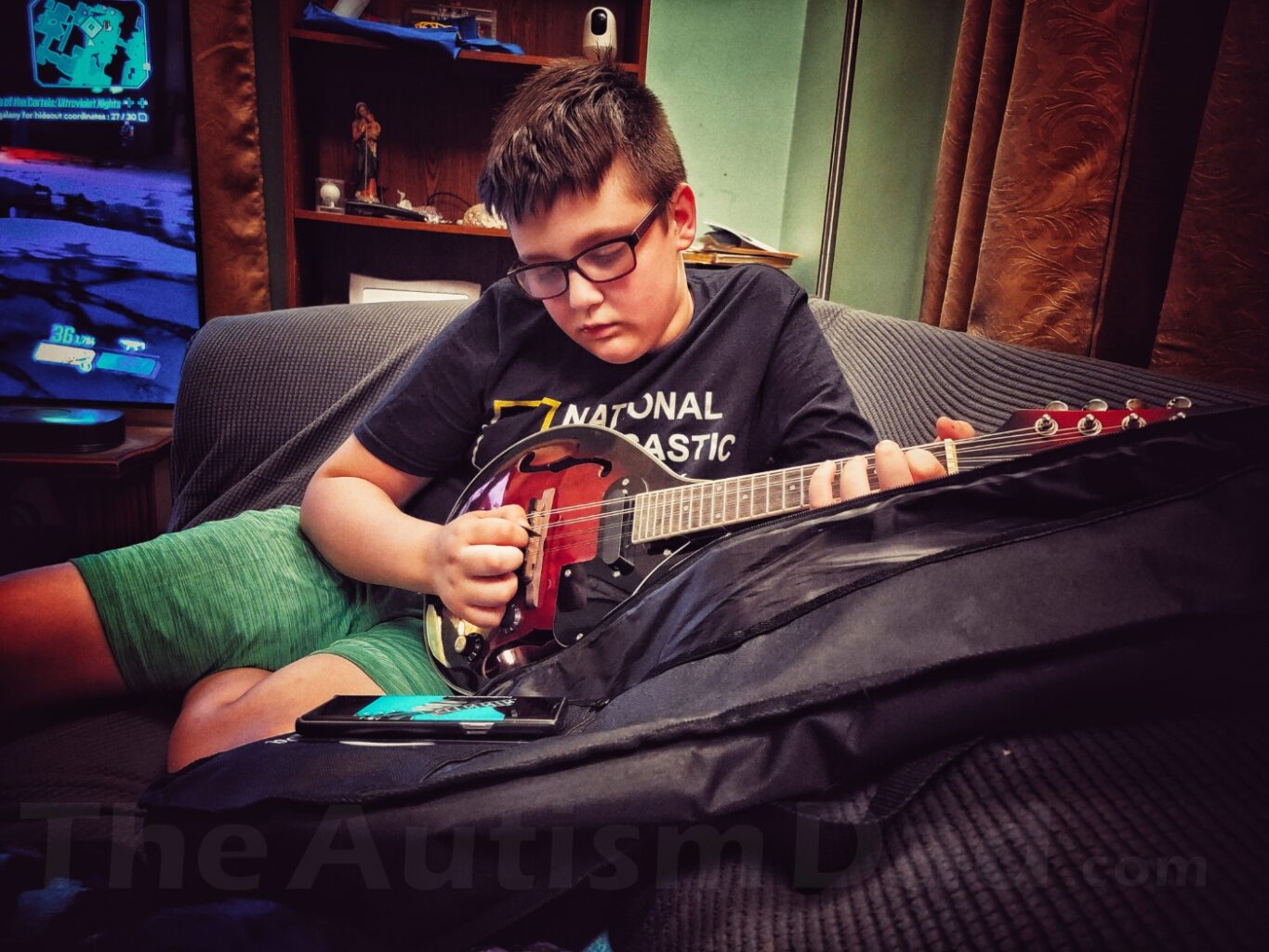 He wants to teach himself but I think professional lessons will be in his near future. I'm hoping he really enjoys music because I think it will prove to be an amazing outlet for him.
I'm so excited for him to learn to play because I think it's a great thing but I also want to see how his beautiful mind takes in music. I adore the way he thinks and sees the world. Playing or learning music adds a whole new dimension to that world and I look forward to exploring that world with him.
Emmett is such an amazing human and I'm so proud of everything he is and will become. It's such an honor to get to be his Dad.
Happy birthday Emmett. I love little man. ☺ ♥