It's been a pretty good day, all things considered. I got a lot accomplished and I feel good about that. I've been in a decent amount of pain today and it's gotten worse as the day wears on. Have you ever experienced pain that just sorta made you nauseated? That's how I'm feeling at the moment. I've been through far worse but this still kinda sucks.
I'm so impressed by my kids because they are all doing so well under the circumstances. Everyone is being extra helpful and I really appreciate that. I'm so grateful for all their help.
Next week I will begin recording again. There are some important topics that I hope will be of benefit. At this point, I'm taking on COVID, self-care, stuff specifically geared for men, a bit of social justice, and St Jude will be back to talk about the importance of vaccines. I've got some cool things planned and have onboarded some new sponsors. Unfortunately, I have run into some technical issues that I need to get figured out. I couldn't fix it today but I'm also not thinking too clearly right now. I'll take a look again after a good night's sleep.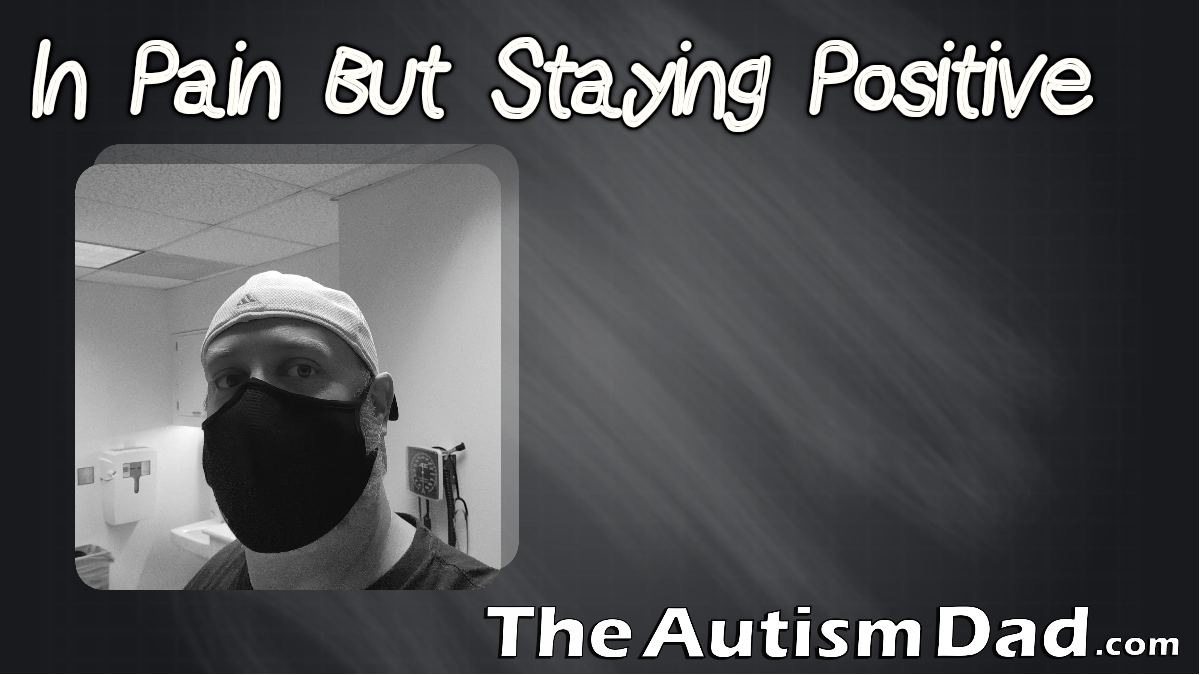 I have an upcoming meeting with another film studio, that makes three in total now. I have some cool things in the works and I think it will be really positive.
There are some home improvement projects that I'm looking forward to taking on. I'm frustratingly limited for the next couple of weeks but I want to put together a plan of attack.  I've found that I really miss working with my hands and fixing things. The more I do it, the more I miss it. It's kinda weird but I'm running with it because I have some projects for others I'm helping with and I have a ton of things I need to fix at my house as well. ☺
Anyway, I'm trying to remain positive right now even though I feel like shit. I usually heal quickly and I get to take the bandage off today. I'm a little nervous because I don't know what this will look like. Elliott had a really good idea. He's going to take a picture of it every day so I can make sure everything is healing well. I can use the pictures as a baseline since I can't see it easily on my own.
I can't wait to be back on my feet. I'm looking forward to getting back to working out and breaking in my new Yoga mat I got for my birthday. I'm excited but I have some time before I'm there.
Have a great day folks. I'm out for now. ☺