Both the boys went to school today and that's a good thing. The weather is cooler and Emmett's school is back open once again. I'm currently waiting for Elliott to be dismissed and then I get to drive across town to retrieve Emmett.
I'm in a weird mood today and I'm not sure why. I feel like I slept okay last night but I'm just sorta dragging today.
This is the first day sincey surgery that I've felt pretty good. The pain and discomfort has been minimal today. Everything is healing up nicely and I was feeling so good that I made it to the gym this morning after the kids went to school. I just did cardio today. I'm very aware of my current limitations and the treadmill is inside of those limitations.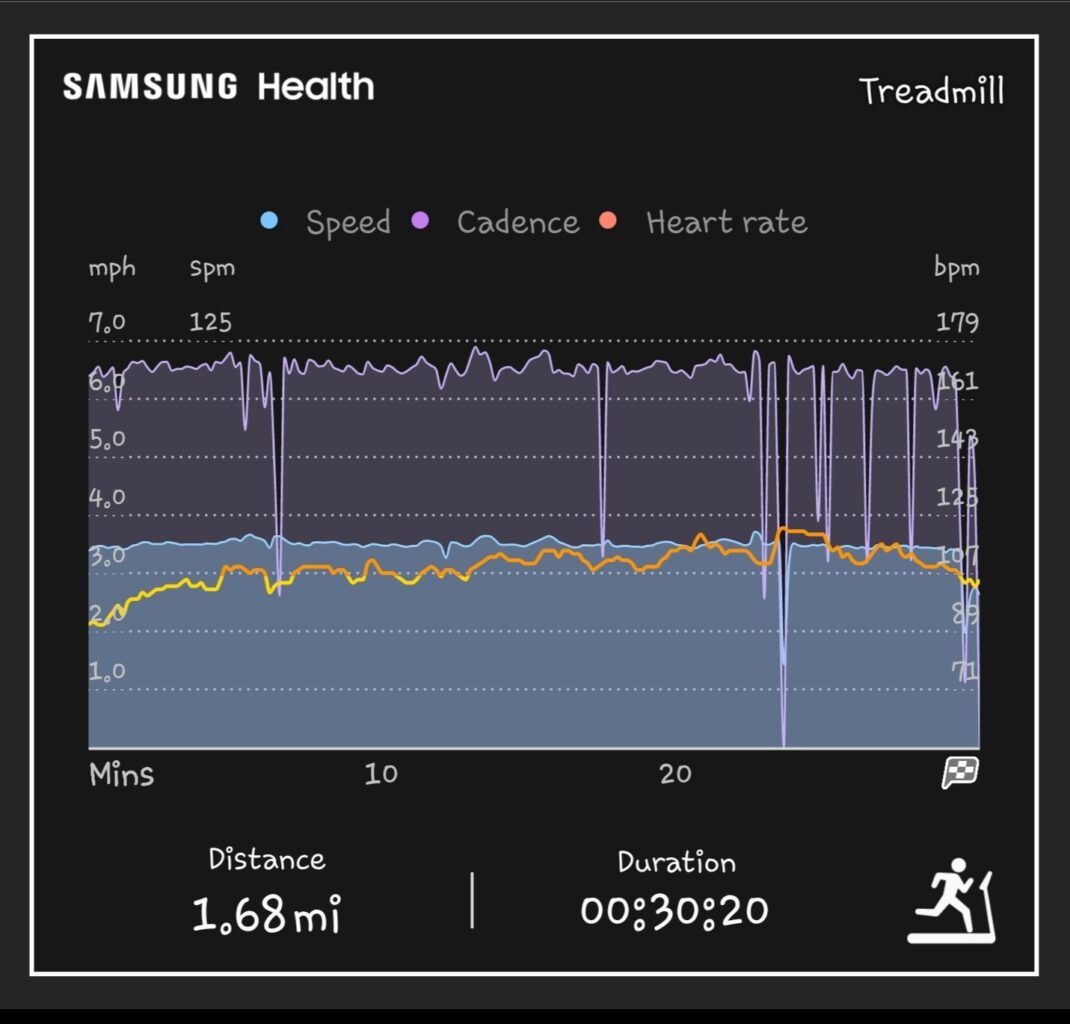 It was nowhere near as fulfilling as a complete workout but I'm so glad I did what I could.
Maybe that's part of my mood today? I mean, it's been a week since I've been able to workout and that hits me pretty hard. Working out helps me to manage my stress, anxiety, and depression. Let's just say that I've noticed the impact of not being able to go is having on me.
I have a week left on restriction and then I should be back to 100%. Until then, I'm going to show up and go through the motions. I'll focus only on what's safe for me to do right now but simple act of showing up is very powerful for me, and it keeps me sticking to my routine.
I did thirty minutes of hills on the treadmill this morning and I did great. I was able to bump things up a level and I had zero issues. I felt so much better afterwards. For those wondering, they limit time for everyone to thirty minutes a session.
This afternoon I had a great podcast interview and was able to make the switch to the new platform without a problem. You should be able to hear a significant improvement in audio quality for my guests going forward. I can't wait to see how this impacts post production.
I don't currently have any plans for tonight. The boys have therapy but that's about it. I'm hoping to go for my evening walk after dinner but I'm not sure yet.
Anyway, I think the majority of my current demeanor is the result of exhaustion. Recovery has been exhausting. The pain hasn't ever really been horrible but I'm just worn out and tired. I'm not in a bad mood, I'm just tired. I'm going to take a power nap after picking Emmett up from school. Hopefully that will recharge me enough to make it the rest of the day. LOL