I want to remind all the parents out there to never lose hope. This will be very short and I feel like the picture says it all.
My kids have been in a charter school for kids on the spectrum, since kindergarten. The idea of mainstreaming seemed scary and frankly, impossible at times. I always pushed the idea aside thinking I was doing what was best for my kids. I genuinely felt I was doing what was best.
Fast forward to Elliott's sophomore year at the charter school and he became the target of bullying that was relentless and not handled well by the school at first.

He decided that he wanted to transfer high schools, more than 3/4 of the way through the year. I wasn't very comfortable with it but the alternative was leaving him where he was and that wasn't an option. Terrified, I agreed and we made the switch. I was so scared because I know how awful kids could be, especially to the new kid.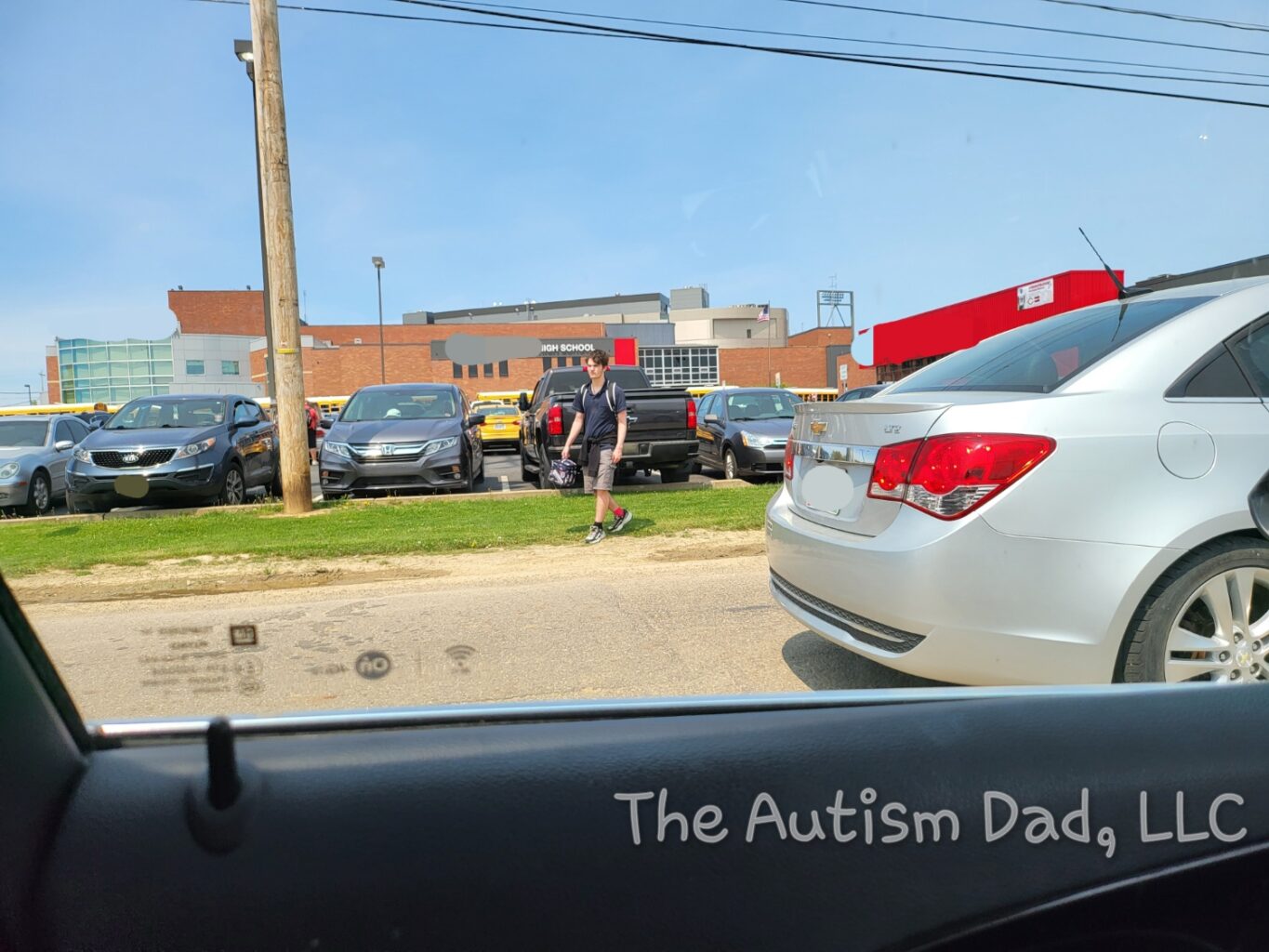 We're more than a month into this move and it was the best decision ever. He's now thriving in the largest high-school in our area. He went from 60 kids in his entire high school to over 1,200 kids and he's doing great.
Never underestimate our kids. They are stronger, more resilient, and can accomplish anything with a little support.
The picture above is so important to me because it's a reminder of just how far Elliott has come. He's such an amazing human, brave, stubborn, kind, compassionate, and full of empathy for others. I could not be prouder of all he is. ☺ ♥