I've had an unbelievably good day. I'm starting a new job that I can't wait to talk about, and it's perfect for me. I'm so freaking excited because it's going to allow me to build a better future for my kids and grow my efforts. It's been a long time coming and I hope I can live up to the expectations.
I was able to spend some time talking to my friend Kate Swenson from Finding Cooper's Voice on the pod this morning. She's one of my favorite people and we had a fantastic conversation. I'll let you know when to expect the episode to drop. Can't wait for you to hear it.
My friends from St. Jude Children's Research Hospital will be on the pod again tomorrow to update us on the status of COVID and where we stand with vaccinating our kids. I'm looking forward to bringing this information to you, especially as COVID is on the rise once again.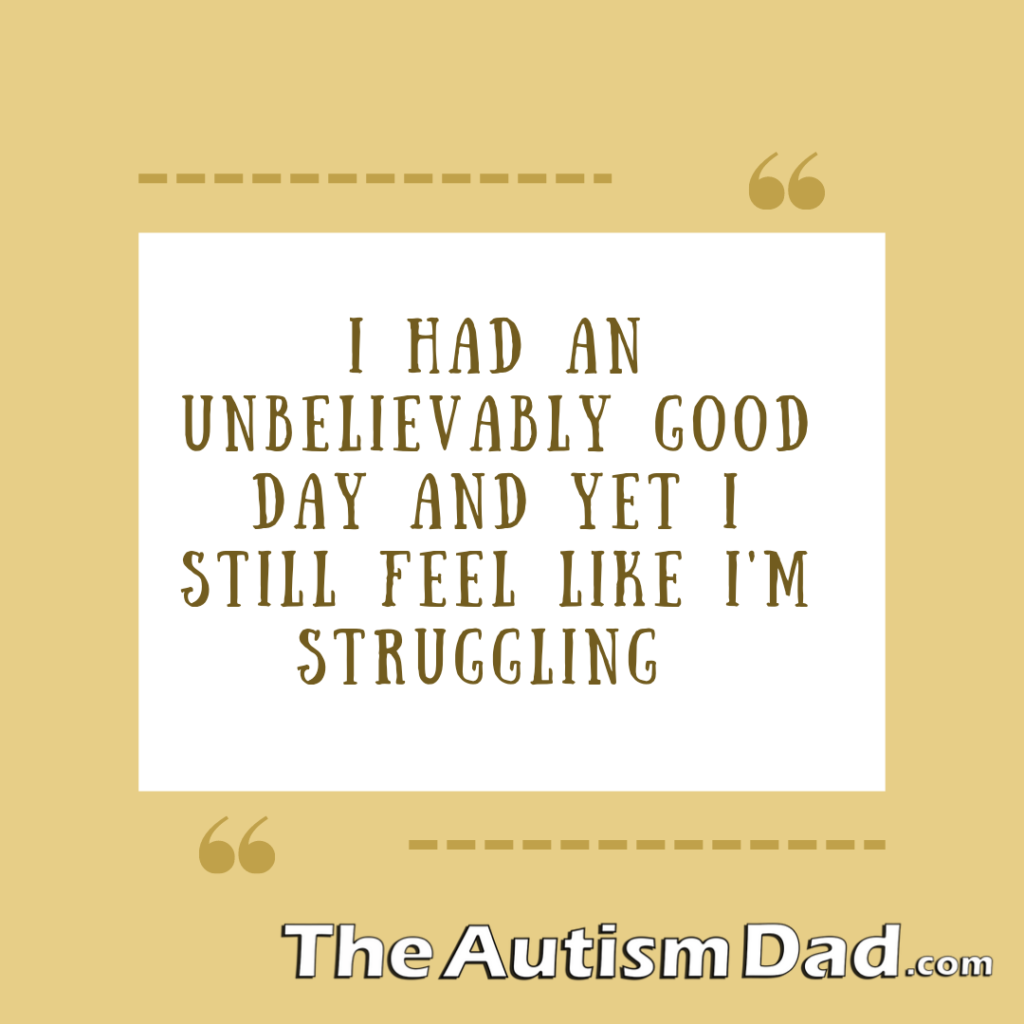 On the home front, I've made progress in the yard, and making plans to continue going room to room inside the house. The kids are doing well and the school year is almost over.
There's so much positive in my life and I'm so grateful for it. At the same time, there have been some unexpected changes that I'm struggling with right now. I keep getting stuck in my head and I'm working very hard to stay present. I'm finding that to be a bit of a challenge if I'm being honest.
At the end of the day, I only have so much control. I want to be able to focus more on the things within my control, rather than the things outside of it. Easier said than done, I know.
I'm nothing if not resourceful, and determined. Maintaining perspective matters because the reality is, my life has dramatically improved over the last few years and I don't want to lose site of that.
Eariler, when I was talking to Kate, I made the statement that it's so important that we never lose sight of where we've been. We can often feel like we're stuck in life or that nothing is going our way because we're drowning in stress, anxiety, and the feeling of being overwhelmed. Rather than focus on how much further we have yet to travel, we should look back and instead remind ourselves of how far we've come.
I need to remember that.
I'll be okay. Life as thrown me many curve balls over the years and I always find my way. The kids are doing well, I'm making progress on the house, I have a new job that I'm excited about, and we're all safe/healthy.
The boys and I have come so incredibly far in such a short amount of time. The future is a bright one and getting brighter every day.