I talk about our ferrets all the time. They have been amazing for the kids and after a year, the boys spend time with them every single day.
The ferrets have been amazing at helping the boys better manage their stress and anxieties. They're adorable and really, really smart. I just didn't realize how smart they really are.
Skinny Lemme has been escaping from their pen recently and whole we hadn't witnessed her physically escaping, we notice she was out because she comes walking right up to us. She craves attention.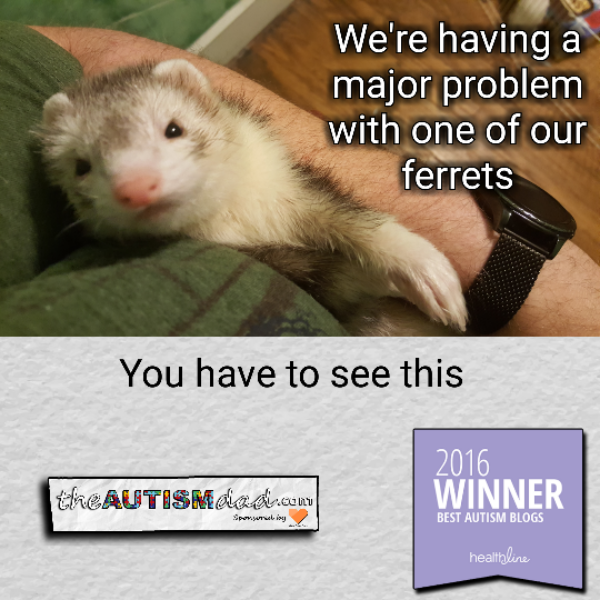 Fat Tiny and Zane don't share the same desire to freely roam around the house at will. They're content to wrestle each other or play in their rice box.
Today I was on the love-seat writing and next thing I know, Skinny Lemme was crawling around next to me.
I put her back in the pen, sat back and decided to wait and see if she'd escape once again. She did just that… You won't believe how she was getting out..
https://youtu.be/W5OlsEks8Rg
This is totally safe for work. Have your kids check it out because this is absolutely crazy.