If there are any grammar errors, I'll fix them in the morning.  I can't keep my eyes open and I'm going to bed.  
I'm going to try and sum up everything as best I can.  If this doesn't make sense to anyone, please know my brain is fried and my heart is broken. I'm doing the best I can at this point.
Let me begin by saying that this was one of the most difficult appointments we've had in a very long time.  I'm really exhausted after today but I'll do my best to have this make sense.
I also spoke to both sets of grandparents prior to writing this because I wanted to bring them up to speed before they read about it here.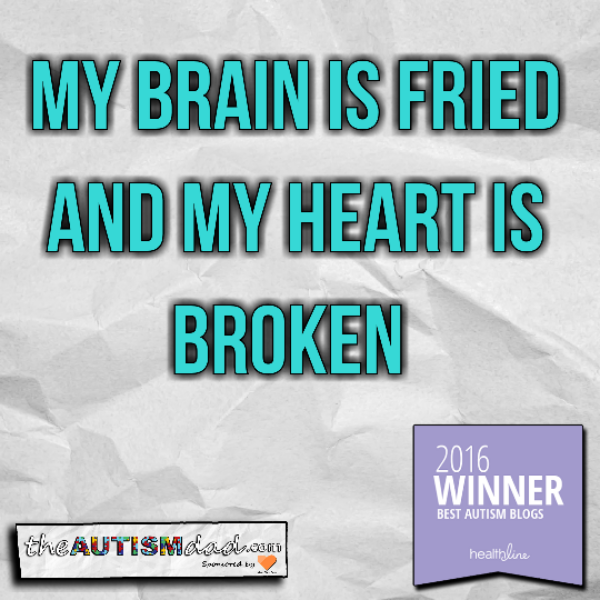 With that said, here's what we're facing.

We only had to wait about 30 minutes to be seen and our appointment lasted the better part of an hour.
Gavin started things out by bringing Dr. Reynolds up to speed on his latest missions. This was important because it allowed Dr. Reynolds to see first hand what Gavin's experiencing and helped to give him a better understanding of what we're dealing with.
Gavin told Dr. Reynolds everything he wanted to tell him, before it was his turn to answer some questions about the way his world works and things like that.
We then sent Gavin back out to the waiting room while the grownups had a very unpleasant and brutally honest conversation. Talking about this stuff in front of Gavin isn't something Lizze and I are comfortable with.
Here's the long and short of it.
Gavin's worse now than he's ever been before and just to get this out of the way, it has nothing to do with Lizze moving home. This is the progressive nature of what Gavin has going on.  It's no one's fault and this would have happened regardless.