After taking the Elliott to school this morning, Gavin and I had to both have bloodwork done.
Gavin's bloodwork was related to his meds and other various health issues. Mine was just a followup cholesterol check before my next check up in a couple weeks.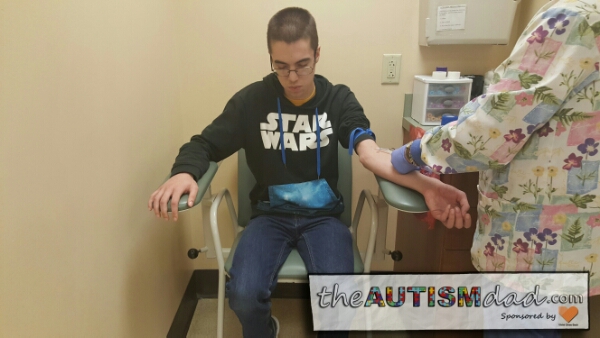 Both of us had to fast and by the time we had the blood drawn, we'd fasted for 14+ hours. That really sucked but you gotta do what you gotta do.
I'm excited to get my new numbers because my cholesterol went from 217 down to 160 per my last doctor's visit. I'm hoping it's even lower now. ☺️
Gavin is having his cholesterol, Lithium and complete CBC checked from this blood draw. He needs this in order to continue receiving his next Clozapine refill.
For his part, Gavin did really awesome and all the staff loves seeing him every week. ☺️