For the final time, Gavin will have his Clozapine dose bumped up today. He will once again be at 800mg a day and this will be the last time it will ever be increased.
So far, we haven't seen any improvements but hopefully, this next increase will make a difference.
Unfortunately, while there hasn't been any improvement, there has been a worsening of the side effects he's already been experiencing. With this next bump, it's a pretty safe bet that things are only going to get worse.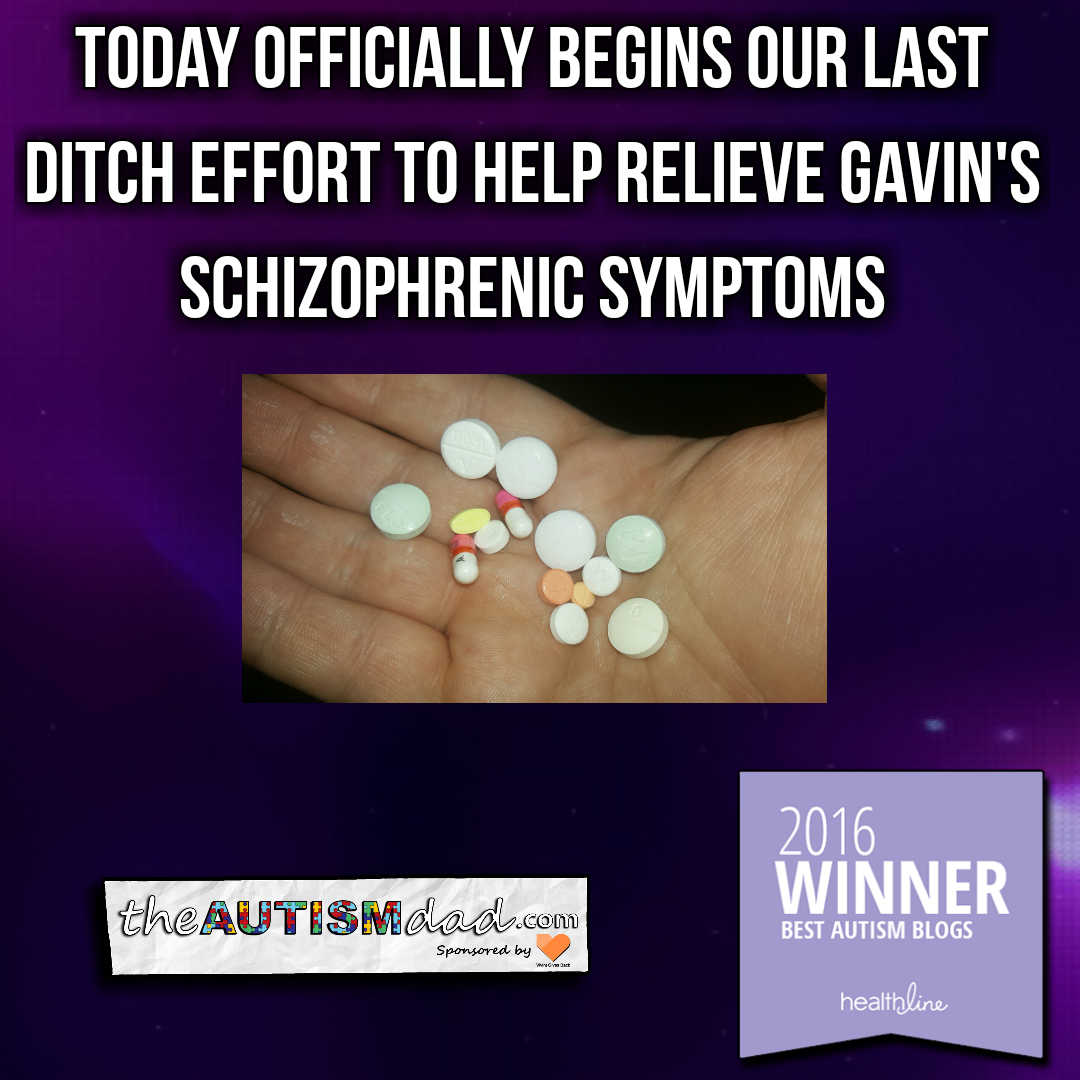 I'm actually really nervous about making this change because there's no going back. Some of these side effects are permanent and will be a part of him for the rest of his life. 🙁
This is such a shitty feeling because making these changes basically amounted to picking the best of all the bad options.
Technically, we don't have to start the new dose until Tuesday. We started by increasing the morning dose and Tuesday would be the morning of the 7th day.
That being said, it's not going to matter much because we're supposed to start the new dose on Monday or Tuesday.
Waiting until Tuesday will simply be postponing the inevitable but that may be what we end up doing because I don't like making any medication changes on a day that he receives IVIG. If a problem arises, there's no why to know what caused it.
As soon as I figure this all out, I'll let you know.