There's a part of me that's still getting used to my wife and I being back together, in regards to my writing anyway. I don't often include her in my writing because I got so used to avoiding any mentions while we were separated for almost two years. This is a problem, and I mean to address that moving forward.
Lizze plays a vital role in our daily life, and there are things that should be talked about. For the more personal stuff, I will refer you to her blog, www.themamaspace.com. She shares personal insights about herself and her struggle. I'll be touching on some of the basics, though.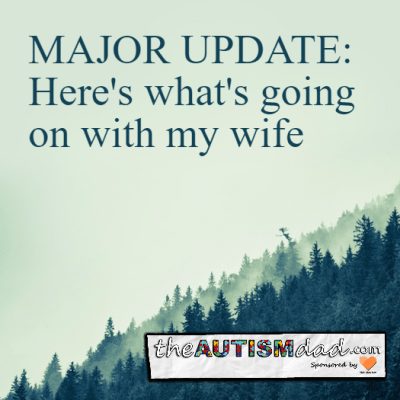 I want to get things started by playing a little bit of catch up.
You may already know that Lizze struggles with both physical and emotional health problems. To help put things into context, here's a list of some of some challenges she deals with on a daily basis:
Physical Health Challenges
Chronic, daily migraines that don't respond to medication
Menopause (began at age 32)
Ehlers-Danlos Syndrom
Fibromyalgia
Chronic Fatigue
Gastroparesis
Arthritis
Reflux
Mental Health Challenges
PTSD
ADHD
Generalized Anxiety Disorder
Social Anxiety Disorder
Bipolar II with Borderline tendencies
This is quite a bit, and I know I missed at least something. These range from general annoyances to very serious, in regards to how they impact her life on a daily basis.