This is a contributed post and therefore doesn't necessarily reflect the views and opinions of this blog or its author.
If you want to buy your child a mobile phone then this will be a huge point in their lives. If they have a phone then they will be able to stay in touch with their friends better and they will also be able to contact you if they want to stay out late as well. This may sound all very well, but there are some downsides to your child having a phone and it's important that you understand this information before you go ahead and buy them a device of their very own.

Sleeping Habits
If your child has poor sleeping habits then giving them a phone may make the whole thing worse. You may find that they stay up late at night and they may also get poor grades at school as well. This is something that you will want to avoid, so having strict guidelines here will really help you out. You can easily go onto the phone and set it so that it can't be used after a certain time if this is going to be an issue so that is just one of the many things that you need to think about. You can even give them an old phone if you don't want them to have their own, and if it's locked you can check out Why's Guide to get that sorted.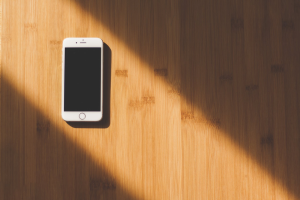 https://www.pexels.com/photo/white-apple-iphone-on-wooden-table-48605/
Staying Safe
Phones really are great for connecting with other people, but when you have a child you need to make sure that they are staying safe at all times. This includes when they are on their phone, and this can be difficult. After all, the internet makes everything very accessible and it can also make it much harder for you to limit what they search. You need to have a sit-down conversation with them so that you can talk with them about chat rooms, and that they should only ever talk to people at school as well. You can help monitor this by only letting them use the phone when you're in the room.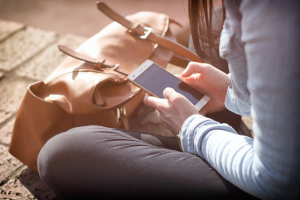 https://www.pexels.com/photo/bag-electronics-girl-hands-359757/
Applications
There is no doubt that your child will be downloading applications and there is also no doubt that they will want to play games as well. If you want to try and limit the number of applications that your child can download or if you want to try and make sure that they are able to get access to the content that you want then you can set a password on the App Store. When you do this, only you will be able to download the applications and this is a great way for you to make sure that they are getting access to the content that you need and without any worries at all.
So there are plenty of ways that you can keep your child safe when they go online and there are also many ways that you can help them to get access to a huge range of games and apps as well. If you are worried about them losing sleep because of their new device then you can easily make it so they use it between certain hours or for emergencies only, so you really can have complete control at all times.