Children are unique. They are the most precious and valuable gifts for their parents, but also for anyone else who can establish a relationship with them.
It's difficult to explain the reasoning behind it, but the fact remains that our protective instinct kicks in when children are involved – even if you're not a parent yourself. Most of the successful charities are to do with children. In fact, 53% of the public admit they would rather give money to a charity that looks after people – against 34% for charities that support animals. The reason we are more likely to help people, and especially children, is because we instinctively know that children are our future.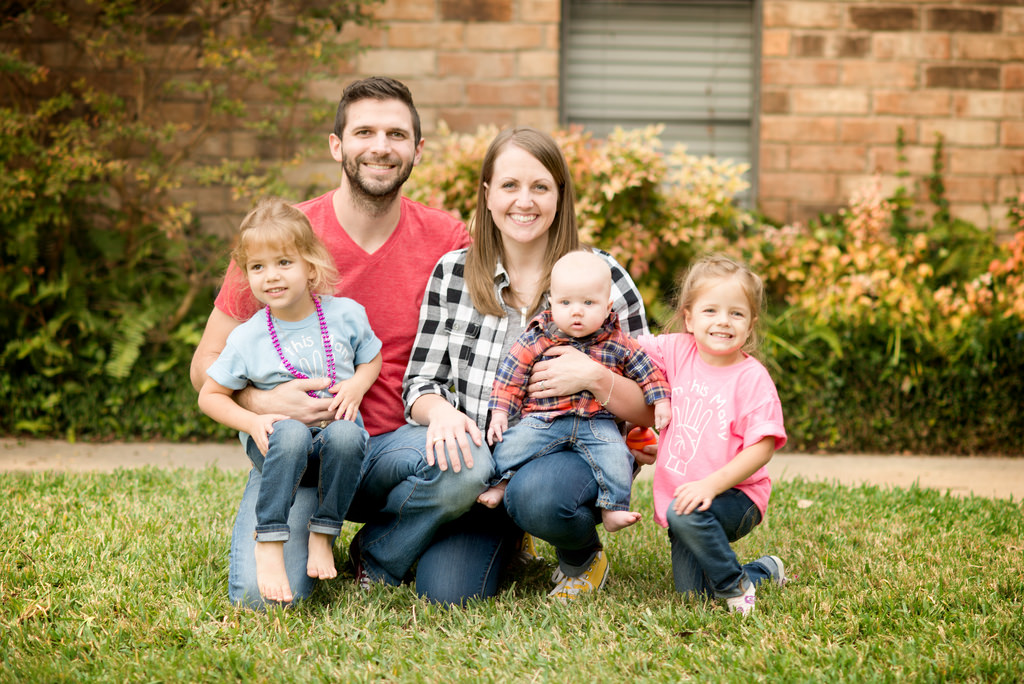 Additionally, many adults claim that being close to children in their everyday lives helps them to stay grounded. Indeed, there is no denying that what makes children so special is the fact they are not like us, adults. They are still in the process of discovering and understanding their surroundings, and, more often than not, end up asking the right questions. As a parent, it's a learning curve. But it is, however, a process that ends when your child grows up. If you want to play a significant role in the protection of the future generation, you might want to consider other options to encourage children to unlock their full potential. Working with children gives you the opportunity to play your part in the story of an entire generation. And it's probably why many adults are looking for career choices that bring them closer to children. However, if you're in the process of deciding upon your future career – or if you are switching jobs –, you need to know what can make you a suitable candidate for a kids-facing position. Here you can find a non-extensive list of the most common and rewarding jobs that let you work with or for children: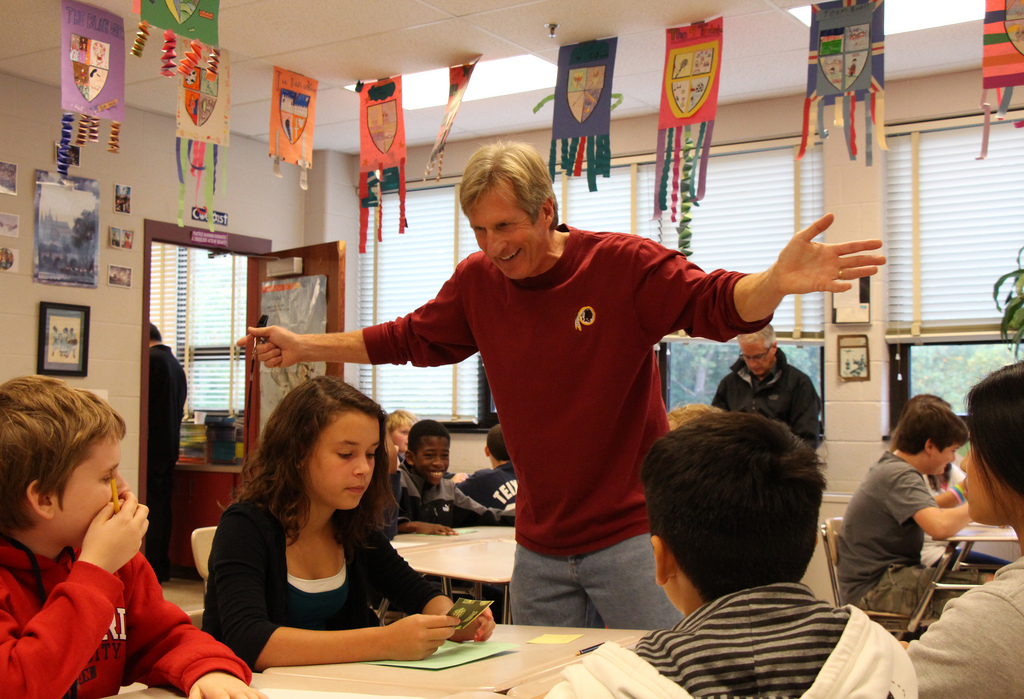 As a teacher
Becoming a teacher is by far the preferred option for many students who are unsure of how they could make a difference to the world. More often than not the decision to teach in a school happens unconsciously. For many, it's inspired by a friendly teacher they admired when they were pupils themselves. Teaching is the most natural way of pursuing the legacy of all the good teachers who have left you unforgettable memories. However, you need a little more than pleasant school memories to make it work as a teacher. To be successful and inspire the students of tomorrow to achieve greatness – in the same way, you were inspired when you were their age –, you have to understand your role as a knowledge facilitator. Ultimately, you need to be able to create a positive learning ambiance in the classroom. Kids are unlikely to listen patiently if you don't know how to make a subject engaging. Therefore, your top priority is to help them to connect with a subject, by developing exciting lessons, keeping a strong and respectful relationship with the class, promoting positive behaviors, and being genuinely excited to help them improve their skills.
As a social worker
While teachers can sometimes act as confidants for children who are struggling with a problematic situation – from being stuck in the middle of a divorce to trying to handle the sudden loss of a close relative –, they are not authorized or trained to intervene in any situation outside of school. Handling family issues is the role of professional social workers, who, aside from a thorough knowledge of the regulations in practice, also need to be able to provide comfort, advice, and guidance in an emotional crisis. Psychological skills are necessary to help children to recover from a traumatic event – you can choose to boost your skills with an online Christian psychology degree which can be taken to improve your career. One word of advice, though, social workers have to face impossible situations. Damned, a British sitcom written and featuring by female comedian Jo Brand – it was released between 2016 and 2018 – provides an insight into the type of crisis social services need to handle. Of course, Jo Brand does it with humor, but the themes she touched are real, from worrying about how a couple with learning difficulties can look after their baby to references to the known abuse cases. For anyone considering a career at the service of others, the sitcom could be an eye-opening experience.
You want to be the family GP
A general practitioner is, by definition, the doctor who follows every member of the family, from 1 to 100 – or beyond! As a family doctor, you get to see your patients grow. As a result, you are a crucial help in maintaining the health of adults as it is your role to identify and manage issues from a young age. As it is often the case, young parents tend to stay in the same location when they have a baby, which means that you get to follow your patients for a long time. As a result, the first thing you want to do is to establish a trust relationship. Ultimately, your communication and interpersonal skills are going to make a significant difference when it comes to managing health issues. Indeed, you need to gain the trust of the parents first, but also of the child. A distressed child may not respond adequately to specific tests and exams. You want to be able to build a positive relationship so that you can help better. Patience is primordial with young children. Additionally, parents are likely to come back to you if they are reassured by your approach.
From the Disney princess to the birthday clown; you need amazing concentration
Some jobs only exist to put a smile on a child's face. Did you know, for instance, that Walt Disney got the idea of creating an attraction park after watching his children's joy while riding a small train in a park? While the man might have been driven by money, it would be unfair to claim that he didn't put children's happiness first. Disney's entire legacy is entirely aimed at children!
Entertaining kids is more than a job; it's a passion. And if you want to be surrounded by the laugh of happy children all day long, there is no better job than the entertainment industry. The profession is more popular in the US, where you can find plenty of party entertainers who work exclusively with pre-teens to toddlers. Princesses are popular, especially for girls' birthday parties, for instance. For many, it's not only fun to wear a costume all day, but it's also a way to encourage children to be more confident. There's nothing better for a little girl than hearing her favorite Disney princess tell her how pretty she is! Similarly, you won't find a little boy who isn't excited at the idea of meeting Ironman or Batman. Aside from a great costume, you need to stay in character for a long time. But you can make magic come true for a child!
You want to coach kids on the field
Kids in the US are not doing enough sports. Most of the time, their local clubs are to be blamed. Small towns often lack the facilities to provide regular sports training and games for young players. Becoming a coach can be what your local club needs to revive the interest of children. Make sure, however, that you understand what to expect from young players. Children don't have the same fitness levels than adults, and they also lack concentration. Your role is to help them understand how to function as a team and how to improve their specific skills. However, you should keep things fun and playful! Ultimately, a sports activity can help to boost a child's self-confidence, social skills, and health.
You want to make toys
Toys are integral to a child's life. Additionally, they are key to developing creativity, imagination, social values, and coordination skills. Designing toys is a complex process, from the drawing part to the engineering part, that lets you be a part of someone's life. Indeed, we all have a favorite toy from our childhood. You could be that guy, the guy who makes the best toy for a child. Aside from designing knowledge and tools, you need a deep understanding of child psychology to create a successful toy.
As a parent, you need to act as a role model
Last, but not least, your career is important. But, if you're a parent, you also need to work hard to become the best role model you can. Not every day will be perfect. But patience is vital to face challenges as a family. Don't let unpleasant reactions affect your relationship with your child. Responding with patience helps you to manage most situations and to influence their behavior positively.
Working with children is nurturing the future. Thankfully, there are many ways to do your part. Whether you want to be a teacher, a family doctor, or even a toy designer, you can help children to become the best they can be.


This is a contributed post and therefore doesn't necessarily reflect the views and or opinions of this blog or its author.