We just finished up the 2nd day of distance learning and it's been a disaster. The school appears to be over capacity and struggling to meet the demand. Yesterday was full of connectivity issues and today has been the same.
We are getting messages that too many kids are trying to log in to the same live lesson and therefore Emmett was unable to gain access. Elliott tried to do his live session but the audio went out and the video kept freezing.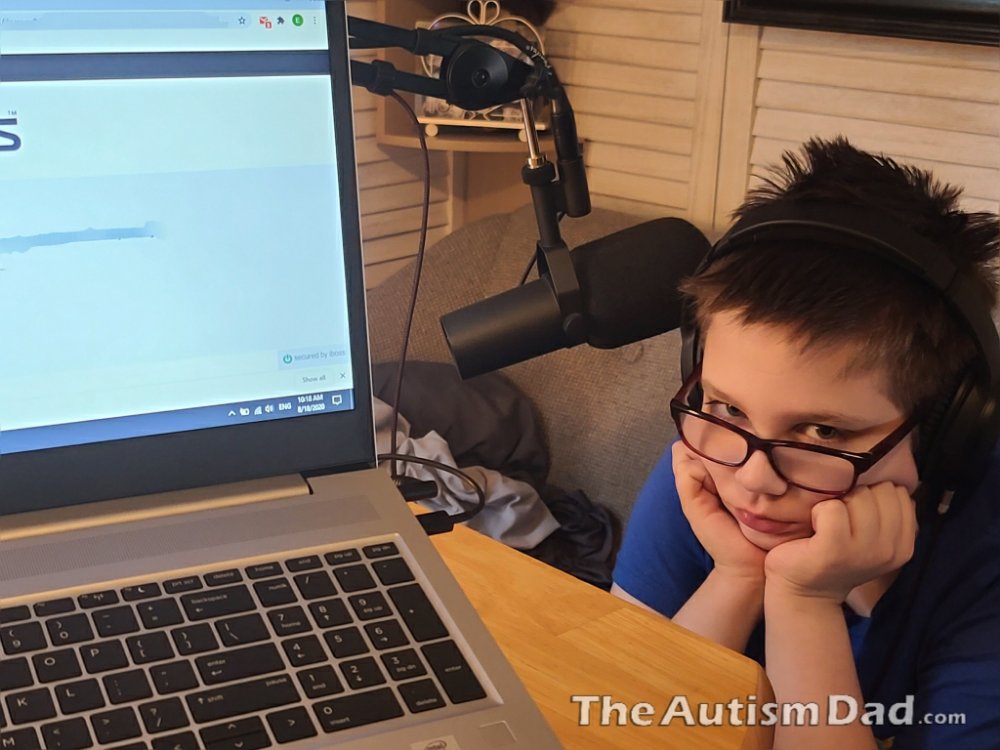 I totally get that things happen and that they may be able to get these issues fixed. I get that. My concern is that autistic kids tend to generalize and their very first experiences with distance learning have been negative and frustrating.

I'll be honest and say that it's frustrating for me as an adult. I totally understand why this would be frustrating for them. Everyone is stressed out and feeling overwhelmed, however, we need to work through this.
I'm trying to prepare for an interview tomorrow, and it's not going well. The kids are not doing well and that's making life extra challenging. Moreover, the meltdowns are brutal and exhausting.
I've decided to begin creating a plan b. I hope it's not going to be necessary but better to be prepared.