As a single parent, you don't want to ignore or avoid the traditional things that families do, such as traveling. The problem is, going on a family vacation with two parents is challenging. Doing it by your lonesome is going to be as stressful as it is relaxing. So, you might not view it as something you want to do for a while.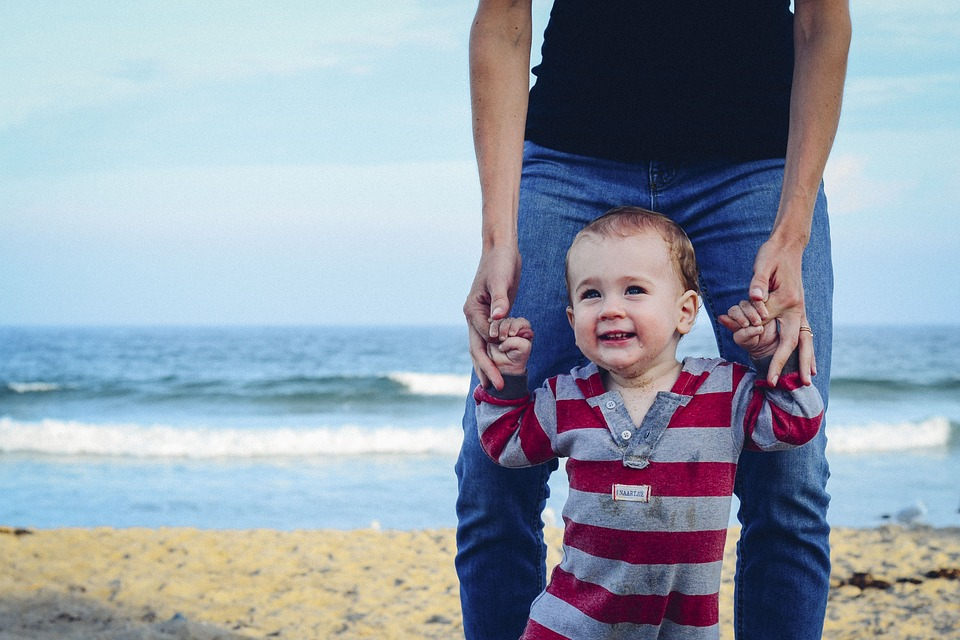 That's okay because not every family is desperate for a holiday. However, a break is an excellent way to recharge your batteries and have fun and bond as a group. Therefore, if unsure, you should recognize that the pros outweigh the cons. Plus, while there are obstacles, it is possible to enjoy an incredible vacation without the hassle.

All you need to do is follow in the footsteps of the #heroes who have gone before you. These are the tips for single parents who plan on traveling with kids.
Take Advantage Of Late Deals
There never seems like a good time to go. Not only will you umm and ah over the logistics of a trip, but you'll use small things as excuses. For example, your son has soccer practise and your daughter has a play she can't miss or vice versa. As a result, planning isn't your friend as it will encourage you to be indecisive.
Thankfully, late deals send you the other way since the offer is too good to pass up, whether you're a single parent or not. When the flights and accommodation are cheap, and there's a period where everyone is eligible for selection, it makes sense to fill the time with a getaway.
As soon as you see a package that you like, you can make some calls, see if the stars align, and if they do, proceed to the checkout. Late deals are affordable to point where there is nothing lost if you have to cancel.
Try A Staycation
Staycations are in demand now that the world is locked down and the US is the only place open to Americans. However, millions of US citizens are figuring out why they love this country – it's stunning. From beaches to mountains to open plains, the United States has everything you could wish for on vacation.
A US staycation goes one step further by eliminating the stress. To begin with, there's no reason to deal with other travelers at a packed out airport that's designed to stress you out. Also, you have the freedom to go where you want, when you want to, thanks to a car or van. And, if sleeping with kids in an RV isn't appealing, you can pull over and mix things up with a motel room for the evening. However, if you really want to enjoy the outdoors, you can use your van as an RV to exhibit your creativeness and mix up your outdoor adventure.
Essentially, a road trip is a perfect compromise since the variables are easier to control. However, you can't fail to have an incredible time at the Grand Canyon or Central park or Yosemite.
Avoid Hotels
Hotels are traditional. They have all the amenities a family requires, from a pool to room service and bottomless food and drinks. What they don't have is entertainment. They also lack space, which is tough if you're cooped up with kids for two weeks.
Avoiding hotels isn't your usual motive, yet it should be if you're a single parent. Firstly, a condominium or apartment isn't much more expensive than a room, depending on your destination. For example, Kuala Lumpur has afforded options, such as a Palm Spring or Taman Desa condo. The same goes for most places in Southeast Asia.
Secondly, a bigger space offers more privacy, which you will need after spending all day, every day together, and it's homely. Therefore, it prevents kids from getting crabby as they won't be as bored. Simple!
Add An Extra Layer Of Security
The biggest downfall of traveling as a single parent is the lack of eyes. You only have one pair, and you can't keep them on your kids at all times. Unfortunately, this means safety can be an issue, especially in foreign towns and cities that are crowded.
You need an extra layer of protection, and you can find it via GPS. With Apple and Android smartphones, it's possible to share your location via GPS indefinitely. For your part, you need to choose a family member you can trust and share the data with them. Then, if anything goes wrong, you should have their whereabouts.
There are apps if you prefer a quicker and simple method than messing around with your phone's settings.
Are you a single parent? What tips do you have that can help other single parents?
Additional Resources:
Check out https://www.limofind.com/tx/amarillo-limo-service/
This is a contributed post and therefore may not represent the views and opinions of this blog or and author.