Emmett's in a bad way. He's hit a fever flare and this one is particularly painful. His first mouth sore popped up two days ago and there are likely more to follow.
The poor kid is in a tremendous amount of pain and there's not much I can do to help.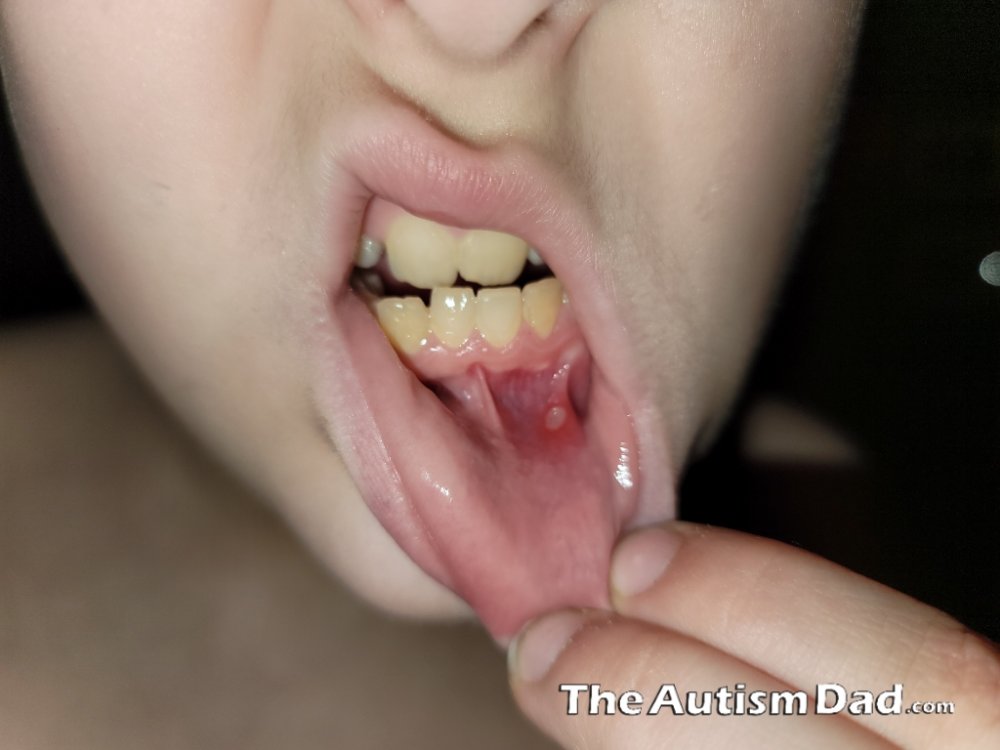 We've doubled up on his antivirals and he's swishing with salt water. There are more that will likely pop up over the next few days and he's going to be even more miserable than he already is.

I was originally going to close things off here with something about having to order ice cream for him because it helps numb the sores. Unfortunately, as I was writing this Emmett came into my room in a panic.
He was holding a piece of tooth and freaking out because he broke a molar. I had to take a picture in order to see what happened and this is what I found.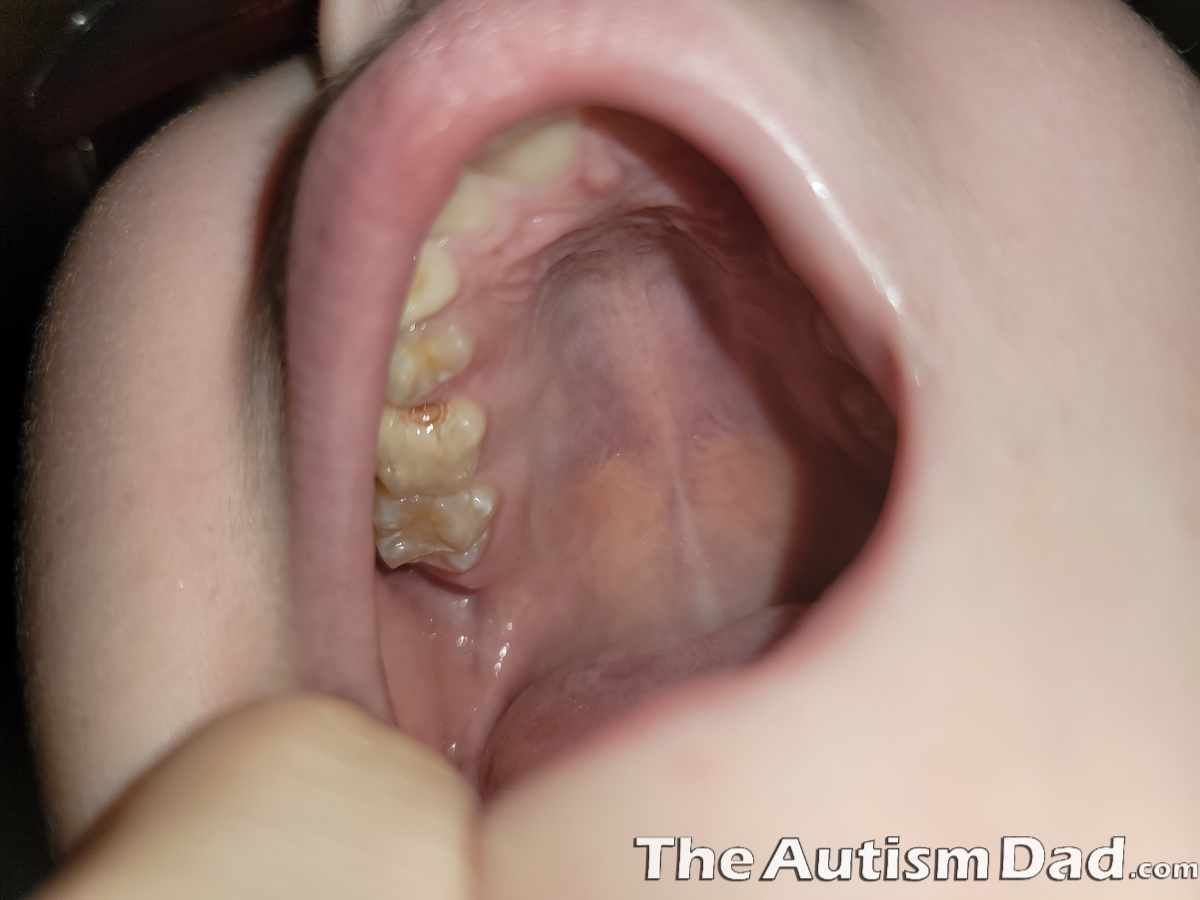 Thankfully, it doesn't seem to hurt at all or at least not much. That could be because he's already in so much pain from the flare up.
It looks as though he lost a filling but I don't know for sure. I called Lizze cause we have to figure something out. This presents a number of challenges and all of them involve breaking quarantine at a time when COVID is worse in my area than it's ever been.
I called his dentist and texted him the above picture but at full resolution. He called me right back and said it may have been a filling that fell out or the tooth broke. The good news is that he said it appears to be a baby tooth and he said it's not uncommon for baby teeth to become brittle when they are past their expiration date.
If Emmett experiences any significant discomfort, I have to call him back. Otherwise, I have to call on Monday and get him in for an appointment. Either way, he has to be seen ASAP.
I'm not sure how we're going to work this out. One of two things is going to happen. Either Lizze and her mom will take him or I will take him. I think I wi be the one to take him because Lizze's household has not been quarantined and sticking Ememtt in a car with them for about 45 minutes each way, is a risk.
Going to the dentist is a risk in and of itself.
If I take him, I'm cutting the risk by not introducing additional unquarantined people into the mix. They would be in a confined space for an extended period of time. I don't know what else to do. I know Lizze will drop everything to get him there if need be and if they had been quarantined, that might be the better option. At this point, I don't know for sure what I'm going to do but I'm grateful to have backup if needed.
For right now I just want to get through the night and take things one day at a time. Emmett is miserable and I wish I could help him.
The sores are not really treatable and have to run their course. The Acyclovir will help to expedite the process but it's still a process.
I went ahead and placed an order for some OTC stuff that will hopefully help with him pain. It will be delivered in the morning, so we just need to make it until then.
Please keep Emmett in your thoughts.