I recorded a new podcast episode today and I'm really kinda excited about it. My friend Dennis Procopio was back and we had a really good conversation. Dennis is a male life couch and he helps men better navigate life. He's very good at what he does and he's been helping me as well.
What you may not know is that Dennis is also a special needs Dad as well.
Today we talked about a situation in which something happened to his son at school and he was injured. Many of us can relate to these scary, highly emotional situations. I've had my share of papa bear moments where I'm just emotionally reacting to a situation that requires me to be cool, calm, and collected.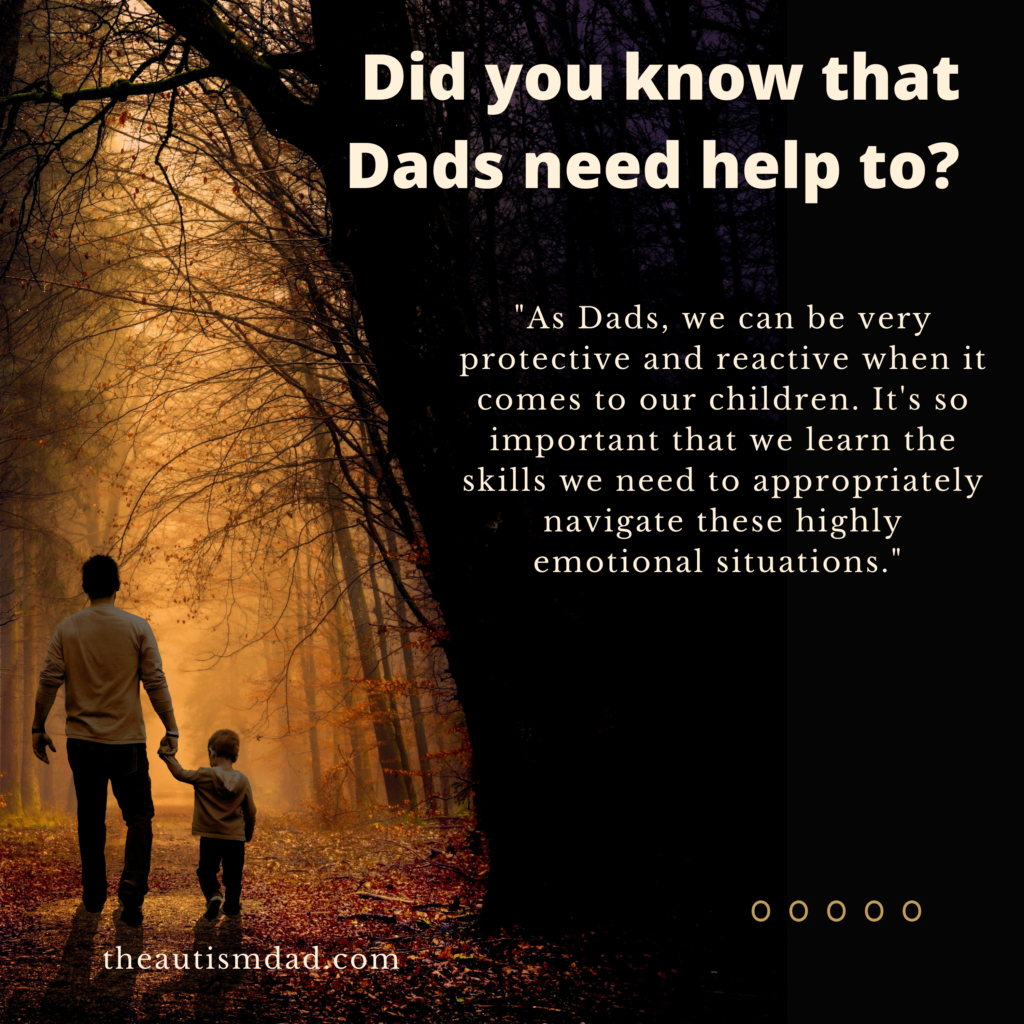 Dennis talks about how he personally handles situations like these. He shares some inner dialog, as well as some things we can do to stay centered when something happens to one of our kids. As Dads, we can be very protective and reactive when it comes to our children. It's so important that we learn the skills we need to appropriately navigate these highly emotional situations. This is probably some of the best advice I've received in regards to handling situations like these. As a side note, the skills Dennis teaches can be applied to many areas in life. They're versatile and useful in lots of different situations that life can through our way.
I'm really excited to share this episode next week. Dennis specializes in helping men. I really like to find overlap and connect my audience with people, services, or technology that can bring about positive change in their lives. If you're a Dad, and you need help to navigate some of the many challenges we face as Dads, especially special needs Dads, Dennis can help. You can find him at manuplifecoaching.com.
I've been able to connect Moms with things geared for them and I'm grateful to do the same for Dads as well. Stay tuned for more episodes with Dennis, geared at helping Dads navigate life and be the best versions of themselves.