The boys are going to their mothers this weekend and that leaves me with a couple days to myself. Most of these days are going to be filled with rain but that doesn't mean I can't make good use of the time I'll have to myself. There are some things I want to get done this weekend.
I'm working on the house and getting things better organized. Almost every room is going to be getting repainted and so there are obvious signs that we're working towards that. As I have time, I'm caulking and making drywall repairs. There are lots of projects underway but in various stages of progression. It's a bit stressful for me to see things like this but it's a means to an end.
I'll maybe get some work done while the boys are gone. That was the whole the point.

I need to release a new episode of the podcast but I'm making some tweaks and I need to finish that before I can drop a new episode. I have something like eight recorded and just waiting to be produced.
I still need to finish painting the garage door and back porch. It's not going to take long but I just haven't been able to make it happen. It's supposed to rain all weekend so I don't see that getting done, but I'm in Ohio and the weather is constantly changing. We'll see..
Update:
I have been all over the place today and never got around to finishing this post. Par for the course I suppose but before I published it, I thought I would bring it current. It's currently Friday evening and I'm spending a quiet night at home. I spent the early part of tonight cooking a big pot of chili for dinner tomorrow. I've also been cleaning the house and getting some chores done. To be honest, I'm actually enjoying it. I know that sounds crazy but I really want to get my house back up to my standards. I'm going to be repainting in the near future and my beautiful, smart, and capable girlfriend is going to help me redo things, one room at a time, starting with my office.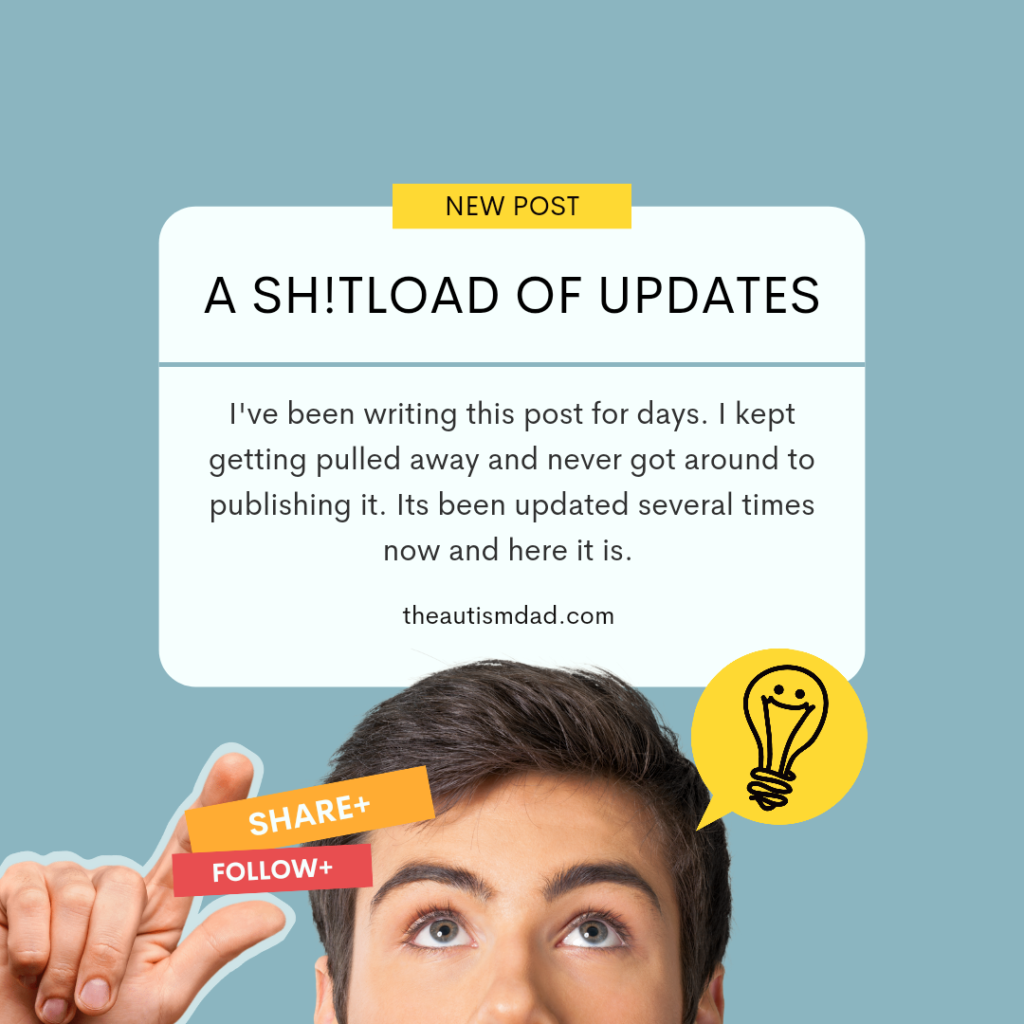 Currently, it feels like we're living in a chaotic, unorganized bachelor pad. It definitely needs a woman's touch and she's absolutely the woman for the job. I'm so grateful for her and I can't wait to see how everything turns out.
My plan is to finish up the outside painting in the next week or so. Once I'm done with that, I want to start painting the inside, beginning with my office. I'm so excited to tackle this together. I've always been really uncomfortable having anyone come over to my house because I'm embarrassed that I've let it go as much as I have. The truth is, I've been living in survival mode for so long and it just wasn't a priority. Now that I've emerged from survival mode and have once again rejoined the rest of the world, I'm very anxious to get things caught up. Allowing people to help me is just part of my unending personal growth journey.
It's not nearly as bad as it seems in my head. So I've decided to let go of all those feelings and just be grateful I have people in my life who want to be part of this project.
At the end of the day, it just needs paint, some minor repairs here and there, as well as new carpet on the second floor. Once all that is done, it will be new furniture and some home decor. I've been thinking a lot about this tonight and I'm looking forward to working together as a team to breathe new life into this old house.
I have some amazing opportunities in front of me and I need to take full advantage of them. For that to happen, I need a dedicated workspace. This is really important because I'm building a new future for all of us. I'll talk more about my plans for the office as I figure things out.
I know this seems out of nowhere but I've been struggling with this internally for a long time. Letting go of all of this shit feels so good. I'm so excited about everything my life is becoming.
Update 2:
This is really sad but it's been another couple of days since I started writing this and I still haven't published it yet. Before publishing it, I want to bring it current once again and then publish it right away.
I spent Friday and Saturday deep cleaning the house. I wanted to make significant progress before the boys came home. While it's not perfect, I welcomed company over for the first time in a little while. It was a great afternoon and I made significant progress around the house. It feels so good. ☺
The boys are now home from another great visit with their mom. They had a ton of fun and things between them and their mom are going quite well. I'm happy for all involved. I had a crazy busy day today and I'm feeling really productive. I decided that today was going to be dedicated to yard work. I was able to get the grass cut and leaves up in my yard. That took me most of the afternoon but I got it done. Then I took the dogs for a walk and hit the grocery store. I bought stuff to make pot roast for dinner and got that going in the crock pot, so it was ready when the boys got home.
I ran a few errands after dinner and that marked the end of my stellar weekend. I have several interviews this week and I'm also being interviewed on Thursday. I keep saying this but life is good.
You may have noticed that my posts, infrequent as they may be, are largely positive anymore. Why am I sharing all these positive things in my life? That's simple. I want people to know that life does get better. You can read back through my blog and vicariously experience some of my darkest days. You'll also find out that I never gave up and I kept pushing forward. Sometimes that forward movement was immeasurably small but it was forward nonetheless. The whole point is this – never give up. Life does get better. ☺