I'm on day four of my five day trip. It's the last day of The National Converge Autism Summit and it's been an amazing experience thus far.
Yesterday, I sat down with Ron Suskind and had 25 minute discussion on the podcast. Can't wait for you all to hear it. I got to meet and hang out with Kate Swenson from Finding Cooper's Voice. We took turns interviewing people. Both Ron and Kate are super down to Earth, easy to talk to, and have a wealth of experience in the world of autism.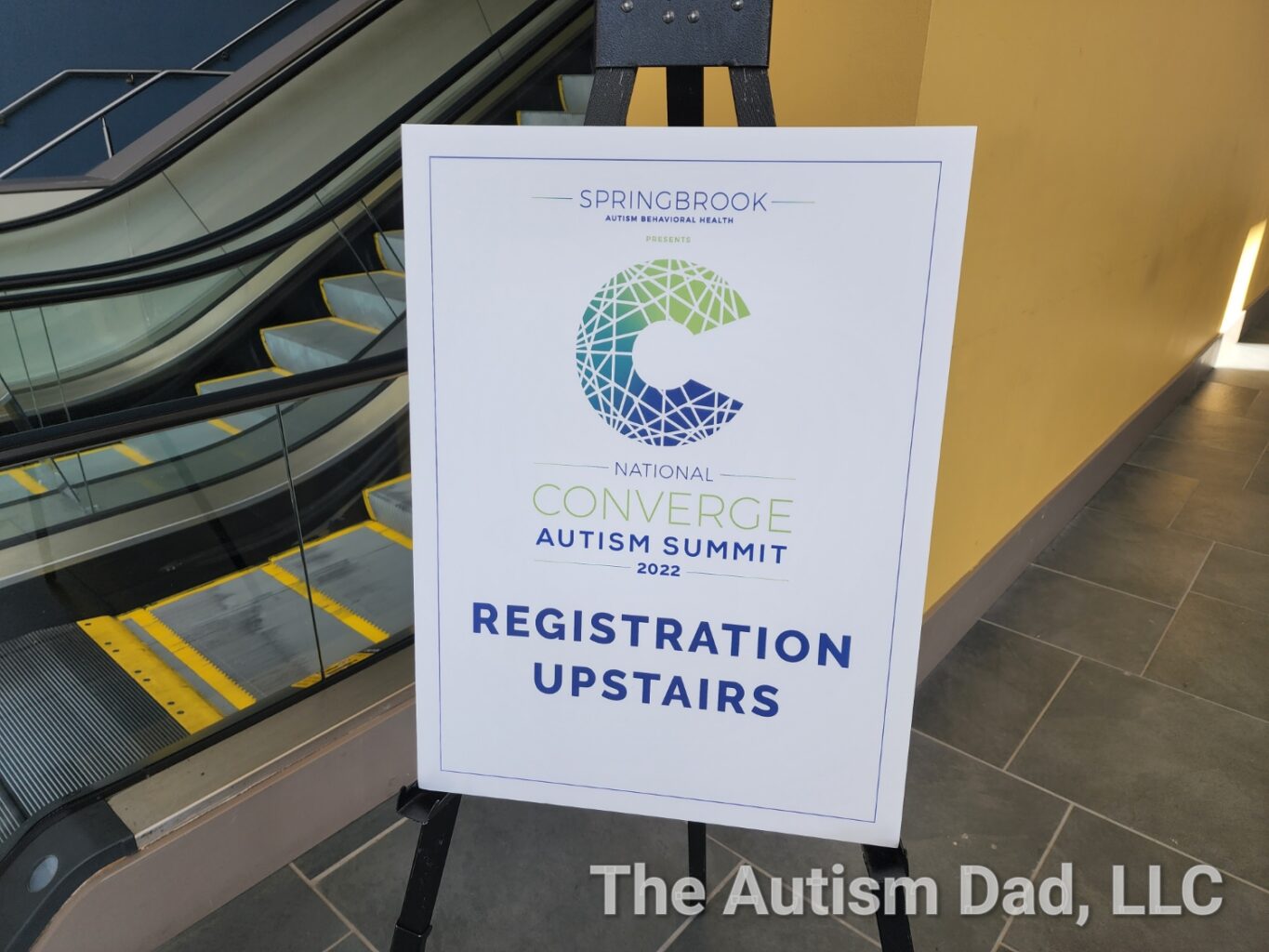 Today I will be meeting and interviewing Dr. Temple Grandin. I'm so nervous about this interview but it's going to be great.

I'm going to be leaving for home first thing in the morning, I have some stops I want to make along the way to find the perfect souvenirs for all the kids back at home. I'm going to think about it today and worry about tomorrow. 
I just want to say once again how grateful I am for all the love and support I have back at home. My parents are amazing. The kids are with their mom and grandparents this week and I appreciate the help. I've actively avoided these conferences for years. I've turned down speaking roles, even keynote speaking roles, because I lacked the confidence to put myself out there in person. I can do this all day remotely but even that took time for me to get comfortable with.
I'm so glad that I came and I will be doing more of these. It must be relatively common knowledge that I avoid in person everything because the number of people who came up to me and said they couldn't believe I was there in person, was quiet surprising.
Thank you all for the support. I love and miss all my kids and have been chatting with them throughout the week. Looking forward to seeing everyone tomorrow. See you soon.
I'm excited to get the day going.