It's been a long day here in The Autism Dad household. I'm cool with long days because long days don't always mean bad days. I feel relatively accomplished today. I got the new podcast episode out. I got my three miles this morning and my hour and a half at the gym in the afternoon.
The kids are on spring break, and they're getting on each other's nerves. I need to get them out of the house this week, but it's been raining for the last few days, and hiking isn't going to happen right now. Even if the weather cooperated, I had so much work to do. I desperately need the income right now, so I can't take time off. It's frustrating.
What I really want to do is get the kids to Hocking Hills State Park. It's a few hours away , but it could be a one-day trip. I know they would love it, and while Gavin would probably stay behind, the rest of us could really use the break.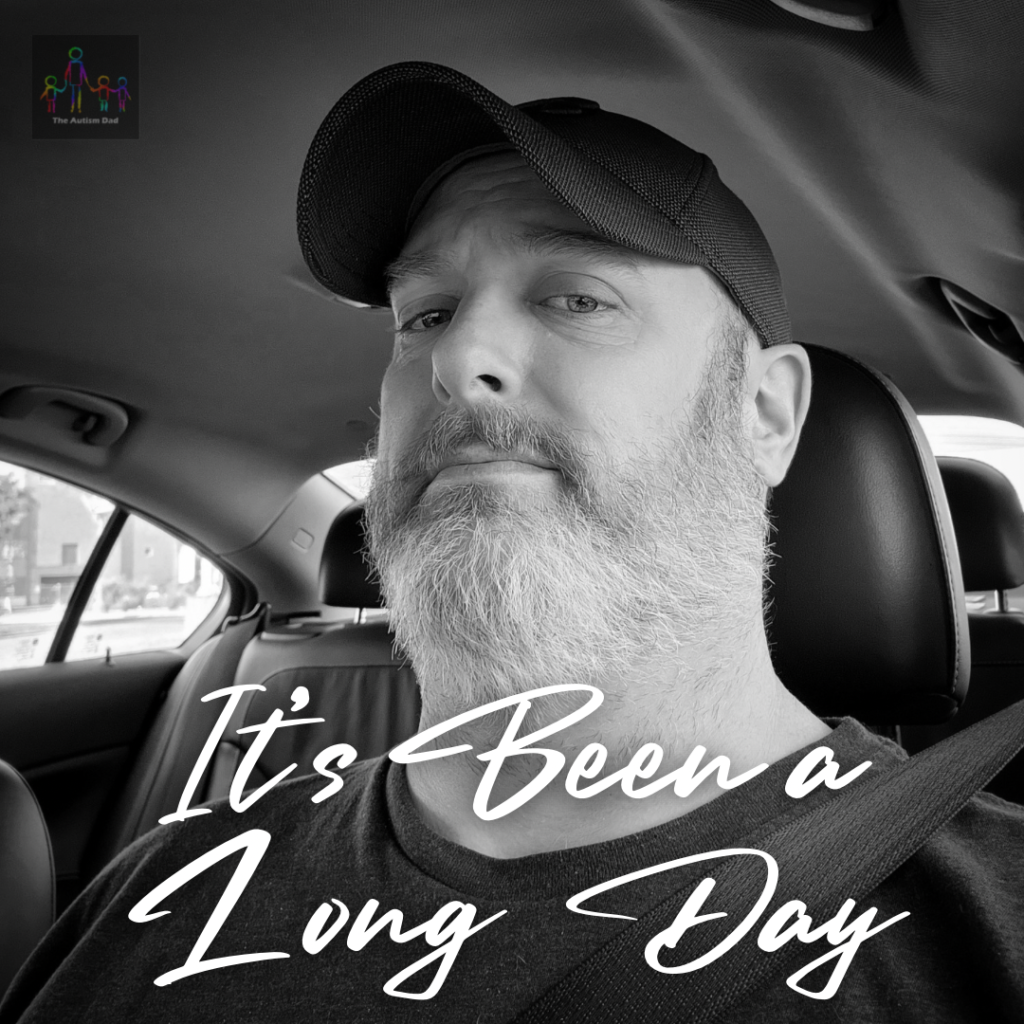 Gavin's been struggling a bit more since we've been making progress on his adult transitional things. I think he's a little overwhelmed, and unfortunately, he's having more frequent meltdowns. They aren't a huge deal and nothing like they used to be, but I don't have the bandwidth to deal with extra meltdowns right now. They're very frustrating for me, and to be completely honest, I've over it.
I know how that makes me sound, and I also know they're worse for Gavin but that doesn't negate the impact they have on the rest of us. Here's the thing. I'm 22 years into this and I'm fucking tired. I'm trying to work through my current battle with burnout, and I don't have the patience I usually would. He requires a great deal of patience. It's not that I'm not patient with him now, it's just that the patience I spend on him is more costly for me, if that makes sense. In other words, it takes more out of me to be patient right now. I don't know how else to explain it.
Big picture, though, Gavin's doing well, as are the boys. Truthfully, I think my struggle is taking its toll on everyone. While I'm doing better every day, I'm still not back to 100%.
I'm trying to get myself righted so that I can be a better dad. I feel like I'm letting my kids down, and in some ways, I am. At the same time, I know that I can only do what I can and am one person. It's not going to be perfect, and I totally get that. I just wish I was hitting a little closer to the mark on some days.
At the end of the day, I'm human. I have an insane amount of responsibility on my plate, and objectively speaking, it's pretty amazing that I accomplish as much as I do. I know that statement applies to many of you reading this right now. Please remember that, like me, you'll never be perfect. You can't be everything to everyone, and you must take care of yourself.
All things considered, it's been a pretty good day. Yes, it definitely felt longer, but I got a lot done. More importantly, as I'm laying in bed writing this, I can hear the kids laughing while they're playing Mario Kart together in the living room. Any day that ends with them happy, laughing, getting along, and doing something together, is a good day.