Before I go any further, I ask that you please refrain from posting anything negative, as I will simply shut commenting down. The boys will someday read this and I don't want them reading anything hurtful or unpleasant.
It's been about 20 months since Lizze and I first separated and during that time, there's been a great deal of emotion and pain flowing freely.
You have all been experiencing what I experienced as a result of this separation. There were times I was frustrated and overwhelmed. There were times I was even angry to some degree as well.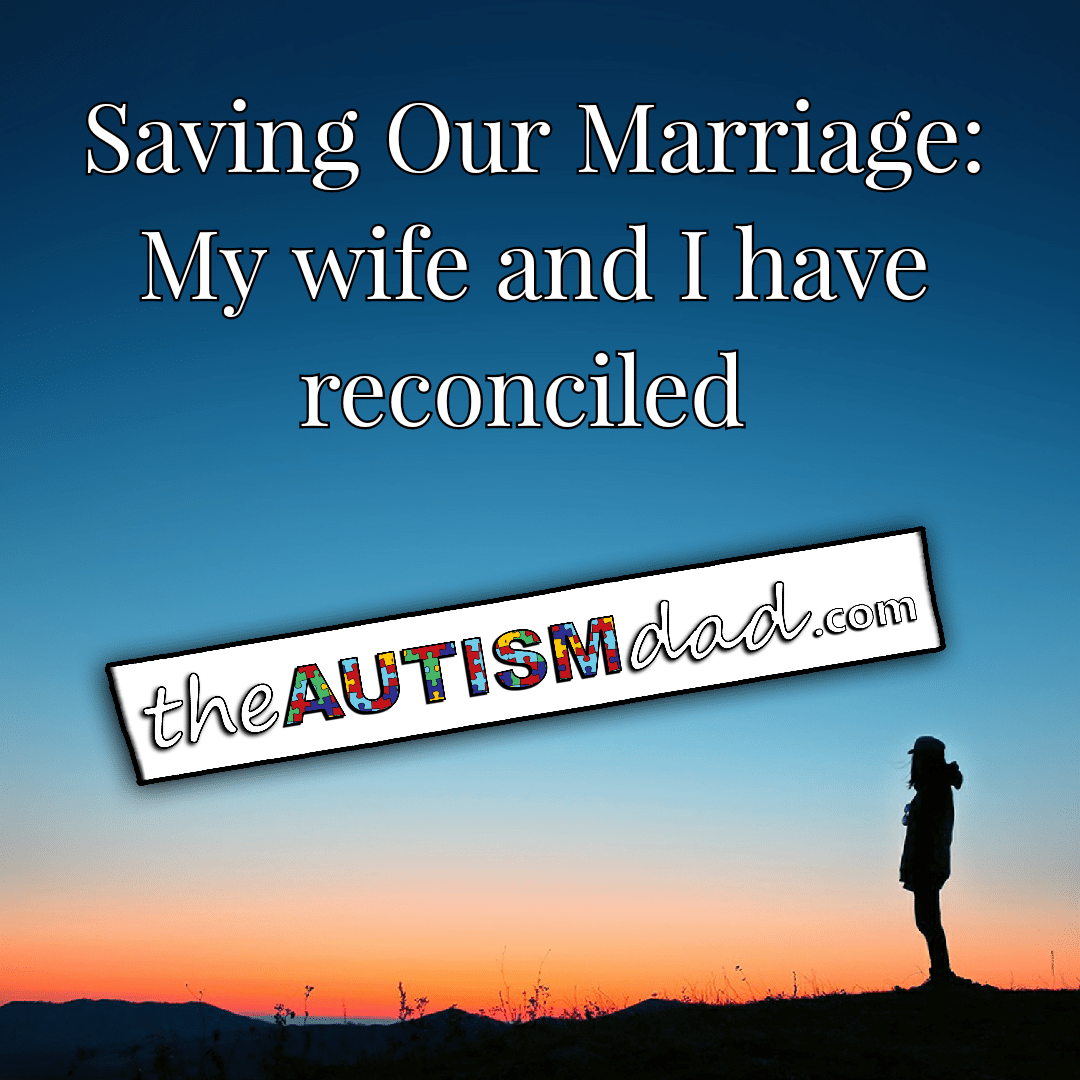 I'm sharing with you today that Lizze and I have reconciled.
This will likely come as a shock but only because there were many things I didn't talk about publicly, for obvious reasons and as a result, not many people could have seen this coming. This was a very unique situation and so the resolution is unique as well.
As with the initial separation, there are things that I will not be talking about. Yes, I very openly share our lives but that doesn't mean that we aren't still entitled to privacy.
The bottom line is this.
When Lizze and I parted ways, we began our own journeys. These journeys took us to different places, some good and some not so good. There was nothing easy about where we had to go or what we had to do along the way.
It's important to know that we have both grown tremendously over the last 2 years. We both received help along the way and have grown stronger, healthier and better equipped to live the life we've been blessed with.
This is a very positive thing and we both realize just how blessed we are that we have found our way back to each other.
Something I want to make very clear is that nothing has been rushed into. There has been behind the scenes stuff that I never shared because of privacy concerns. We also have the support of our families and all the therapists involved.
While we're on the topic of therapy, we have put together a much better support system than we've ever had before. We have individual counseling, marriage counseling and even family counseling. These will continue until it's deemed no longer necessary but will always remain a tool to call upon, should we ever need any of these in the future.
It's not very common that situations like this have a very positive, truly happy ending and so I ask that everyone be happy for us and the boys.
I realize that some people may have concerns but rest assured, we are covering all our bases as we move forward.
We have learned a great deal from this experience and while it sucks that it had to happen this way, we're also better for having gone through it.
This week we will be starting a new journey together and the end result will be our family reunified after nearly two years.
We've learned that we have to focus on ourselves first, our marriage second and only then can we be what our boys need…. ☺
This is going to be a journey with many ups and downs but we are very excited to be able to once again take on those highs and lows, together, as husband and wife. 💙☺