By the time you read this, we will have been without power for 9+ hours. It's been a rough night for everyone because their routines were disrupted as a result of the power being out.
Thankfully, everyone is sleeping and sleeping in their own beds as well.
Lizze and I have been hanging out in the living room. She was reading by candlelight and I was trying to watch Game 6 of the NBA Finals via T-Mobile's abysmal data connection. It's like trying to stream a video via dialup connection.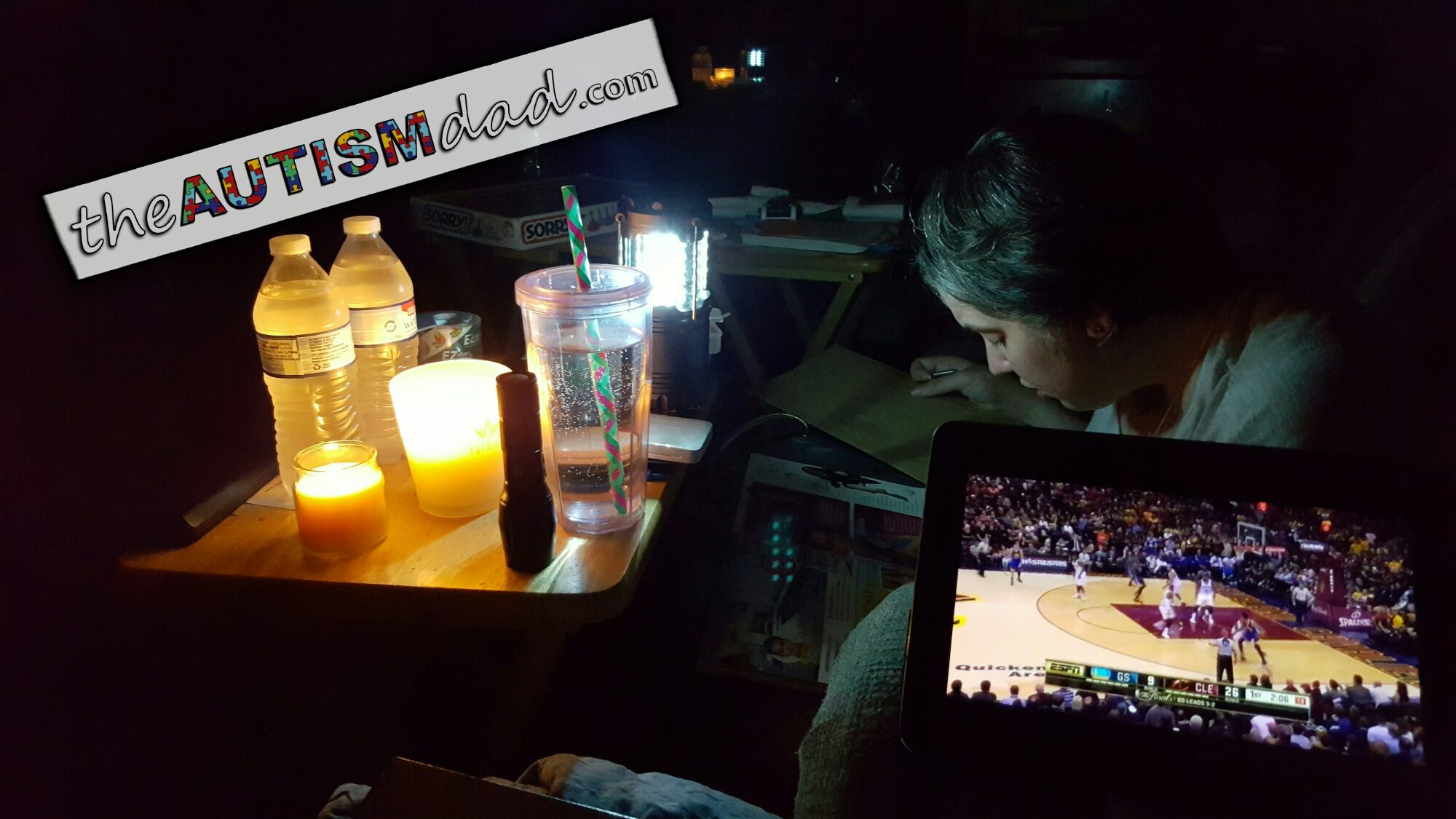 AEP is expecting to have the power back on in the early morning but that doesn't really help us now… lol
Hopefully, they get the power restored because I'm not sure the food in the fridge will last much longer. I had a hard time keeping the kids out of the fridge while they were awake.
It's been a really rough day both physically and emotionally. Between the kids fighting, Emmett's dental work and all the issues as a result of the freak storm that blew through.
Having said that, it was a really quiet night and it was nice to just hangout, with the room lit up by candles.
I don't want to overlook the glimmer that took the form of the quiet time Lizze and I got to spend together tonight as a result of having no power. It was a really positive thing in the end and we would have probably not spent the time like this, had the power not been out. 😊