I haven't written for most of the day because when we got home from Emmett's dentist appointment, we got hit with a freak storm and some are saying small tornado.
The storm only lasted about 20 minutes or so but it did a shitload of damage.
For starters, we've been without power for hours and there's so many lines down, who knows when it's coming back on.

That presents a few problems.
The big problem is that we aren't able to go grocery shopping yet and we're pretty much out of things that don't need to be cooked. I'm also in between pays and can't order anything either.
That really sucks. 😕
Then of course, we have our first world problems. For example, if they don't get this fucking power back on, I'm going to miss game six of the NBA Finals and that's gonna really, really suck.
I shut off our cable awhile back but have been able to stream the games through Watch ESPN.
As a result of no power, we have no Internet and because T-Mobile sucks ass in my immediate area lately streaming it on my phone is a no go.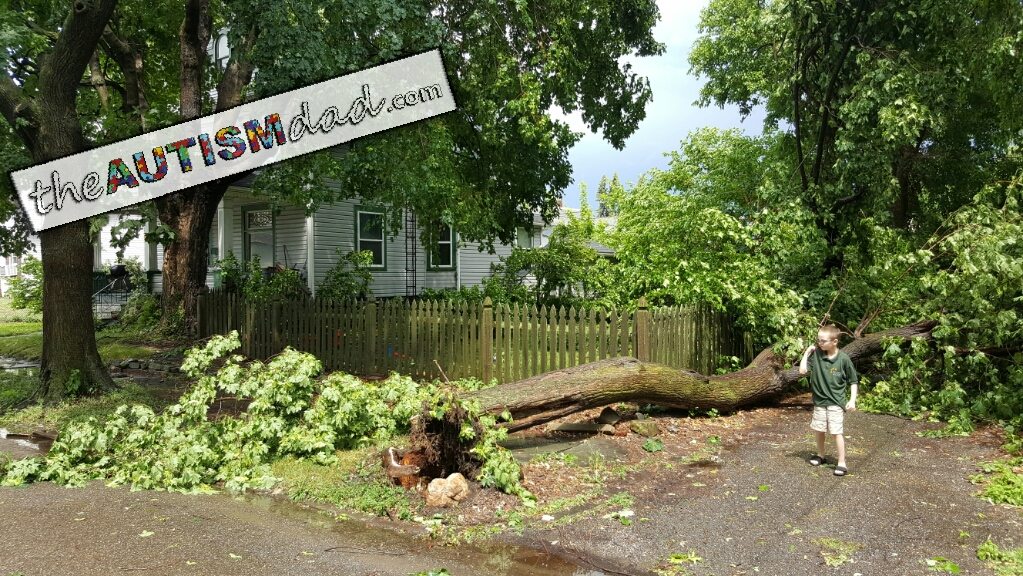 Again, first world problem.
Before the power went out, I had everything on the chargers, so we were prepared. All or rather most of the flashlights are ready to go and I'm grateful for all the flashlight related reviews I had come in over the winter cause I have a ton of flashlights now.
It's gonna be a challenge tonight but we'll figure it out and maybe even make it fun at the same time.
I have tons of pictures and video but without a decent connection, I'll be lucky to even upload this post..