For the better part of a decade, I have devoted myself to doing whatever I could to provide counsel, support and inspiration to the Autism community.
By allowing you all to view our lives in a way that most people would not be comfortable with and understandably so.
I've sought to help educate the public with examples of how Autism can impact a family in real life.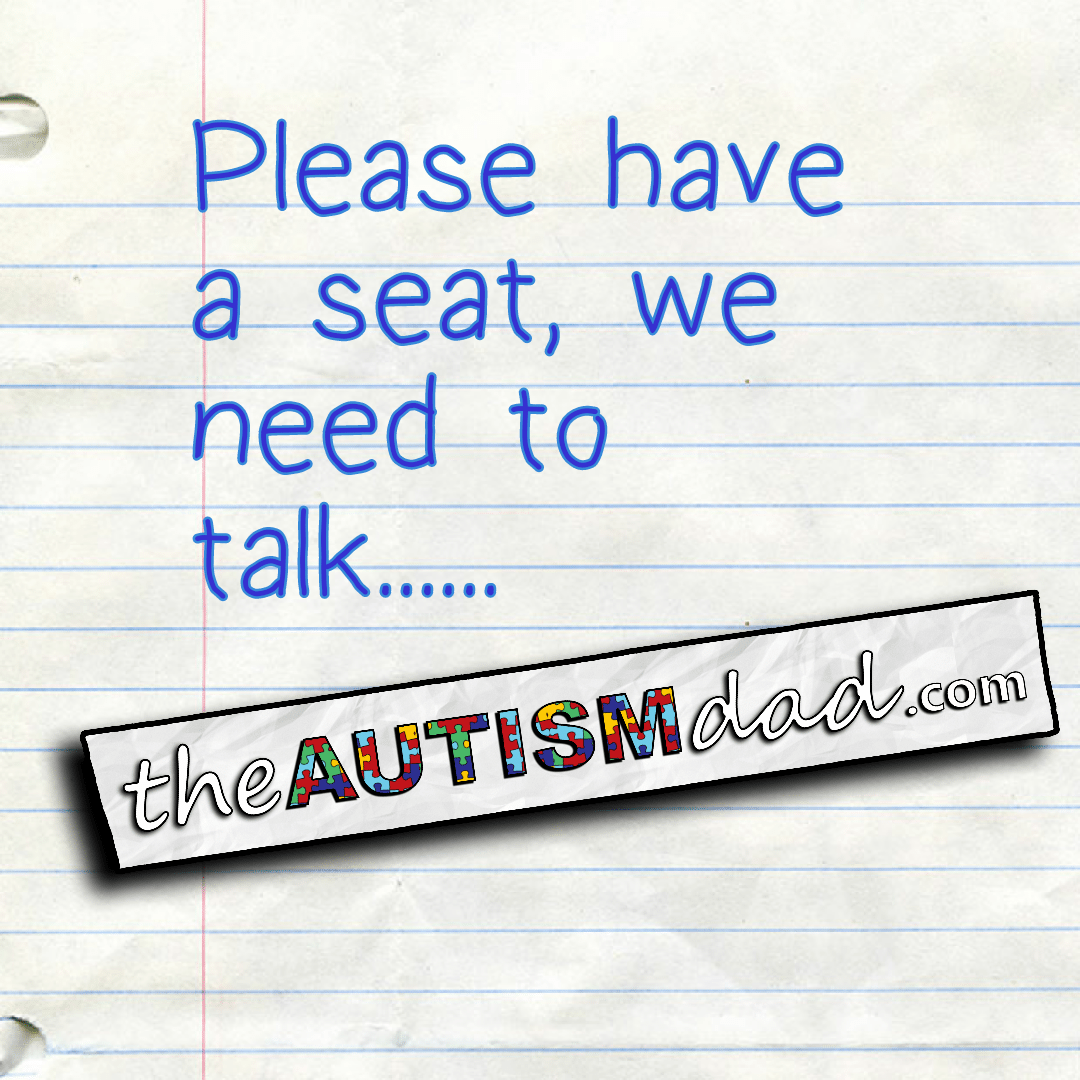 If you've been with me since the start, you've seen us go through a great many trials along the way. We've celebrated many victories but we've also experienced tragedy as well.
It's important to remember that this is unscripted and as with your own personal life, a great many things are unpredictable.
The amount of stress that we endure on a daily basis is something that I can't really put into words. For many of you, I don't have to because you get it. For others, it's really difficult to put it into context because it just doesn't seem real or even possible for some of these things to happen..
While I share very openly about a great many things, there's also things I don't talk about publicly because we still deserve privacy.
Life is a journey and along the way, we hit roadblocks that result in detours. Some of these detours are related to the emotional or physical health of the kids. Other things are the result of the emotional and physical health of Lizze and I as parents.
Nothing had prepared me for a roughly 20 month separation from my wife.
It wasn't something that was planned or premeditated in any way. During that time, I allowed you insight into what I was feeling and dealing with as a result of that separation.
I always tried to take the high road but because of the way that I write, I sometimes share raw emotion. I share my inner most thoughts as I'm trying to work through something that was very difficult.
We're all human and dealing with all the things we've dealt with over the years, can take a toll and sometimes life can get in the way of even the most devoted and loving marriage.
It was a very long, painful and heartbreaking journey for many reasons.
That being said, we've come back together and are healing our family.
I know everyone has an opinion but this is such a positive thing for The Autism Dad family, even if you disagree or don't approve.
Anytime a family can be healed, in a healthy and positive way, it should be cause for celebration.
While it was unpleasant, the result of that 18 or 20 month separation and all the challenges it presented is that we have become stronger, healthier and better versions of ourselves.
The growth that occurred in Gavin alone is a hugely positive thing. This time apart has made possible what I never thought possible.
Gavin's a role model for his brothers and a good one at that. He's become much more independent as well and that's also positive. He's even learned to respect boundaries and personal space.
Most importantly, this time apart has healed the relationship between Gavin and Lizze. That's hugely positive and it isn't just a short term thing either.
I could go on and on but here's the point.
I need you all to remember that while you make a significant investment on our journey and can have strong feelings on things, one way or the other, there are still things you don't know.
It's not about secrets or hiding truth. It's about trying to find a balance between sharing our lives and a need for privacy.
Regardless of what part of the journey we're on, the mission of this site remains the same.
Please know that any decisions that we make, are made with care guidance and approval of both family and psychological professionals.
I understand that some of these changes may have come as a shock to some but there's always things that go on behind the scenes.
This is just life and part of our journey.
Most people aren't comfortable talking about the things that I talk about and so that can have an impact public perception because it's just not talked about.
I would really like to get things back on track. My family is whole once again and we've learned a great along the way. It's time to move forward and I hope that you will come along with us.
Please know that we are all happy and trust that even though you don't have the whole story or all the information you might need or want, this is a positive thing.
Beginning today, I want to get things back on track and focus on issues that are important to the community.
Thank you all so much for your overwhelming surpport thus far on our journey.