I'm not gonna lie.  Homework for kids with Autism is all kinds of wrong.  I mean, some kids may do just fine but others really, really struggle. 
Elliott's the only one who gets nightly homework assignments and while his teachers and I have worked out an arrangement in regards to homework, it's still not easy at all.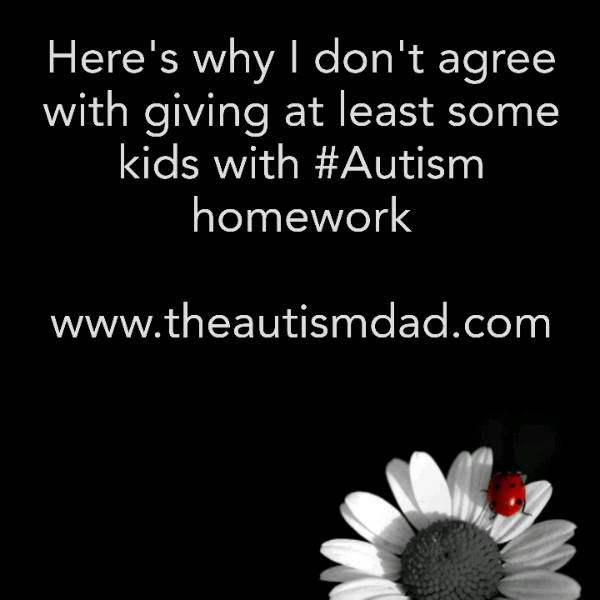 In fact, homework time is easily the most stressful part of the day for me.
The reason I stick with it is because I don't want my kids getting out of their responsibility, simply because they have Autism or things are harder for them.… Read More