I wanted to do a general update, in regards to how my family is doing since being reunited.
Since my wife and I reunited after a nearly 2 year separation, things have been going pretty well. There's been a period of adjustment that's probably been a little harder on Lizze than the boys and I.
We're adding someone back into the mix and she's gone back to living with four other people, if that makes sense. It's just more difficult for the person moving home I think.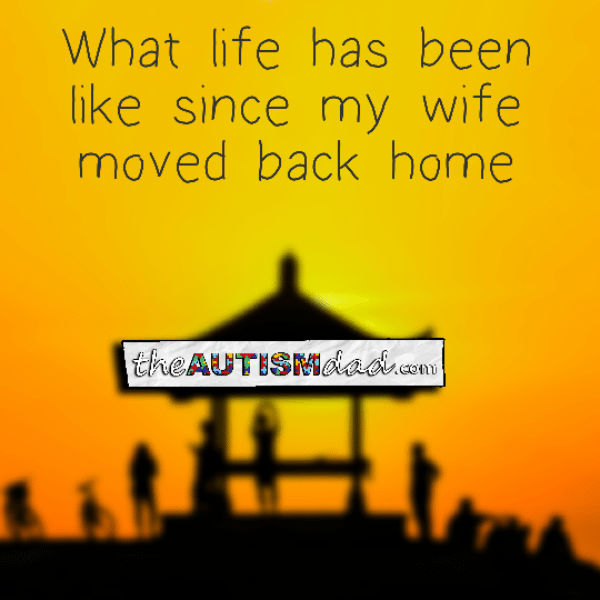 That being said, there's been no real pushback from the kids and they're all so happy to have her back home with us, as am I.
One thing that has proven to be a bit of a hiccup is that the kids are very ridged in the ways they do things. They're used to things being done in a certain way, at least for the 19 or so months we lived in our own.
I had to do things in a way that allowed us to survive. It wasn't bad or wrong, but it also wasn't the best way to do things. It was a necessary evil at the time but it's no longer needed. Trying to get them to adjust to these needed changes has proven to be a bit difficult.
The boys are used to coming to me for things and so they will sometimes bypass Lizze. It's all habit and routine.
We're making small changes over a longer period of time, in order to sorta smooth the transition to a more functional and efficient routine.
For those of you with kids on the Autism Spectrum, I don't need to explain how difficult change can be for our kids.
These are all things that can be worked through with time and patience. That's what we're doing and while there have been a few bumps in the road, it's nothing major.
The reality is that putting our family back together, is an overwhelmingly positive thing. There are zero regrets and at the end of the day, everyone is happy and our family unit is once again whole. We're stronger than ever before because we've learned from experience that we have to prioritize self-care and that's something we did poorly at previously.
Life is a work in progress for everyone in the world and we are no exception.
I'll be sharing these little updates because I truly want you to learn something from what we've been through. My hope is that you will be able to learn from our experience and maybe avoid some of these pitfalls that are all too common within the special needs parenting community.
This is all very personal information but we want something positive to come from all of this, aside from the obvious.. ☺