I was talking the other day about Gavin's bad reaction to his IVIG infusion. He got sick and I needed to be able to keep an eye on him without being in the same room.
Thanks to the Vivint Gives Back project, I've been able to provide my family with some amazing technology, that not only helps to keep us safe but also promotes peace of mind for both my wife and myself.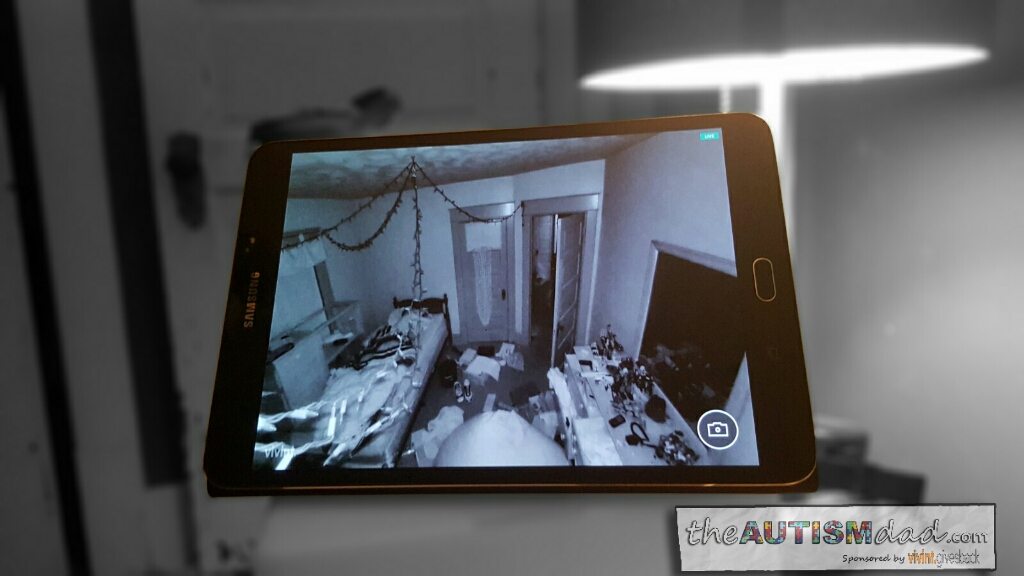 The picture above is an example of what I'm talking about.
I had mentioned in a previous post, that I was going to leave my tablet on, with the Vivint app running. This provided me with a live feed into Gavin's room, so I could monitor him from my room.
I also setup an alert to ring, should the camera detect any motion. This would give me a heads up if Gavin was getting sick or needed help with anything.
Gavin will drive us crazy by talking incessantly about his games but when it comes to something like getting sick in the middle of the night, he will suffer in silence because he doesn't want to disturb us. This setup let's me know I'm needed without him asking for help.
I had some emails come in about how this worked on my tablet or what I meant when I talked about this the other night. I hope this answers your questions.
If not, feel free to ask me and I'll try and answer them.
If you would like to look into this for your family, you can find out all the information here. I've had quite a few readers already take advantage of this program.