Starting your day off with a massive meltdown, is really a pretty shitty way to do it. I've lived through one such morning today.
Shoes and socks are such an issue for Emmett. I was hoping this year would prove to be different but it hasn't, at least not yet. In fact, I would say his sensitivity to anything on his feet has significantly worsened.
This morning was really bad and frankly, I'm in a horrible fucking mood now because of it.

Emmett screamed in my face for most of the morning because we had to get him dressed. I'm not dealing with that really well today but at the same time, I'm not mad at Emmett because he has no more control over these sensory issues than I do with hair loss.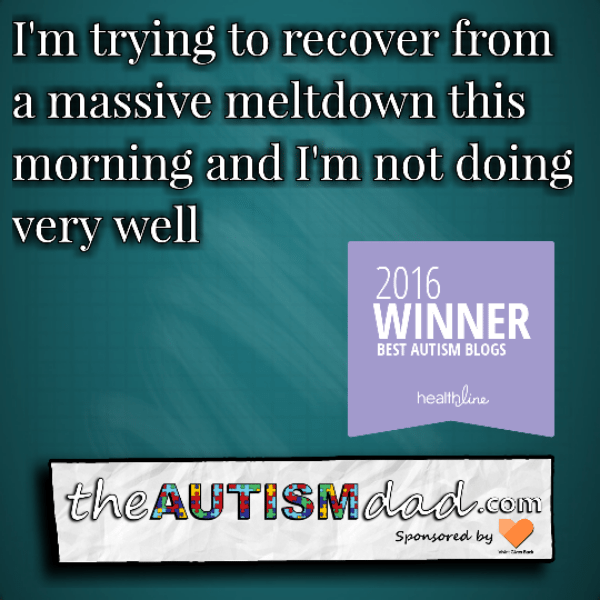 Regardless, I'm in a horrible mood right now and I just can't seem to shake it.
I want to scream at the top of my lungs and until I pass out on the floor.
I'm aware that's not the best way to handle things because it will just set everyone else on a downward spiral for the day.
I wish I could be upbeat about everything right now but the truth is, I'm so tired of dealing with this every morning. I'm tired of spending money we don't have on shoes and socks that will ultimately end up not being worn because they feel funny.
I'm just totally overwhelmed right now and I'm sharing with you, my innermost thoughts and feelings, as I try to recover from another massive meltdown this morning.