I didn't sleep well last night again. There's just too much to worry about and while I try not to worry about things I have no control over, when it comes to my family, that's so much easier said than done.
Thank God for Emmett's good mood this morning because he woke up and got dressed, including his shoes and socks before even coming downstairs.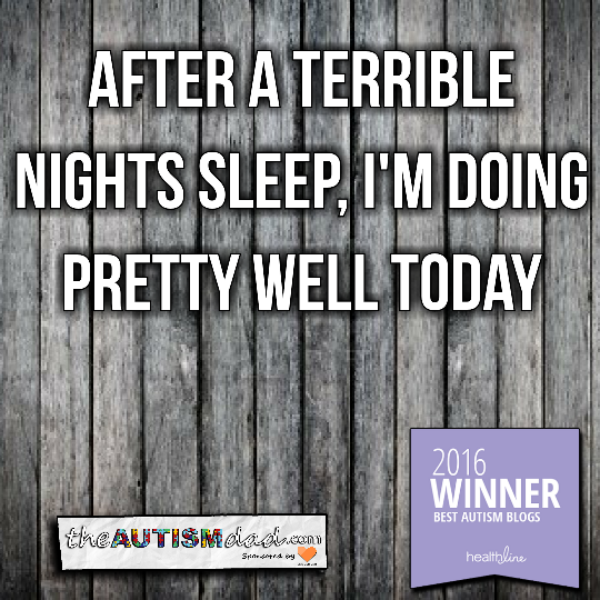 He woke up around 3am from what I gathered was a nightmare. He climbed into bed and snuggled up to me. I'm not gonna lie, I'm a suckered for snuggling with my kids. He was scared and so pushing him back to his room wouldn't have gone over well.
I ended up eventually moving to the couch and letting Emmett sleep in my spot. This way he slept and I was able to sleep as well. It's one of those necessary evil kinda things.
While I'm totally running on empty, I find myself in a slightly better place today.
The morning went really smooth and that always helps to set the tone.
This will be discussed in a later post but we spent the lunch hour in not one but two IEP meetings. It wasn't as bad as it may sound but like I said, another time.
Lizze has class today and will likely already be gone when Gavin and I arrive home after picking the boys up from school.
The only other thing I have to do is a 6:30pm conference call for work and that's about it. This has to happen for sure but there are other more discretionary tasks that I can put off for another time.