Tonight is all about Gavin. There are a few things I need to update everyone on but this first post is about how I'm dealing with all of this, personally.
I'm going to be very honest with you guys. I'm not coping well with Gavin's current physical and emotional health struggles. It's not that I'm frustrated or angry with him at all, although he does drive me crazy with his incessant talking.
The issue is that I'm not coping well with watching him go through all of this and not being able to really do anything.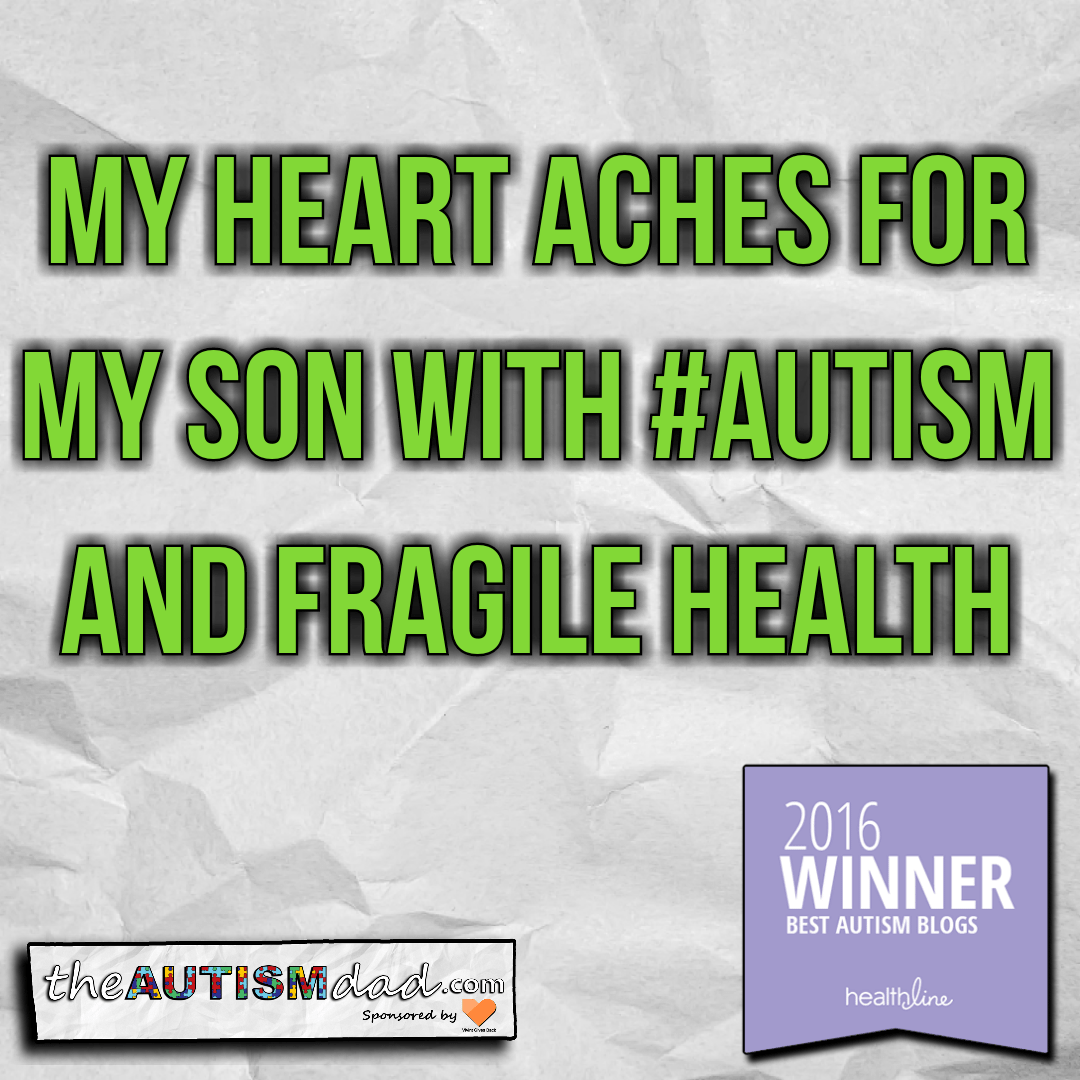 I'm a fixer and a caretaker by nature. I loved being a paramedic and firefighter because I made a difference in people's lives. I know I still make a difference, it's just in a different way.
Unfortunately, when it comes to taking away the many burdens placed on Gavin's shoulders, there's not much I can do that physically makes a difference. The best I can do is make sure he doesn't go through this alone because there are no cures for the things Gavin has on his plate.
In a way that makes things easier for him but not in the ways I wish they would.
Lizze and I both have to watch our oldest child regress and lose control over his own body and mind. He endures painful procedures every week and will do so for the rest of his life.
I'm the one sticking the needles into his belly, doing the best I can to make it quick and painless. There's only so much that can be done because needles are needles.
It absolutely kills me when he asks me (like he did today) to please try to make it not hurt so bad.
While I know I'm doing what is necessary to keep him as healthy as possible, not to mention physically alive, it sucks that I have to be the one to cause him pain. I'm the only one Gavin will allow to do this and so I accept that as my part to play.
There's just so much going on that I can't really even process the bulk of it right now.
My head hurts because I'm so stressed out that my eye keeps twitching and my heart aches for everything Gavin has to go through. All this is taking a heavy toll on me and there are plenty of times I want nothing more than to just break down but that purge would require more energy than I have anymore…