With all the new concern over Gavin's platelets, I've been really distracted and need to get everyone caught up.
There are two things we need to talk about. The first is the latest lab results for Gavin and the second is a different approach we're taking with the Clozapine.
Gavin had his bloodwork done last Thursday instead of Friday because I wanted to get the results before the weekend. The bad news is that Gavin's platelet count is really low but the good news is that it's slightly higher than it was the week before. As of last Thursday, his count was 128 which is up from 122.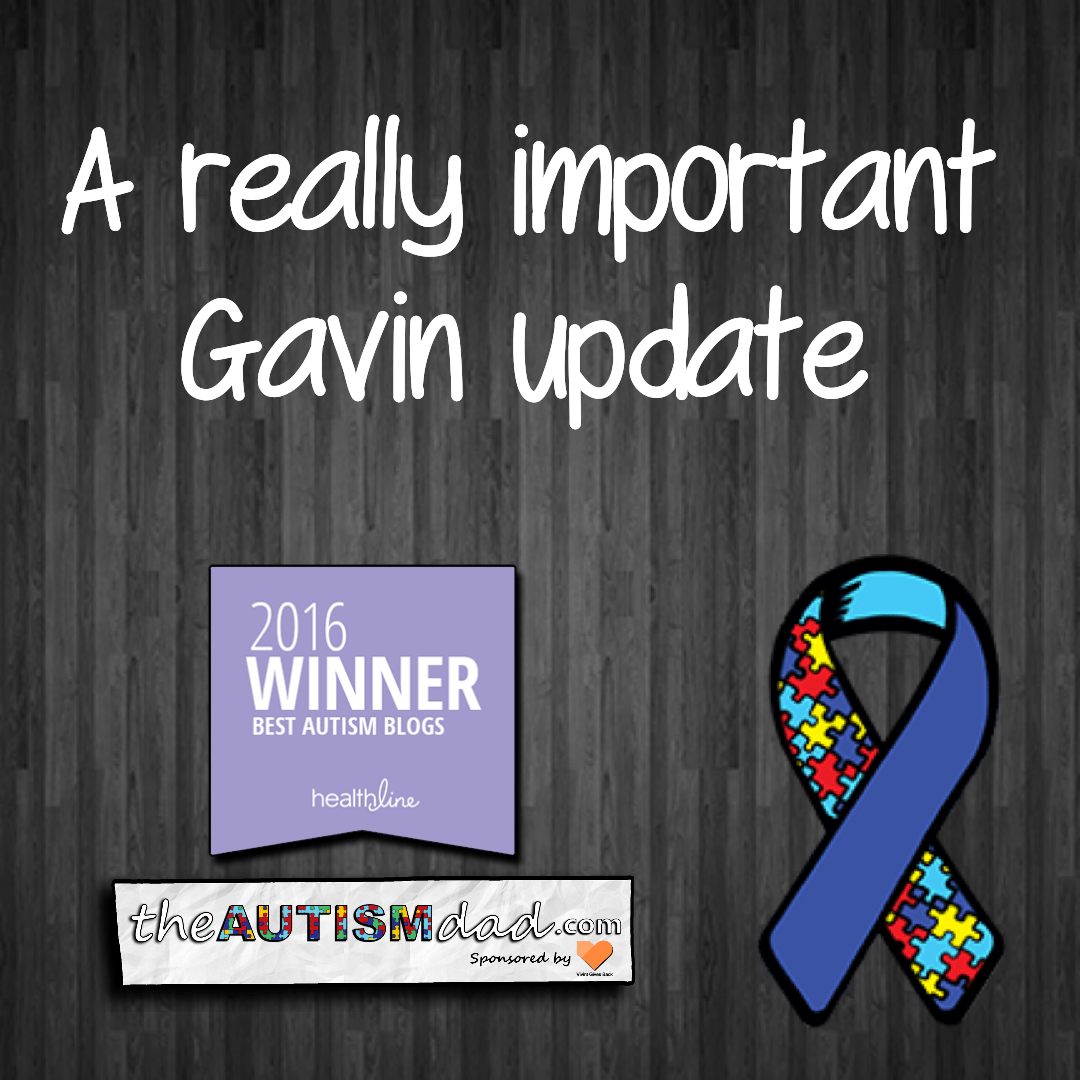 Honestly, I'm not sure if this is good news or bad news. I know it's not really better but at the same time, it's not any worse.
In regards to to the Clozapine, we're taking a more aggressive approach to building his dose back up.
After meeting with Dr. Reynolds, we immediately bumped him up to 700mg per day and will maintain that dose until the last week of October.
The goal at this point is to get him upped up to 800mg per day about a week before his return to Urology at the Cleveland Clinic. The reason for this is that we're confident that the bladder symptoms will return on the higher dose and frankly, we need to have him experiencing these issues when we go or they won't be able to do anything to help.
Does that make sense?
At this point in the game, he's having some bladder issues but nothing too significant. He's dealing with really bad dry mouth but that's about the extent of it.
Since we bumped him up to 700mg per day, it seems like we aren't hearing about his missions quite as often, although it's still relatively constant throughout the day.
The Miralax has definitely addressed the issues it was intended to address and that's a good thing. It's too soon to tell if it's going to make a difference when we hit the max dose of Clozapine but it would certainly be nice if it did.