It's been one helluva morning. Elliott was all over the place and difficult to manage. Emmett was on full meltdown over his shoes.
Emmett wasn't able to wear his new crocs because he says he could feel the tag (see picture below).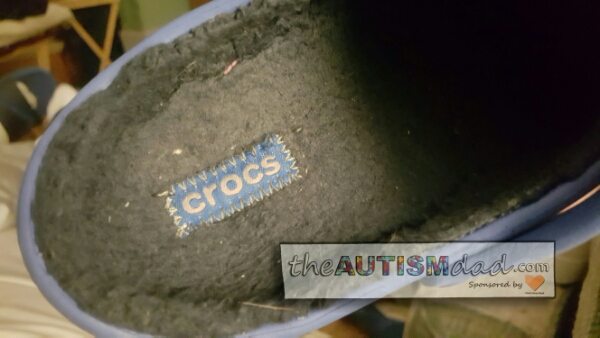 You would not believe how tough it was to get this tag off of both shoes? It was a bitch but worth it because he was able to wear them afterwards.