Lizze and I are constantly wrapped up in our kids but we're making a concerted effort to slow things down on occasion. As the weather is getting colder, spending time outside is something that isn't always practical or frankly, even safe in my neighborhood. 😁
In our house, we love to grab a spot of the couch and catch a movie on Netflix. We actually stream it through the Xbox. We also learned that if we watch through a VPN, like BestVPN, we can actually get access to more shows.
I got thinking about the top shows that we stream, especially during the cold Fall and Winter months after hearing about a company called Luma.

Check out the image below to see the top picks my family streams. Obviously, some of these picks are for Mommy and Daddy and some are for the kids..  ☺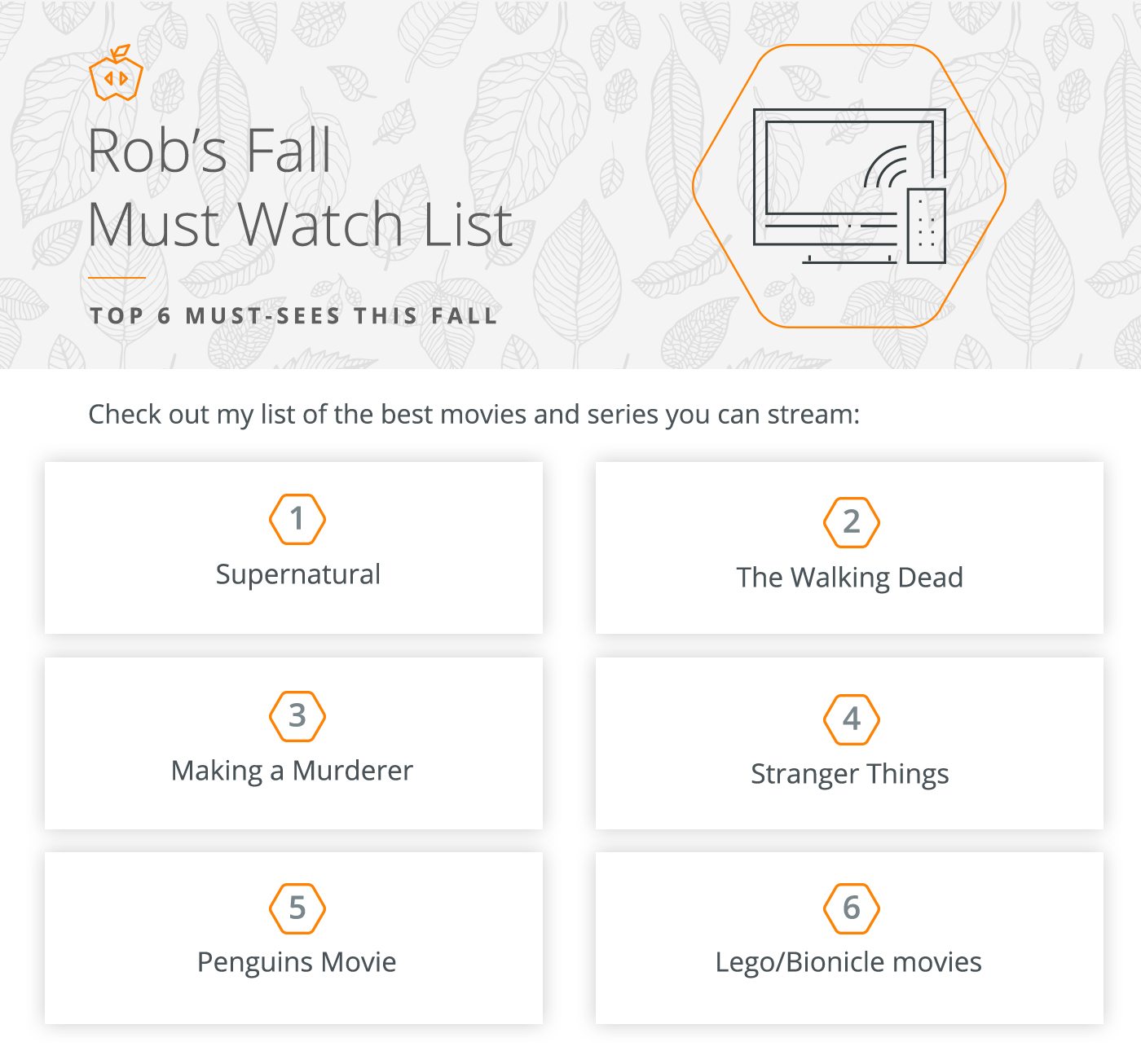 I should also add that few things are worse when streaming a movie than a crappy Internet connection. We have a great connection in our living room but dead spots throughout the rest of the house and it drives me crazy.
Luma is the maker of home surround WiFi system that uses multiple routers to ensure there are no dead spots. They also provide tips and tricks to help maximize your internet connection. Give them a look if you feel so inclined. I'm not being compensated in anyway shape or form. It just seemed like a fun little thing to do. I'd love to hear what you have on your list of top streamables from Netflix, Hulu or whatever other services you utilize