Unfortunately, at the time of writing, Mr. Emmett is home from school because despite exhaustive efforts to help him work through the shoes and socks issue, we failed.
While we failed at getting him to school, I'd like to think that we succeeded in a few other areas.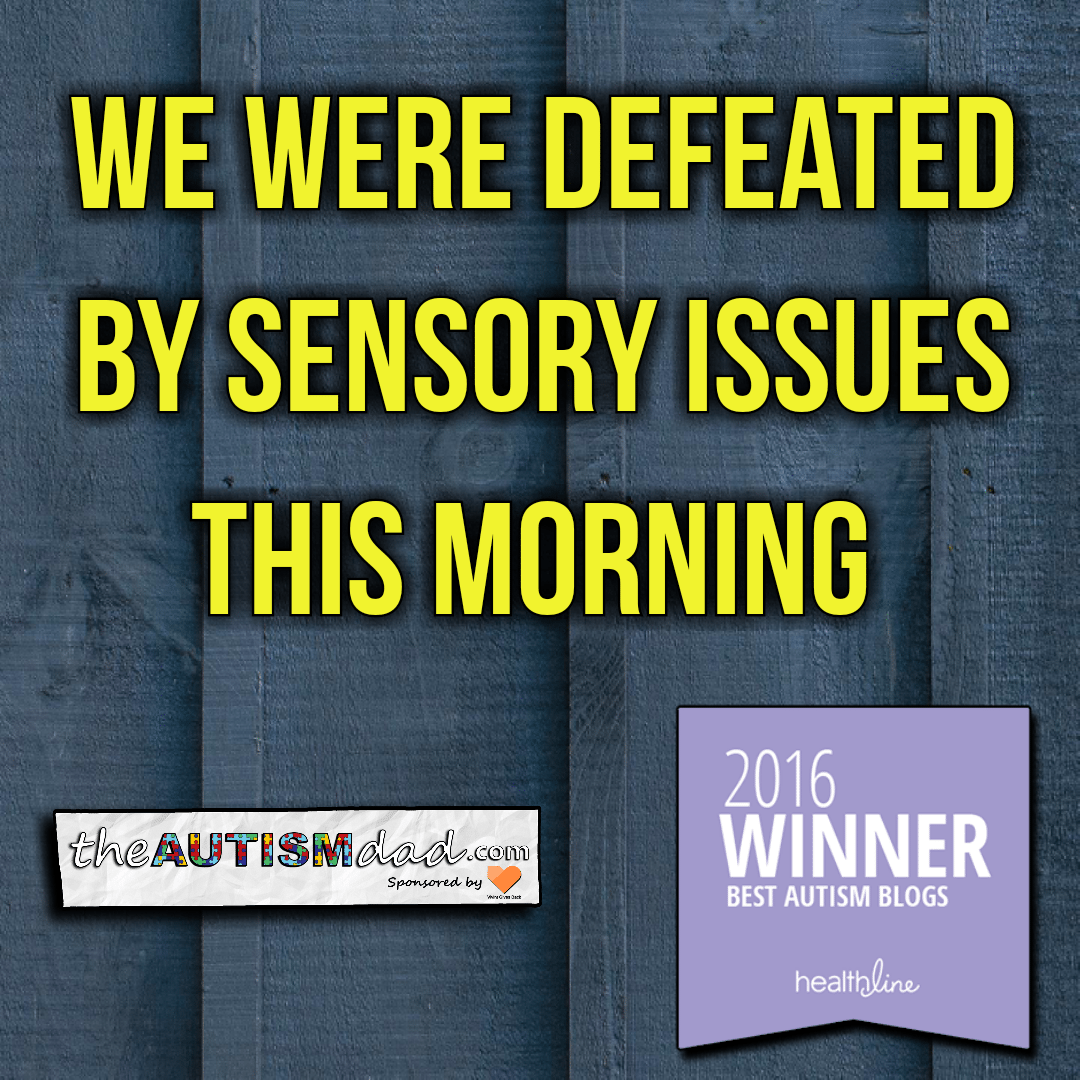 For starters, we didn't just give up and keep him home from school. We tried many different socks, as well as desensitizing exercises in an attempt to help him better tolerate the sensation of socks on his feet.
Unfortunately, it didn't workout today and believe it or not, Emmett's really frustrated because he wants to be at school but can't make it work today.
Yes, he's missing school and that's not the best thing in the world. Having said that, we did all the right things to help him through this. Emmett tried really hard to make things work as well but was simply too overcome by his shoes and socks.
I know it's not ideal but it's the best approach for this particular situation on this particular day..
I'd love to hear your stories about sensory issues and how they impact your life….