As Autism parents, my wife and I have been through many trials. Some trials were more difficult than others but we've always made it through.
People are always asking me how I do it and that's not always an easy question to answer because there's no secret formula that I follow or anything like that.
Ever since I was a kid, all I wanted out of life was to be married and have a family. There were detours along the way but for all intents and purposes, I'm living the my dream. I'm very much devoted to my family and I never quit trying.

The key to this for me are those little moments where I can step back and see exactly what I'm fighting for.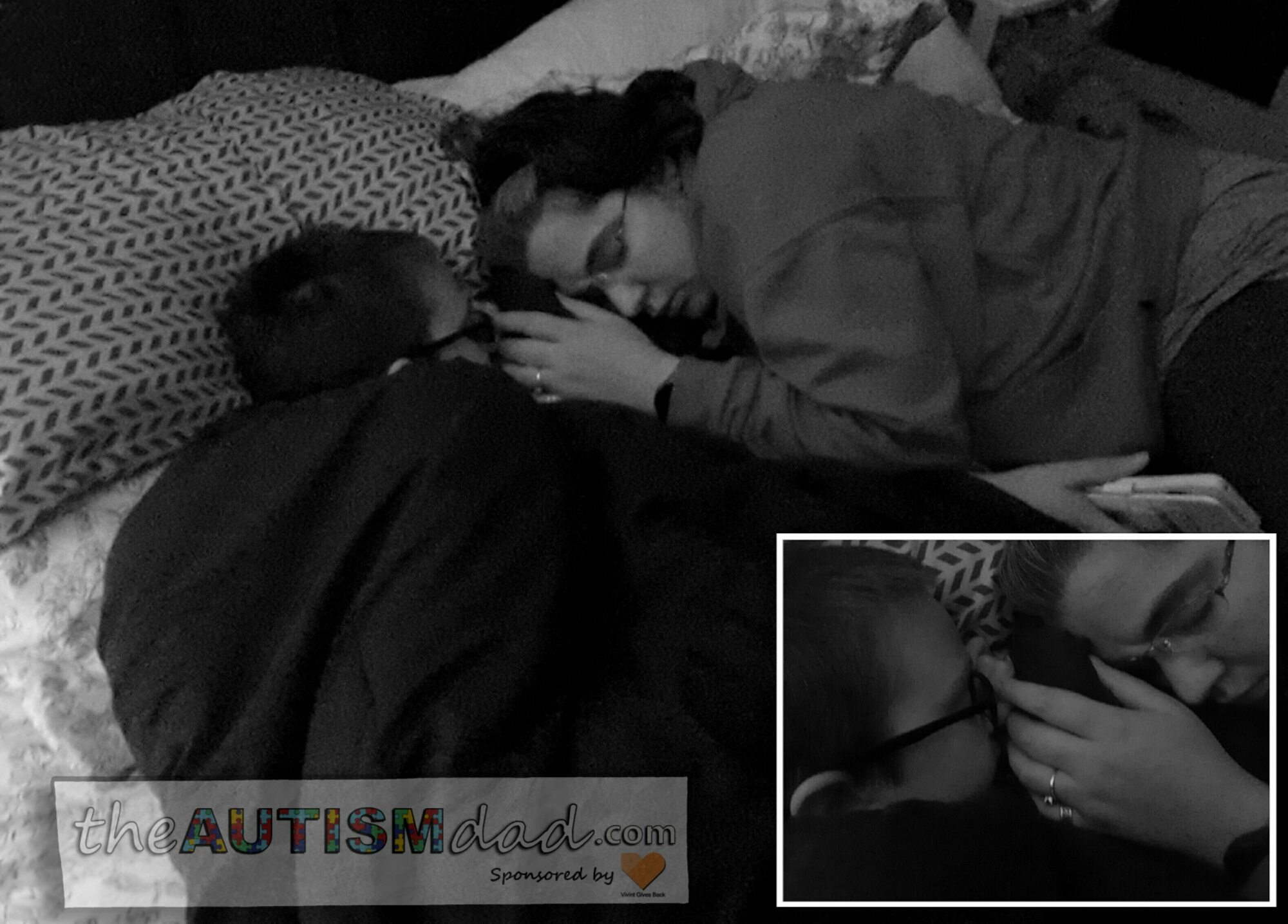 Tonight is a perfect example of this. I sometimes refer to this as the lighter side Autism because it's just a sweet, peaceful moment that makes all the struggle worth it.
Emmett was having a hard time falling asleep and Lizze went to lay down with him so he felt safe/comfortable enough to actually drift off to the dream world. It can be frustrating for us sometimes because we just want to be able to put the kids to bed and crash ourselves but that just isn't in the cards.
When I walked into my room to check on them cause it was really quite, this is what I found. Emmett was laying face to face with his mommy. They were holding hands and peacefully sleeping.
This just melted my heart and I was reminded once again that it's moments like this that make all the struggle, pain, heartache, frustration and exhaustion worth it. ☺ 💙