I've been an Autism parent for almost seventeen years. In other words, I've done this a very, very long time. Along the way, I've learned countless lessons. Unfortunately, many of those lessons were learned the hard way.
One of the most important things I've learned is that I have to take care of myself.
When you're a parent to a child or in my case, children – with special needs, it's incredibly easy to get tunnel vision. We feel like we have to put every ounce of all we have into our kids. While this is well-intentioned, it's also largely misguided.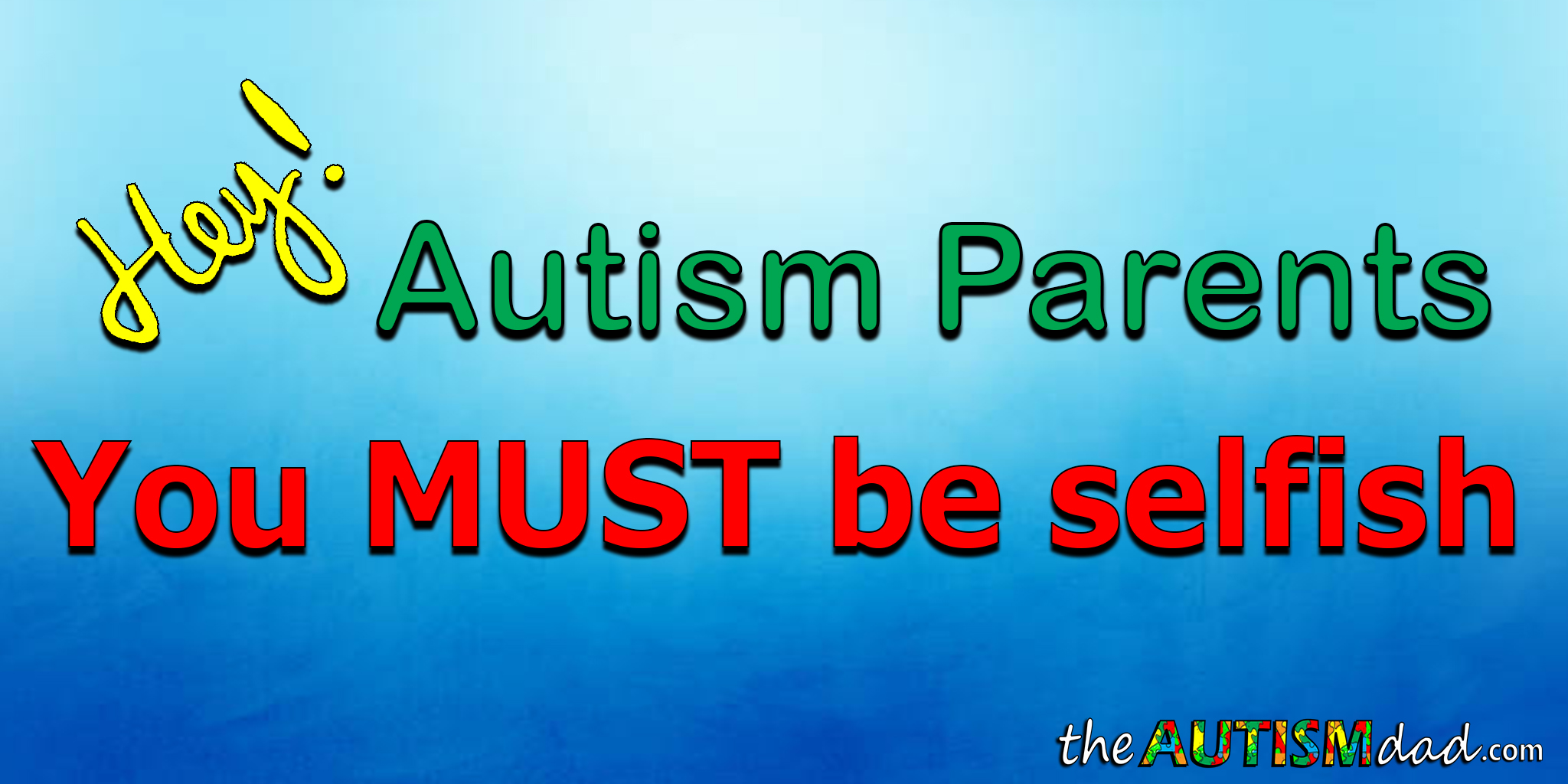 The amount of stress and lack of sleep the average Autism or Special Needs parent deals with is staggering. The worst part about this is that we become so used to living this way, we don't even realize it's happening. The impact on our bodies and minds can be significant. This lifestyle is largely unsustainable because we all have our limits.
No matter how much we love our kids, we are still human and are subject to those limitations.
Here's the scariest but most important question you need to be asking yourself. What happens to my child if something happens to me? I know that's a chilling notion but the reality is, many of us are living in this exact situation. The truth is, we don't live forever and our Autism or Special Needs kids will most likely outlive us. There's nothing we can do to avoid that.
Another major problem that being a little selfish can help to avoid is Caregiver or Caretaker Burnout.
According to WebMD:

What Are the Symptoms of Caregiver Burnout?

The symptoms of caregiver burnout are similar to the symptoms of stress and depression. They may include:

What Causes Caregiver Burnout?

Caregivers often are so busy caring for others that they tend to neglect their own emotional, physical, and spiritual health. The demands on a caregiver's body, mind, and emotions can easily seem overwhelming, leading to fatigue and hopelessness — and, ultimately, burnout. Other factors that can lead to caregiver burnout include:

How Can I Prevent Caregiver Burnout?

Here are some steps you can take to help prevent caregiver burnout:

Where Can I Turn for Help With Caregiver Burnout?

If you are already suffering from stress and depression, seek medical attention. Stress and depression are treatable disorders. If you want to help prevent burnout, consider turning to the following resources for help with your caregiving:

WebMD Medical Reference Reviewed by Melinda Ratini, DO, MS on May 10, 2017
While we won't live forever, we can do things now to help us live the longest, healthiest life possible. In order to do this, we have to be selfish. Being selfish isn't always a bad thing, especially when doing so helps to ensure a better future for our special kids.