It's a little odd but Gavin has been chomping at the bit to get a new sharps container for the disposal of his IVIG infusion supplies. I say it's odd because he's been really focused on it.
On Friday, I made arrangements for a new sharps container to be delivered today and the old one picked up.
It's not that I was putting this off, it's that the current container simply wasn't full. Gavin perceives it as an eminent issue because it was approaching the full mark, even though there was a good ways to go still.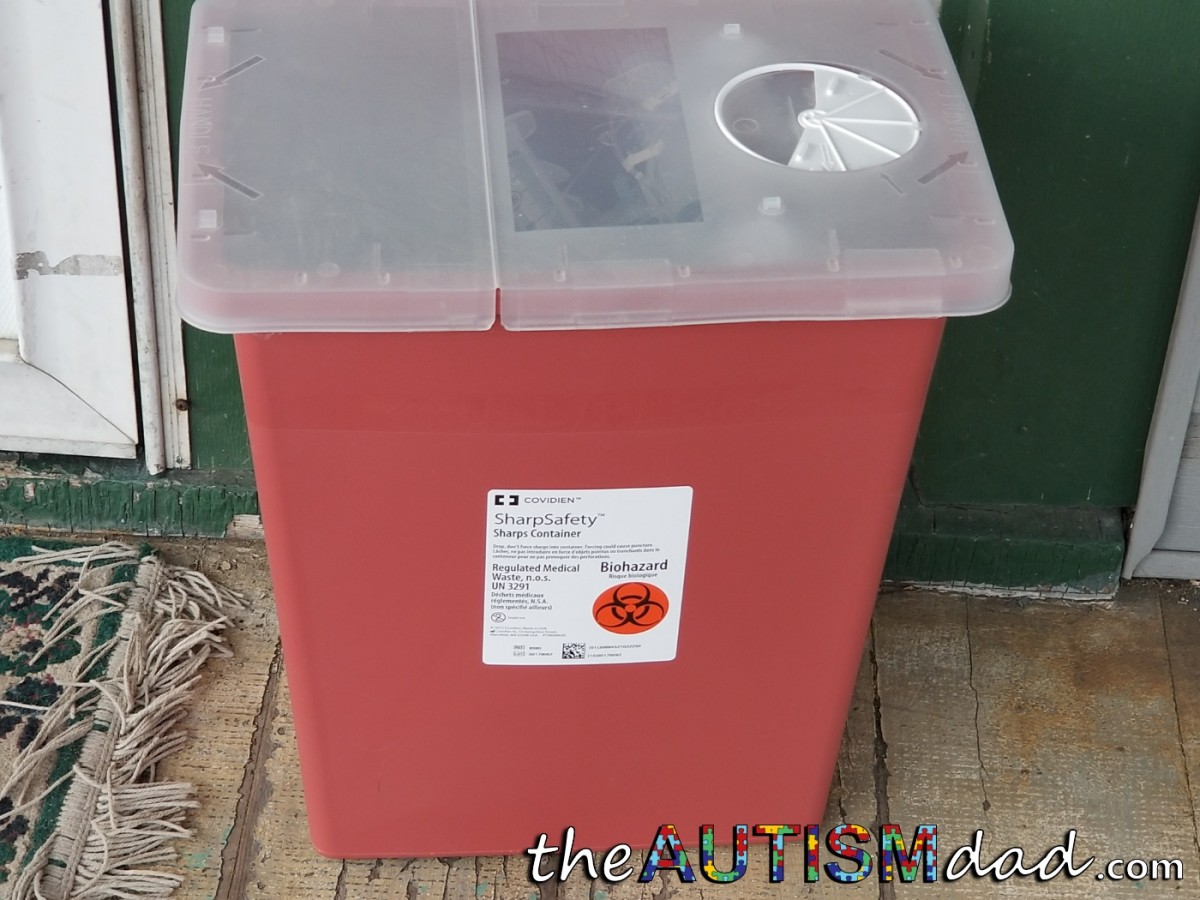 I informed him over the weekend that his new one will be delivered sometime on Monday but I didn't have a specific time frame. That has clearly been causing him a bit of distress because fist this morning, he wanted to know what time it was going to be delivered. I reminded him that I have no idea out of sometime today.
One thing I did do was have him take his old sharps container, seal it up and put it on the front porch. I'm hoping this will help him to feel like he's being proactive and maybe reduce his anxiety/excitement over telephone new one being delivered.
So far so good.
He has requested that we let him put off his IVIG infusion this morning, until his new sharps container arrives. We told him that was fine, assuming it arrives sometime today. If for whatever reason, there's a delay in the delivery, his infusion will be done tonight.