I'm going to cut to the chase. Putting things bluntly, Gavin is driving me absolutely crazy and I'm not as patient with him as I should be or as much as he deserves.
He's constantly asking me the same questions and sharing outload, every thought that pops into his head.
It's exhausting, frustrating and overwhelming.

I used to be so patient with him in this regard and would listen to every word that came out of his mouth. Over time, it's chipped away at me and as Gavin's overall cognitive ability suffers, the constant talking increases.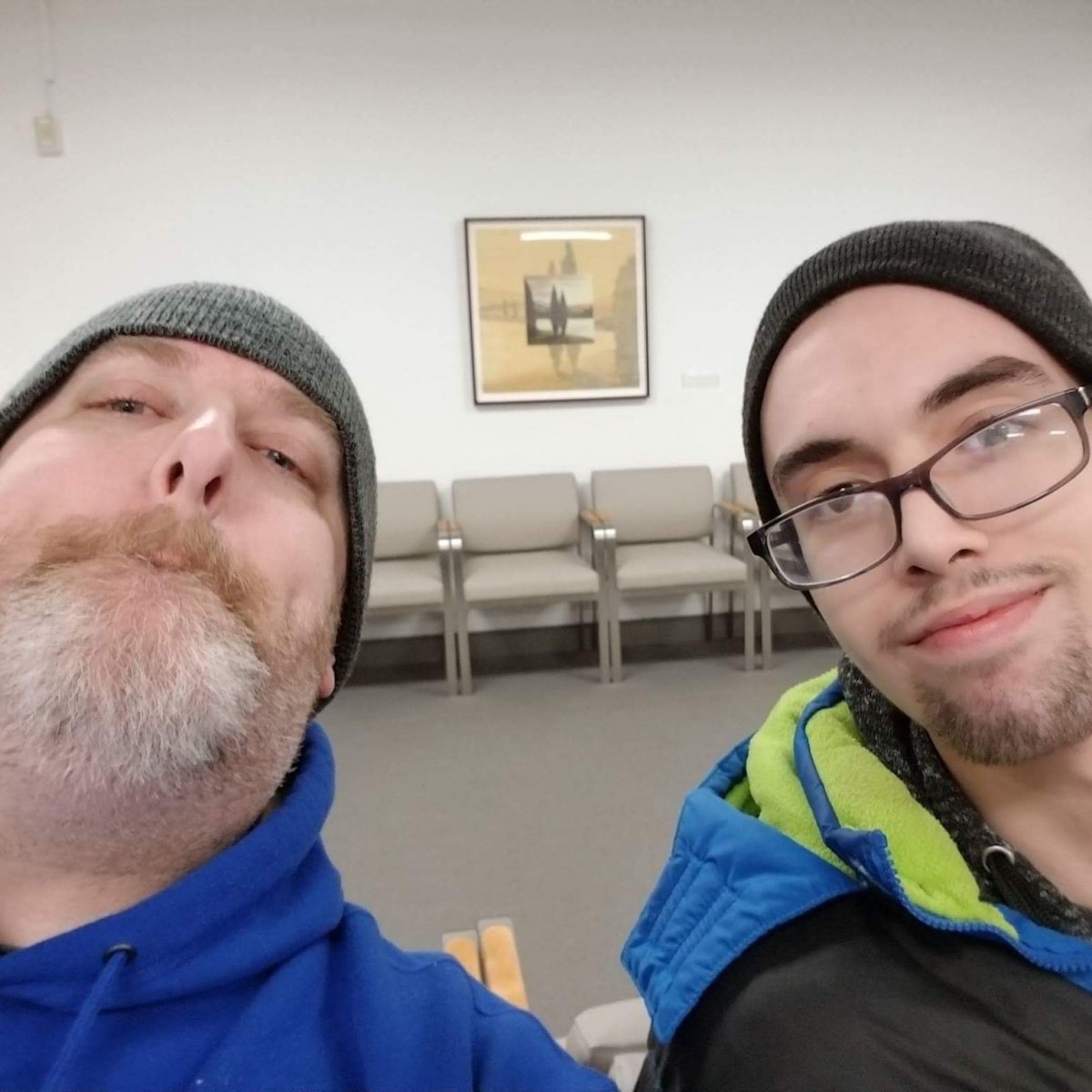 Getting him to do one or two step tasks requires multiple attempts and a great deal of coaching.
I've no question in my mind that he's doing the best he can. I also know for certain that his goal with the constant talking is not to drive me crazy. Unfortunately, neither of those things make it any easiest to cope with all this and it's worn me down over time.
I find myself being short with Gavin and sometimes pretending I can't hear him or even straight up tell him to stop talking. Even worse, I often have to raise my voice to even get his attention and get him to stop talking.
It sounds terrible, I know. I feel terrible, believe me.
There are so many times I feel like a monster because I lose my cool with Gavin. He's eighteen years old with the emotional capacity of a six year old and I yell at him to stop talking. His health is incredibly fragile and we never know what to expect as a result. I should be cherishing every minute I have with him but his voice can become like nails on a chalkboard.
Does this make me the monster I feel like I am?
I tell my Autism parents all the time, that it's so important to remember that while you're an Autism parent, you're first and foremost, a human being. I tell them that because it's true and something they need to keep in mind.
All human beings have limits. All human beings get frustrated. All human beings experience emotions.
You're no different and neither am I.
Sometimes I need to be reminded of this as well. We're all human and can only take so much before we hit a wall.
What I need to remember is this.
I love Gavin with every single ounce of my being. He's an amazing person and count myself blessed to have him in my life. I would die for him in a heartbeat. I would trade places with him without a second thought and take away the many health related challenges.
Feeling frustrated, angry and even resentful are things that humans feel.
Feeling those emotions doesn't mean I love Gavin's and less or that he's somehow a bad kid.
Today is one of those day where I need to remind myself that I'm only human.