Hydration
This is perhaps my favorite part of using the GoBe2. One of the things that I always struggle with is drinking enough water. I can use those apps that remind me but they don't do anything more than remind me.
The GoBe2 uses FLOW (Here's a .pdf that explains in detail how FLOW works) and the built-in Impedance sensor to automatically measure your hydration level.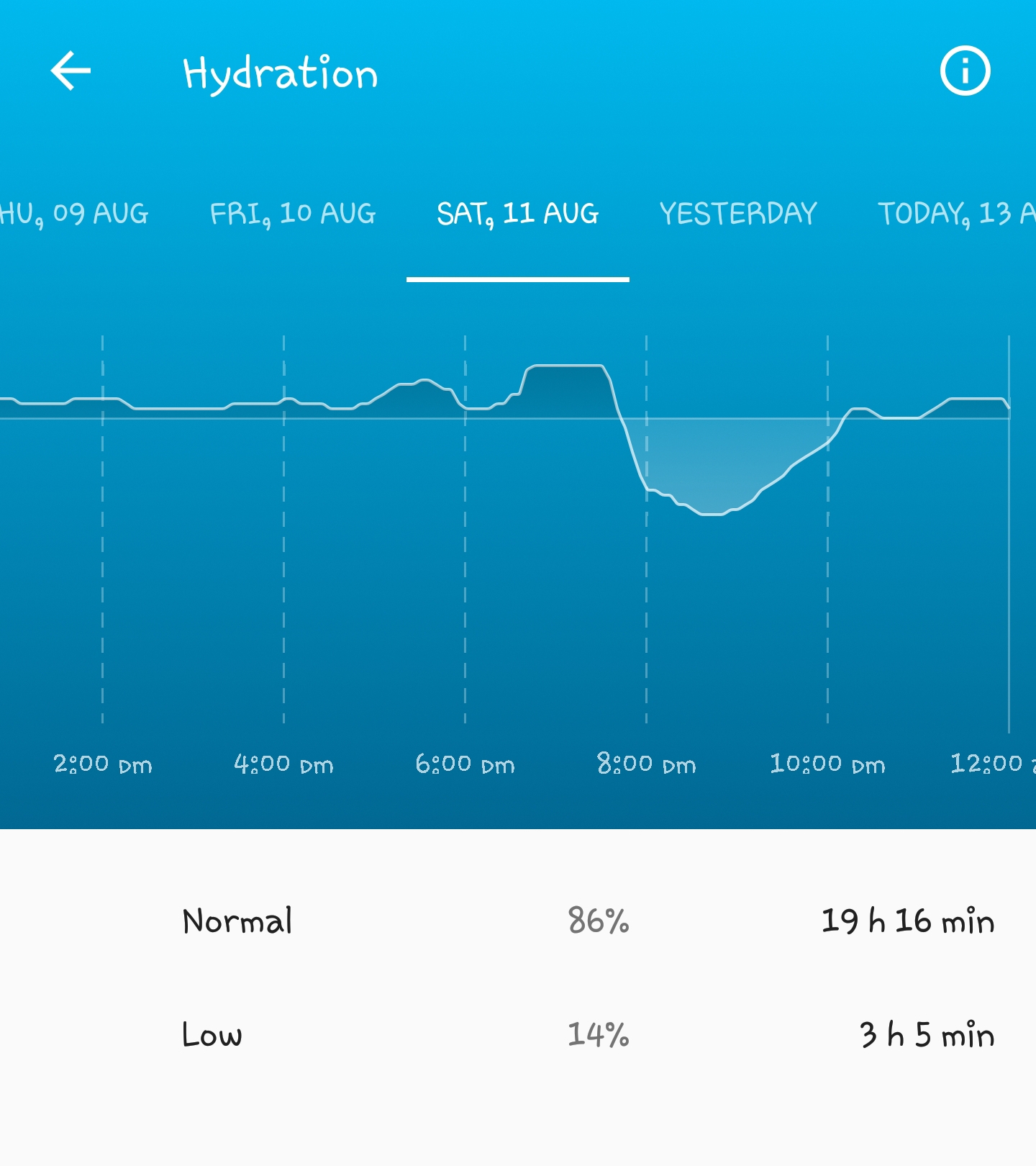 The percentage is not a representation of your actual hydration. It's the percentage of the day that you've been in or out of the normal range.
What I've found is that I can correlate the way my body feels with what the GoBe2 shows my hydration level to be at. When I keep my hydration in the normal range, I tend to have more energy, sleep better and see greater weight loss as well.
I really like the ability to monitor my hydration because it helps me to make sure I'm hydrated based on my actual levels and not an arbitrary number of ounces I'm told to drink each day.