I'm spending way too much time on the phone today trying to manage several problems at the same time and it's just a lot bit overwhelming. While I'm on what feels like a perpetual hold, waiting for a representative to answer, I'm working on tomorrow's podcast release.
The kids are really demanding my attention today and there's simply not enough of me to go around. I feel incredibly flustered right now because I can't seem to accomplish anything today. Trying to find a balance between work and kids is so difficult right now. I imagine it's only going to get more difficult as school re-enters our life.
I can't record anything until my replacement Rodecaster Pro arrives today. It's being replaced under warranty and I'm sorta dead in the water until then. While I can't record anything, I can edit what I already have and that's what I'm doing.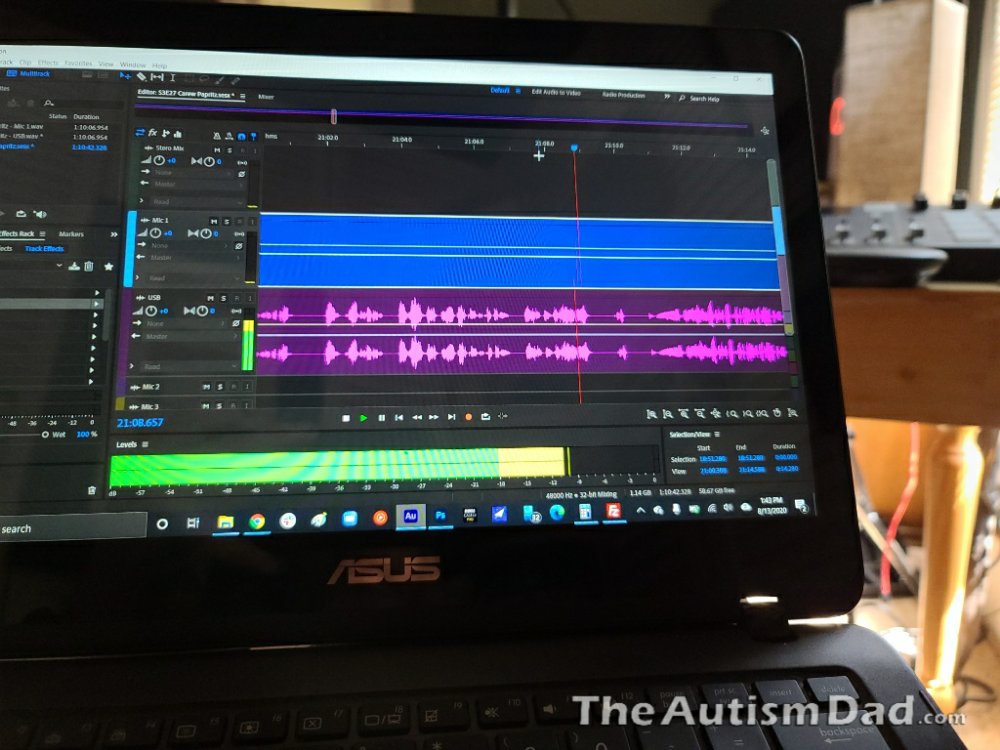 When I'm done with everything, I want to move to the dining room and begin prepping for Mondays return to school. I'm really nervous about this.
Until I get something more permanent setup, I'm going to use the dining room table. It's not perfect but nothing about this is perfect or ideal. Believe it or not, I'm doing the best I can with all I have on my plate. Some people see it as me making excuses for my ineptitude but I'm just admitting to the reality of the situation. People will either judge me or relate to me. I'm here for those who want to learn or can relate, not for those who judge.