I feel fricking amazing because I set out to tackle a project and I saw it through to completion. That's a big deal to me and I'm really proud of myself for pushing through my overwhelming desire to give up.
Emmett helped me and I was able to teach him a little at the same time.
I mentioned before that I wanted to conceal and manage all the wires, cables and everything else related to my podcasr that could be tucked away neatly.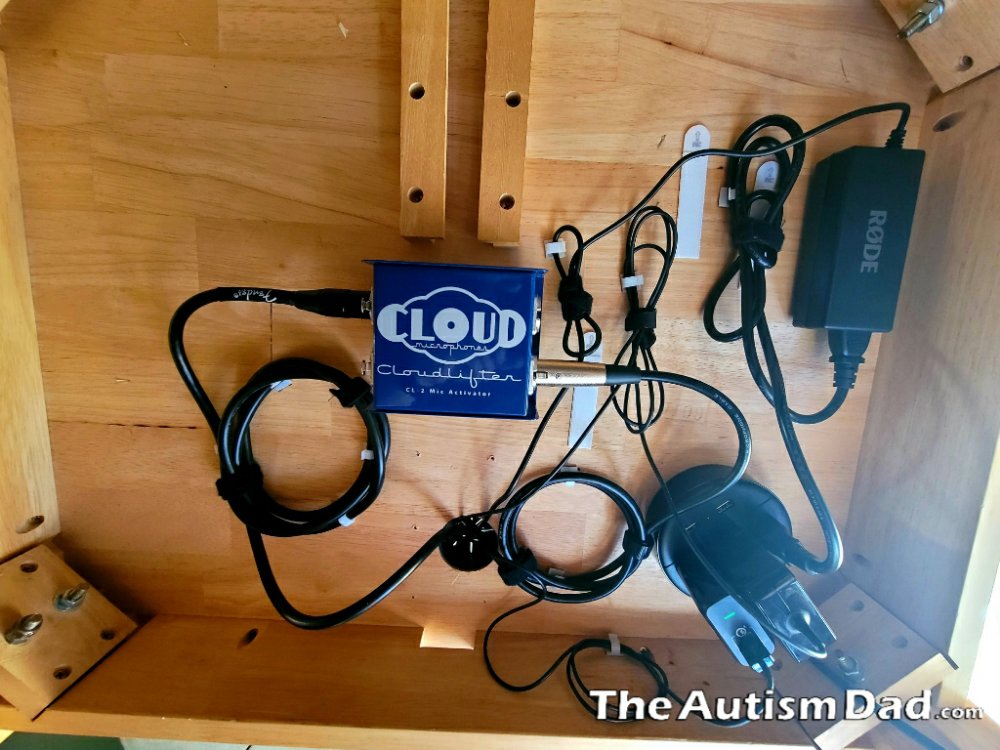 The underside of my table now contains all wires and cables for my laptop, mixing board, cloud lifter, microphone, and power supplies. Everything is secured, organized and out of sight.
I also ran power to the bookshelf so I have options for additional power.
As I mentioned, Emmett helped me remove some of the wooden tracks underneath the table, so I could drill the hole.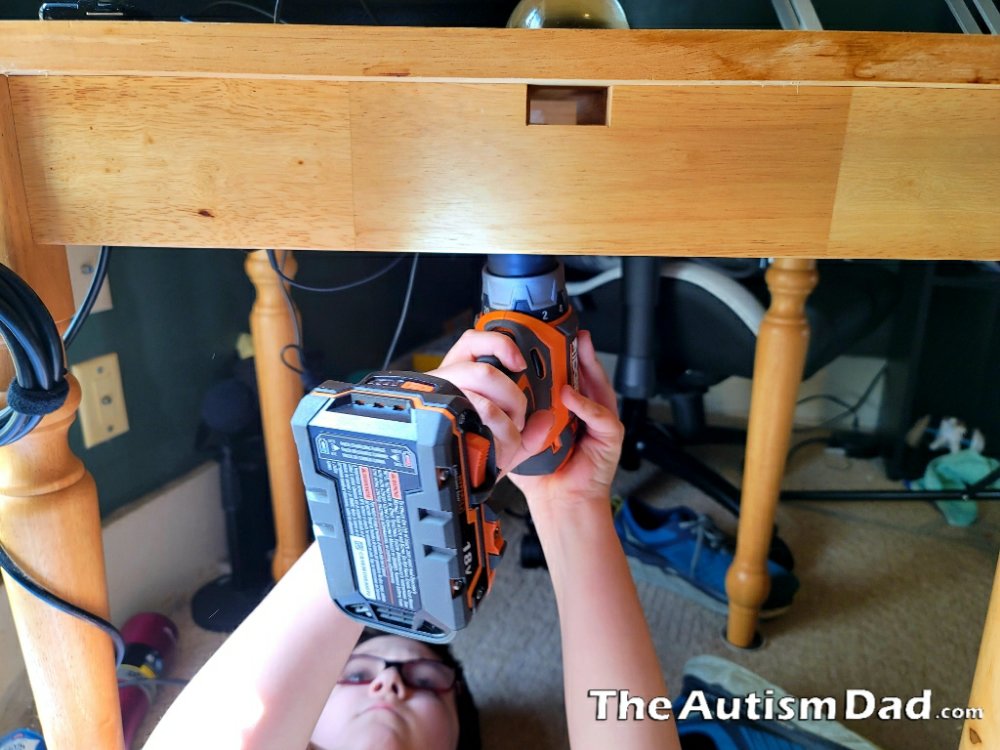 I got everything cleaned up and put back together. I'll be ready to start recording again this week. I should also be able to finally release my next episode this coming Friday. I've been spread way too thin lately and in need of a break. I've recorded 32 eposides so far this year, with 3 in the tank. It takes a great deal of work, especially when I do it all in my own.
I'm excited to get things back on track and moving forward again. It's always nice to have a pleasant, relaxing working environment.