It's not always easy finding the right gift for a child, and when your child is on the autistic spectrum it can be even more challenging. There's a lot of contradicting advice out there for parents of autistic children, however, when it comes to something special like a birthday or Christmas present, it really comes down to the people who know them the best – you, their guardians!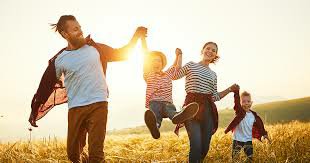 Often autistic children have strong feelings and interests in a particular subject, topic or hobby. So, choosing a gift that reflects those hobbies will probably be a hit. But if that's not an option, or you have friends and family asking what they might like as a gift, you may want to look a little further.
If your son has a birthday or special event coming up and you need more gift inspiration, check out this toy range suitable for 8 year old boys, now.

Here we'll take a look at some great gift ideas for children on the autistic spectrum.
Something calming
Calming and soothing gifts that complement your child's sensory experience are both practical and fun. The sight of your child taking comfort from a soothing gift is a wonderful experience for the whole family. Weighted items such as blankets and vests or even stuffed animals can be incredibly useful in car journeys and when out and about. Whilst at home, visually engaging and soothing items such as lava lamps and liquid timers will provide serenity and a chance for your child to relax and calm themselves independently.
Other sensory gifts
If your child likes to touch things and enjoys the tactile features of certain objects then consider treating them to something that is both visually engaging and mentally stimulating. For example, fidget spinner toys or items specifically designed to be handled and fiddled with can keep your autistic child occupied and stimulated. Of course, over-stimulation can cause stress, so once again mom and dad will know what's best!  
Another sensory gift would be a fresh bouquet of flowers. Do not pick a color too bright but go for something beige or white. It will help them appreciate the beauty, and also find new senses to explore. Get the best blooms from this online flower shop.
Playdates
Whether it's with children from their class, their playgroup or their cousins, social interaction is vital for any child. And while many children on the autistic spectrum struggle socially, that doesn't mean they won't benefit from plenty of interaction and fun with other children. Building connections is important, so reach out to other parents and see what can be arranged. It's something for your child to look forward to!
Building bricks
Simple building bricks like Legos are the perfect gift. They're tactile, come in bright colours and allow your child to be creative! They're also fun for grown-ups to play with too, so if you're looking for ways to spend more time together and for activities you can share, consider treating your child to some simple building bricks.
And finally, tablets/iPad
Any kind of tablet is another popular gift for children with autism. The sensory experience is wonderfully engaging, they can play games, read books, complete puzzles and engage more with their favourite subjects. They're also wonderful communication tools and can help your child find new ways to interact with friends and family.
This is a contributed post and therefore may not reflect the views and opinions of this blog or its author.