This is a contributed post. The views expressed don't necessarily reflect those of The Autism Dad Blog or its author.
Gaming has long been a favourite for many people. It isn't just boys who love to spend
hours in front of a monitor, it is now common for people of all genders and ages to love a good game. However, there seems to be a lot of stigma around gaming. People view it is an addiction or a lazy way of doing something. What they don't realise is, it actually helps to bring people and families together all over the world. When we say gaming, we don't just mean PC or console gaming. Board games are a family favourite that seem to unite everyone as a team. Sometimes it might have the opposite effect and cause a bit of tension, but at the end of the day it's all fun and games. If you're wondering how gaming can bring a family together, have a read on.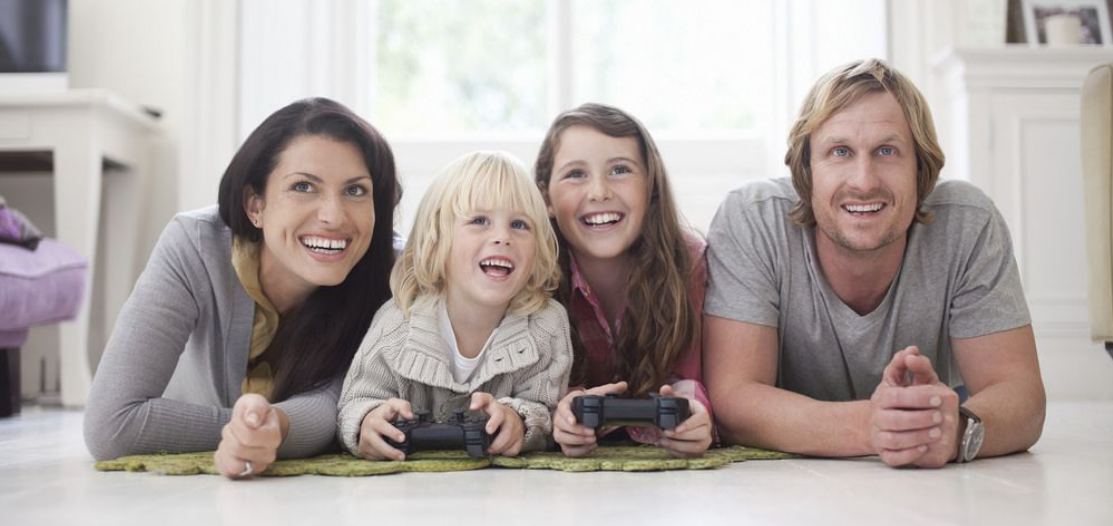 Image Source
Competition
As we said in the opening paragraph, gaming creates competition. It doesn't matter
whether it's competition between your family, or just competition with whoever you're playing the game with if you're console gaming online. It has the power to bring out the competitiveness in anybody. But, when you're playing with your family it just takes it to a whole new level. Everyone wants to be the winner, nobody wants to be the loser. It is this competition that ends up bringing people back together for another game on
another day. It might seem a bit harsh at the time, but as soon as the game is over
everyone can have a laugh and a joke about the competitive side of the family that
they've never seen before.
Education
A lot of games offer really good education. It isn't all about the winning, sometimes it's
about the learning for everybody. Even simple games like pictionary help to teach you and your kids things you didn't know before. It can also be educational in the sense of
learning to play with others respectfully. If you have small children, they most likely
won't have played board games before. To begin with you'll notice that the
competitiveness borders with a bit of selfishness. You'll definitely notice that they'll be
sore losers to begin with, but we all were, and probably still are. It's just that as you get older you learn to be the bigger man and accept your loss. Teaching children to do this from a young age will help their social skills as they get older.
Something For Everyone
The great thing about gaming is that there is literally something for everyone. No matter what age you are, someone can always get involved. You don't even all need to be playing the same game, as long as you can find a mutual love for gaming you'll always be able to bond over it. A really popular game at the moment is Final Fantasy. The Final Fantasy XV mobile game is free to play, and it offers great mental stimulation for any child. It was originally an online multiplayer game, but you can now also play it from you phone by downloading it from the app store. If sometimes you and your kids struggle to find things to do, this is going to be perfect to keep you both entertained. It requires commitment, but is bound to get your hooked. You can also play as either male or female, so it's a great way of getting your daughter involved as well. Lately, girls seem to be a lot more interested in gaming than they used, especially console gaming. If you feel your little girl is gearing towards this, use it as a way of bonding with her. Even if you're not a big fan of console gaming, there's still going to be a game out there that both of you like. Block Champs is a person favorite of mine. It kinda reminds me of Tetris and is popular in many households.
Sunday Chills
Everyone loves a Sunday afternoon chill out, but sadly most households go their
separate ways. Gone are the days where everyone would sit around playing a board
game until people passed out on the sofa watching a film. Now, everyone seems to go
and lock themselves in their room and wait for the next day to come. Get a good game
down like monopoly, and make Sunday that family day again. Especially with Christmas coming up, it brings great vibes to everyone. If your children are getting a bit older,you're going to miss the times where you could all sit round together and have a bit of a laugh and a game. Even if they're not so keen on the games you used to play, you can always try new ones.