Huge thanks to CKP Heating & Cooling, LLC for working with me today. Our furnace went down and we've been on lockdown for 281 days because my son is #immunocompromised and #COVID is deadly serious. Jake came out, wore a mask the entire time and talked to me via phone so we didn't have to have direct contact. He never came up to the first floor at first.
An issue arose after he left and I called him for help. He stopped by on his way home. This time he had to access our Nest thermostat, which was on the first floor. I left the door unlocked for him. He came in, found the issue in the furnace itself and fixed it. He again wore a mask the entire time.
I know this was a pain in the ass but I'm so grateful for their cooperation. Not one person has set foot inside my house since February. The last thing I wanted to do was allow anyone in after we've worked so hard to keep safe.

Unfortunately, Ohio winters mean we need heat and I was left with no choice. Thank you so much for all your help Jake.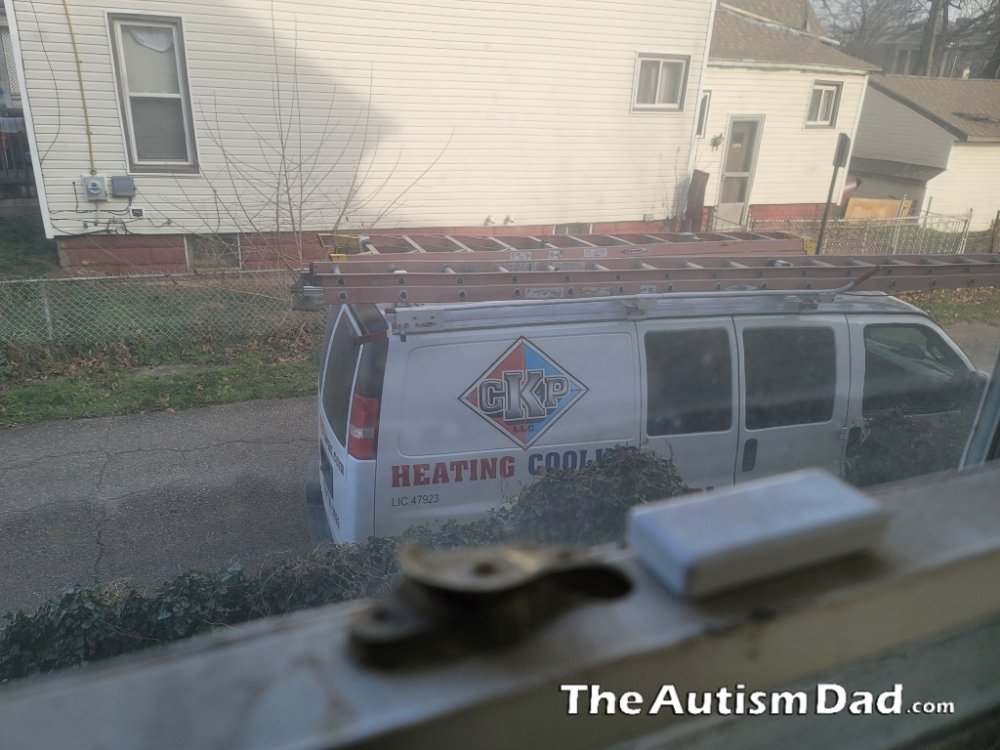 For anyone wanting to know the precautions I took, here's what I did. I spoke with a friend who's also a prominent infectious disease epidemiologist to make sure we could do this safely. Thank you Tara for your advice.
I opened windows throughout the house, and the basement. My Dad dropped off an industrial fan on our front porch last night so I could keep the air circulating in the house. We all wore masks the entire time, not only to protect ourselves but also for Jake, our HVAC tech who cared enough to wear one for us. We stayed on the second floor during this time.
I had a camera with 2 way voice in the basement so he could show me anything he needed to.
Once he left the first time, I wiped down the surfaces in the basement, and any doorknobs and handrails that were used as well. I wore my KN95. This isn't anything personal against Jake. I would do the same if my own parents had to come into the house for some reason during a this global pandemic.
When I realized he was going to have to come back, I was much more nervous because he would have to come into the main part of our house. Everyone masked up and we locked ourselves away on the second floor. Jake came in, addressed the problem and locked everything up when he was done.
Out of an abundance of caution and because Gavin is severely immunocompromised, I came downstairs alone and wiped everything down. I made sure the air was circulating and the windows were bringing in fresh air.
That's basically it.
I know that seems extreme but when your child is someone who would likely not do well if infected with COVID, your county is in a level 4 state of emergency and hospitals are over capacity, you do whatever the hell you must.
Our furnace is now working again and it's one less thing on my plate that's already overflowing with worry. ☺