I know some of you may not get how unbelievably awesome this is but I'm sure you'll be excited for Gavin nonetheless.
Gavin has made it very clear that he wants to live with peers or other people his age, likely walking a similar path in life. Lizze and I have been talking about this and I feel this is a hugely positive thing, as does she. The challenge is how to navigate this and whether or not Gavin can handle it. Actually, it's more like how much independence is he capable of without serious safety concerns.
Obviously, nothing can or will happen until we're in a post COVID world but that doesn't mean I can't work with Gavin to help him reach his potential while we wait.

This morning, I noticed that Gavin's hair was looking kinda shaggy. I mentioned to him that he should cut his hair. He's tried a few times in the past but has been met with frustration. He was shaving his head with an electric razor and was missing hair all over his head.
It's been a little while since he's tried to do this on his own. This time, I suggested he put a #2 guard on the razor so he's cutting it short but not shaving it off.
He came downstairs twice to ask if he misses anything and I pointed out just a couple of patches he missed. After the second time I sent him back, this is was the result. ☺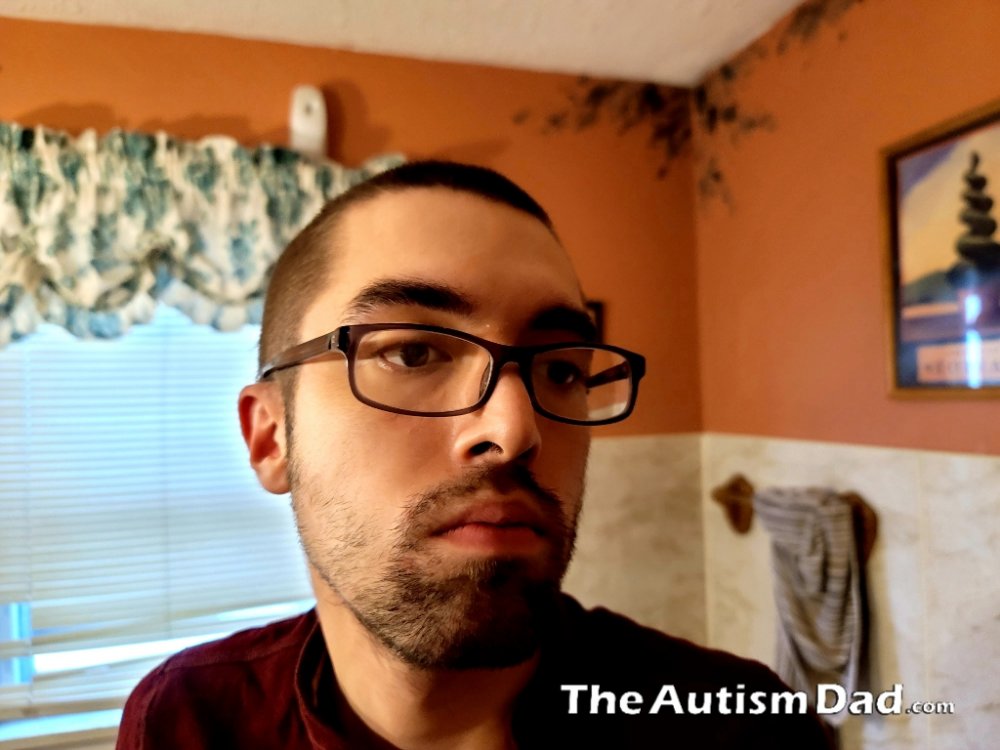 He did a fantastic job and he did it on his own. We all need a little help here and there but he did all the work.
I realize that giving himself a haircut isn't going to be as important as taking his meds or cooking his own food. That said, the look on his face when I told him it looked great was absolutely priceless.
There's something to be said about doing for yourself, and Gavin is walking around with the knowledge that he can cut his own hair, which means he doesn't have to rely on others for this to happen. To say he's proud of himself would be an understatement. Saying I'm proud would be as well. ☺