Okay. I'm really trying to get back into writing more about our daily lives. There's a ton of things I don't talk about because I just lack the energy to put those experiences into words.
I'm seeking to change that and as season 3 of the podcast comes to a close, I have more time to write. The podcast is so time consuming but I'm finishing up episode 40 for release today or tomorrow and I'm done for the year.
With that said, here's some cool shit I want to share with you folks. ☺

It's no secret that the pandemic has been a nightmare for all of us this year. We now have a vaccine but it won't be widely available for many months. That's still a hugely positive thing because it's a light at the end of a very dark tunnel. We still have a ways to go but we're getting there.
One of the positive things that has occurred in my house during our 280+ days of COVID lockdown is that my kids have been learning to cook and bake.
I know my way around a kitchen but baking was never a strength. Having said that, our kitchen is awful and not conducive for much outside of frustrating me. That's one of the reasons I stopped cooking as often as I used to. That and the fact that I was having to cook different things for each of the kids and do that multiple times because of sensory challenges. That sorta sucks the fun out cooking for me.
Anyway, the boys, meaning Emmett and Elliott have learned to use the oven and stove this year. Gavin won't, at least for now because it's not safe. Instead he can use the microwave and air fryer like a boss.
The boys have been baking cookies and recently began making brownies. We're not talking from scratch but from a mix. Still, that's so awesome. I know they would like to bake things from scratch but we're just not quite there yet.
Yesterday, Emmett baked a cake, all by himself. A cake. Again, we're not really setup for baking so he had to improvise a bit and use a casserole dish but it was delicious.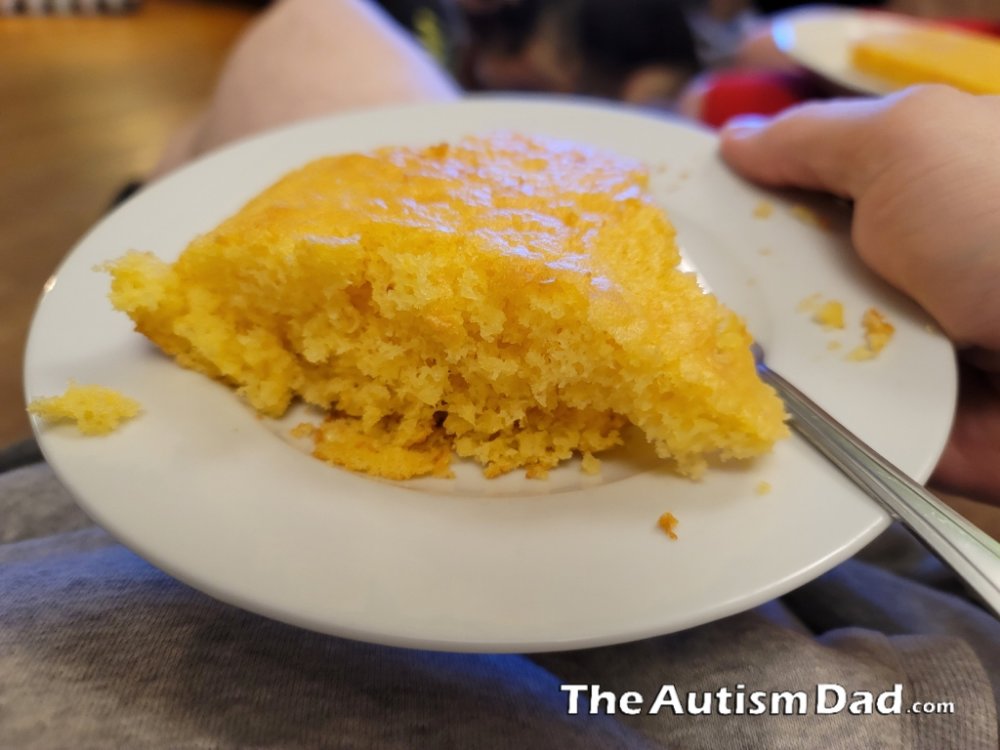 It sorta looks like cornbread but it's not. It's a very light cake. ☺
One of the other things that we have started doing is making really easy homemade pizza. Emmett and I use biscuit dough and make little mini pizzas. We take two biscuits and mash them into one, flatten it out a bit, add sauce, then pepperoni and cheese. We bake them for about 20 minutes and the kids love them. They're really good and inexpensive to make.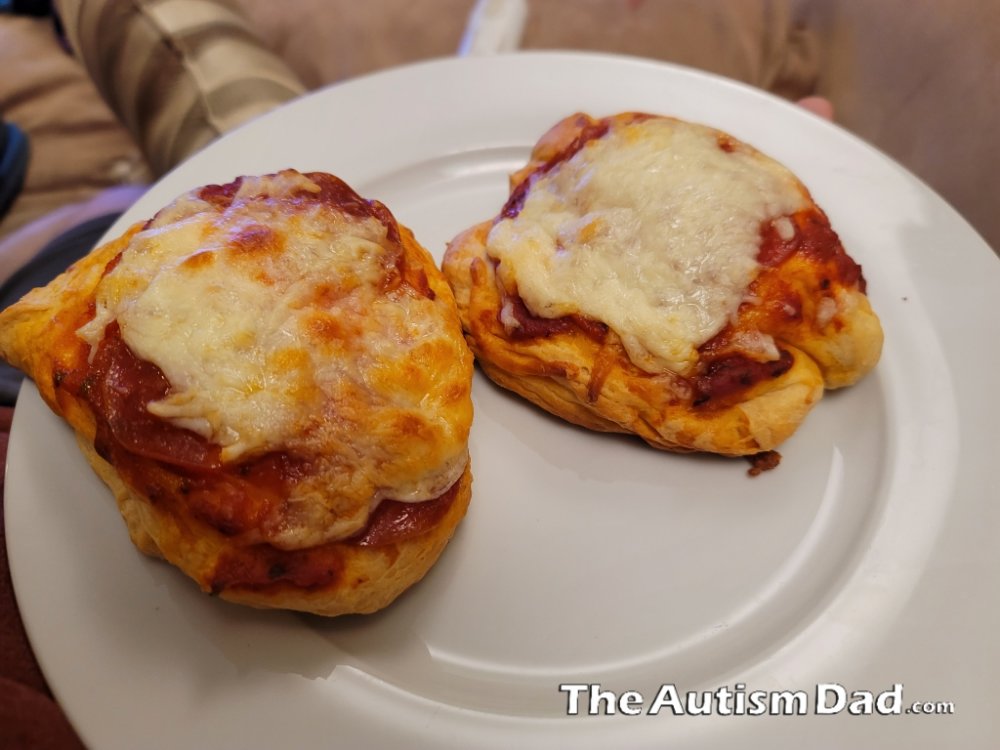 It's sort of a bad picture but they're really thick and taste amazing. Plus, it's something the kids and I can do together. It's also a huge plus that everyone eats them as well. ☺
I'm not sure what we're going to take on next but I'm super stoked to figure it out. As I'm writing this, Elliott just asked to bake some brownies. Yum.
On a side note, I'm not letting this interfere with my weight-loss goals either. I've actually reached my goal for this year and have begun working on my next goal as 2021 rolls in. I went the entire year on lockdown, not able to get out walking much and I managed to still lose weight. Yay me. ☺